Be part of a historic moment in golf as Muirfield gets ready to host the best golfers in the world at the AIG Women's Open
It's just three months until the world's best golfers take to the links at Muirfield for the Championship's debut.
Muirfield has a prestigious history of hosting major championships, having held The Open on 16 occasions. It also hosted The Curtis Cup in 1952 and 1984 as well as the Vagliano Trophy in 1963 and 1975.
The AIG Women's Open was played behind closed doors at Royal Troon, when it was played there for the first time in 2020 and last year, due to Covid restrictions, crowds were limited to a maximum of 8,000 spectators per day.
As we look forward to a historic moment in women's golf and a championship without restrictions, here are four reasons why you should attend the 2022 AIG Women's Open.
The field
There's no doubting that as one of the five women's majors, the event boasts the strongest field of players that you will be able to watch on British soil all year.
Last year's AIG Women's Open had 144 players from 32 countries, with 29 Major champions and worldwide winners of more than 400 titles on the LPGA, JLPGA and Ladies European Tour.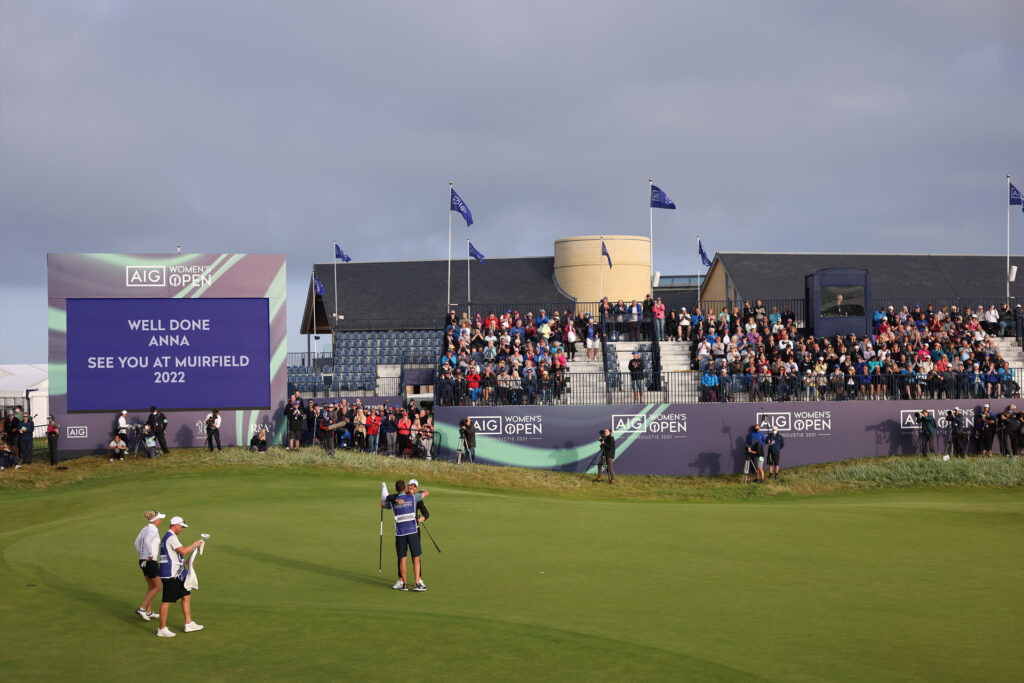 Current World Number one Jin Young Ko will make a welcome return to the Championship after deciding not to travel due to Covid restrictions last year. We hope that Nelly Korda, 2021 KPMG Women's PGA Champion, will be back to full fitness to take on the links. Homegrown favourites and Solheim Cup stars Charley Hull, Leona Maguire and Georgia Hall, 2018 AIG Women's Open Champion, are sure to draw in the crowds.
It's not just the professionals teeing it up. Seven amateurs were part of the field last year and most will still remember the unbelievable performance from Scotland's Louise Duncan. The crowd were inspired by her performance and we're sure the home crowd will be hoping for more again this year.
Location
Muirfield is located in East Lothian, just east of Edinburgh on the East Coast of Scotland. There are two major airports, Edinburgh and Glasgow, within two hours of the course.
With Edinburgh just 20 miles from Muirfield, a 35-minute car journey, there are a range of hotels, B&Bs and self-catering accommodation available, ideal for your stay during the AIG Women's Open.
There is free public parking on-site and the nearest train station is North Berwick which is approximately four miles from Muirfield.
You may be interested to extend your stay in Scotland beyond the Championship. Maybe some sightseeing around Edinburgh, visiting Edinburgh Zoo with family or grabbing some tickets for the Edinburgh Fringe that starts on Friday, August 5.
Alternatively, you could tackle Catriona Matthew's home course at North Berwick, or one of the other 30 golf clubs within the Muirfield area.
The location gives fans the opportunity to make their trip to Scotland a truly unforgettable experience.
Price
Tickets are still available to purchase for this year's Championship, however, the early bird price window is coming to an end on May 18.
For those looking to watch all four days of action, the price is £100 for adult tickets and £50 for 16-24 year olds (youth). Weekend tickets are £50 and £25 respectively and individual day tickets are £30 and £15. All under 16s go free as long as the ticket is purchased with an adult or youth ticket.
The ticketing options offer great value for money and with juniors going free, the perfect opportunity to inspire the next generation of golfers.
Don't forget, you also receive a £5 discount when you use a Mastercard to purchase your tickets.
Family atmosphere
There is something for everyone at the AIG Women's Open, whether you're looking to come with friends or family.
Once you've had a chance to get your bearings and maybe taken a seat to watch some of the action in one of the grandstands around the course. You may want to spend some time in the spectator village.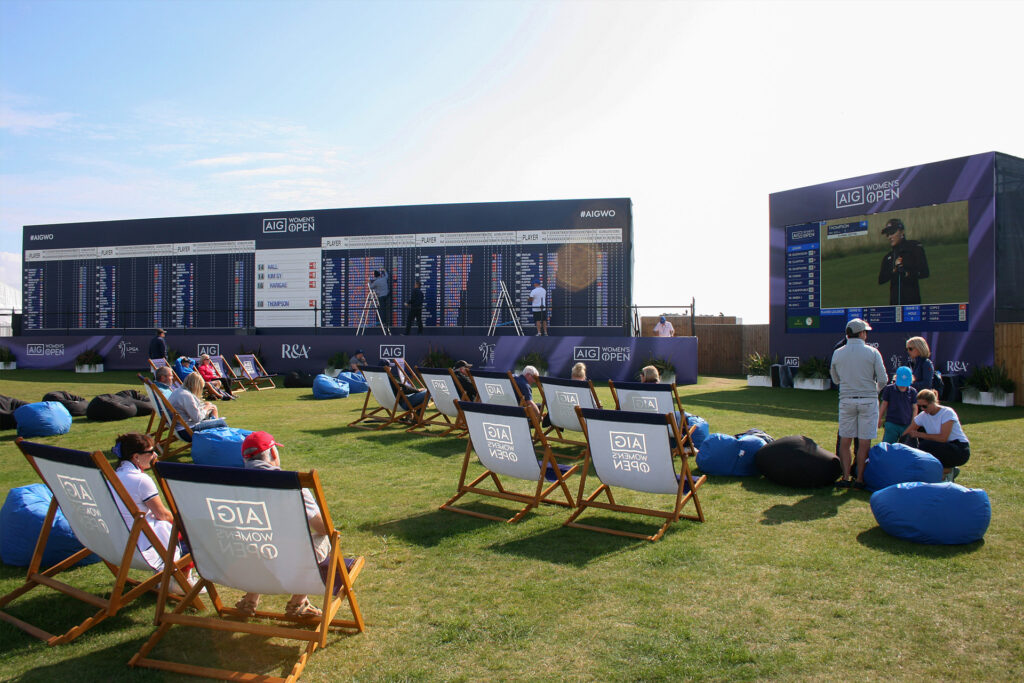 You won't miss out on any golf as there is a giant TV screen showing all the action. As well as a number of food and drink options, you will also find the Swingzone, where you can book a free 15-minute lesson with a PGA Professional or take part in the Long Putt Challenge.
There will also be photo opportunities with the AIG Women's Open trophy throughout the day.
Remember to bring your own water bottle as there are free water refilling stations available across the golf course or reusable stainless steel water bottles are available to purchase.
The AIG Women's Open Shop is there for you to take home a souvenir and will feature a range of functional and progressive adidas golf apparel.
Be part of history
When it comes to a celebration of golf, there is nowhere better to celebrate with friends and family than at the AIG Women's Open.
Be part of this historic moment in golf and purchase your tickets today. *Don't forget that the early bird pricing comes to an end on May 18 and the prices will increase after this date.
To purchase a ticket please visit the AIG Women's Open ticket page here.