Inappropriate marketing techniques, wayward strikes and the highs and lows of Augusta. Day one at the Masters.
It is "a tradition unlike any other" when the honorary starters take to the first tee on Masters Thursday and tee off to signify the start of the tournament. The ceremony for the opening of the 85th Masters had a particular significance because Lee Elder, the first Black man to play in the Masters in 1975, had been invited to join Jack Nicklaus and Gary Player for the occasion.
When he received his invitation from Fred Ridley, chairman of Augusta National Golf Club, last November he said:
"The opportunity to earn an invitation to the Masters and stand at that first tee was my dream and to have it come true in 1975 remains one of the greatest highlights of my career and life.
"So to be invited back to the first tee one more time to join Jack and Gary means the world to me."
Gary Player
It was not until after the tee shots had been hit, that the criticism started to circulate on social media. On what should have been an occasion to show a small sign that golf was moving in the right direction, it turned into a product placement opportunity by Gary Player's son Wayne.
We do not know whether Player Snr had anything to do with the situation but it certainly left a bitter taste for many people before the main field had even taken to the course.
Rory McIlroy
It was really a case of the same old McIlroy with an opening round 76. After starting with four pars, he bogeyed the next two holes and after pulling his drive left on the seventh, his second shot did not go quite to plan as he went for the green. Although he did shout "fore" it was not enough for his Dad, Gerry to get out of the way with the ball hitting his leg.
No real harm was done and Gerry joked to reporters:
"I should ask for an autographed glove."
It was a bogey five on seven, followed by a birdie and bogey for a three-over opening nine. The back nine was better with bogeys on 11 and 13 and a birdie on 15. We have been here before with McIlroy, in November he shot 75 in the first round and finished the week in T-5. We think there is still some great golf to come...watch this space.
Jordan Spieth
The par-4 ninth was the undoing of what was a pretty solid round from Spieth, he was one-under when he took to the tee but hit a drive right deep into the pine straw. An aggressive attempt to get out from there saw his ball ricochet off a tree and go further away from the green. He did have a better line for his third shot and ended up just short of the green.
With a hope that he would get up-and-down for a bogey, he missed a quick five-footer on the low-side and then missed the five-foot coming up the hill. It was a disappointing seven to finish the front nine on two-over. The back nine was not completely plain sailing but Spieth holed an incredible chip on 15 for an eagle and with a birdie on ten, he finished the round -1 and T-8 going into round two.
Justin Rose
Coming into Augusta this week, Justin Rose had almost been forgotten. Most tipsters did not have him in their top five and even our very unscientific poll saw Rose only get two percent of the vote. This was most likely due to the recent back issues which saw him having to withdraw from the Arnold Palmer Invitational at the beginning of March and not play competitively since.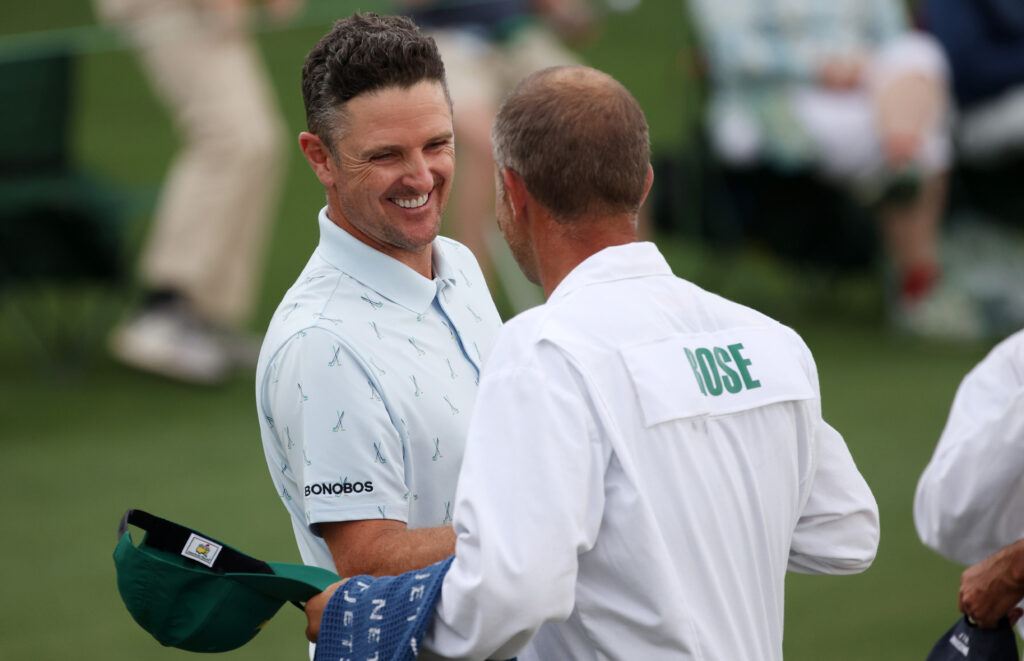 The Englishman showed no signs of discomfort but made a bogey start and followed with another dropped shot at seven, before an eagle at the par-five eighth saw his round turn around. He birdied the following two holes, saved par on 11 and continued his momentum with five more birdies in his final seven holes to post a seven-under 65 and lead by four shots.
"Even though I saw red numbers on the board I didn't panic when I was two over through seven, that's the most important thing.
There was also talk about his recent return to working with swing coach Sean Foley, which may have helped. Rose has good form at Augusta and has finished tied for second in 2015 and was beaten in a play-off by Sergio Garcia in 2017. Topping the leaderboard again in the first round, saw him tie Jack Nicklaus for the most first-round leads in Masters history.
Lee Westwood
When Lee Westwood took to the course at Augusta National for the 20th time on Thursday, there was a lot of hope and expectation at the thought that he could become the oldest Masters champion if he won this week, beating Jack Nicklaus' record.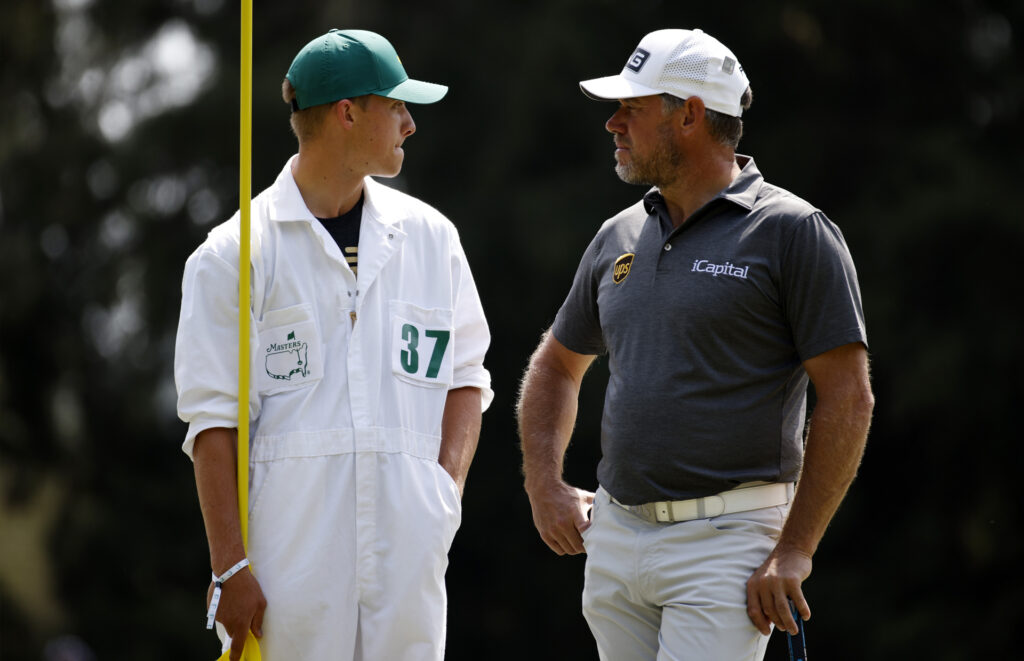 The 47-year-old was also one of the players that were coming into the week on form but it seems that the chances of a green jacket are most likely over. A double-bogey on three really set the scene for the round that followed, carding a six-over 78. We're hoping for a bounce-back in the second round.
Although the opening round pace was set by Justin Rose, it was a difficult scoring day for many of the field, with only 12 players finishing under par. With similar course conditions set for Friday, it will be interesting to watch whether players can take more advantage ahead of moving day.
View the full leaderboard here. You can also download the Masters app for in depth coverage throughout the tournament.