Denmark's Emily Pedersen defeated Georgia Hall on the first playoff hole to become champion of the inaugural Saudi Ladies International.
Waking up this morning we thought we were going to see Georgia Hall get her first Ladies European Tour win of the season.
But Demark's Emily Kristine Pedersen had other plans...
This is what happened in the dramatic final round of the first ever women's golf tournament to take place in Saudi Arabia.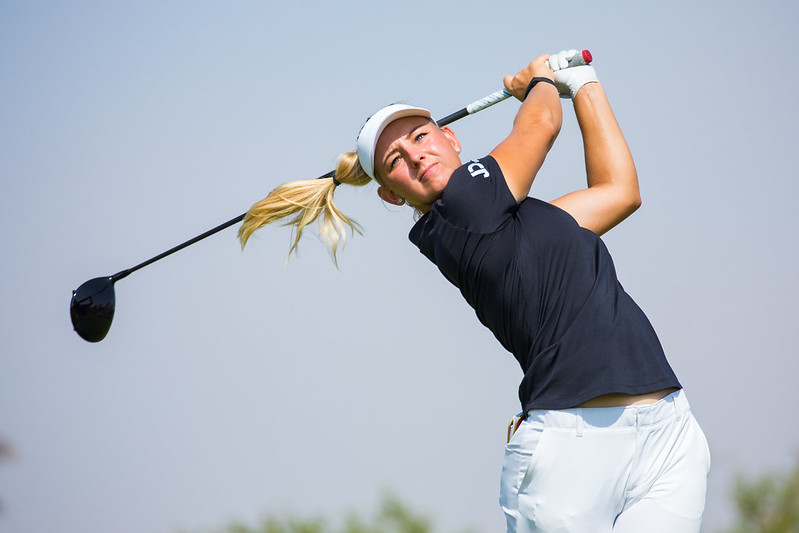 First women's champion of Saudi Arabia
24-year-old Emily has made history as the first woman to win a professional golf tournament in the Kingdom of Saudi Arabia.
After finishing tied with Georgia at 10 under, she defeated the English major winner with an amazing birdie on the first play-off hole.
The Danish star now goes home with €150,000, the season's largest winner's check outside of the majors.
This her is second LET title of the season after lifting the trophy at the Tipsport Czech Ladies Open, and her latest victory will further cement her lead on the Race to Costa del Sol.
Emily expressed how special the win was to her in her post-round interviews.
"It's very special, I am very happy that I got to be the first person to win a tournament here and I think it is great that we are playing in Saudi Arabia," she said.
"The country has a bright future in golf and hopefully we'll be back for many years. I feel like I was out of it at the start of the front nine, then again at the start of the back nine but I kept fighting back."
Fortune favours the brave
Trailing by as many as three shots with five holes to play from major winner Georgia, Pedersen refused to give up despite her roller coaster round which had already included four birdies, four bogeys and a double bogey by the 12th.
"I was just plugging away trying to make birdies and I knew Georgia was playing super steady, so I knew I had to get at least two birdies in, and I did."
The Solheim Cup star then made the confident decision to go for the tricky par five green in two with a three wood from 240 yards, despite being down wind and the flag located in a difficult back right hole location.
"I changed my strategy on the 18th. I've hit driver the last three days, but I've been a bit off and with the flag on the right side we talked about laying it up left and accessing the back pin. I knew I had to make a birdie on the last and I just kind of felt the shot. It was one of the best shots I've ever hit."
This left her tied with Georgia at ten under and into the extra holes.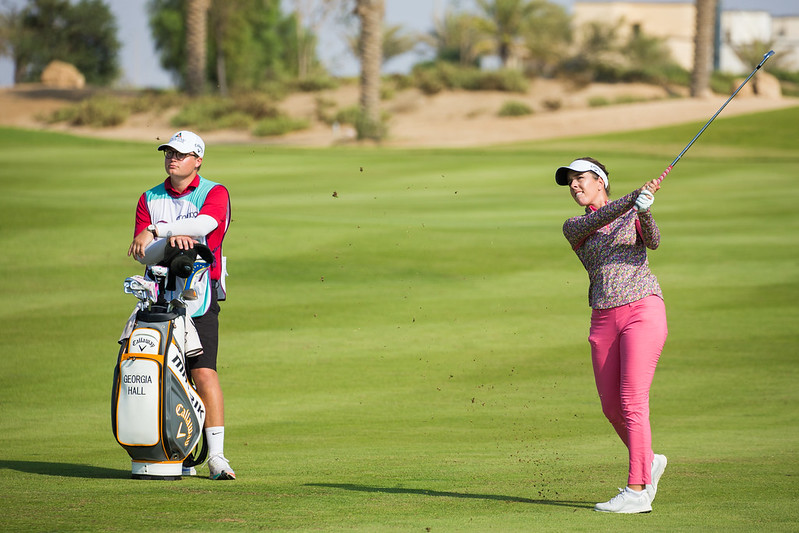 The dramatic playoff
Emily and Georgia, both 24, have been friends since they were 12 years old and have risen through the junior and professional ranks together.
But they both had to put their friendship to one side and keep their eyes on the prize in the playoff.
In the first extra hole Georgia caused us all to let out a groan as she hit a very out of character shot into water.
Emily then surged ahead, chipping to within four feet and rolling it in with smooth birdie putt.
But Georgia was admirably gracious about her defeat and was clearly genuinely happy for her friend.
Showing her maturity, she said: "I played well today, and it was certainly windier than yesterday. It was just a shame my putt on 18 didn't go in. Emily hit an amazing shot on the last hole in regulation and it was very brave. I'm really pleased for her as she's a really nice girl and she hit a fantastic chip (in the playoff) and that's where I lost it."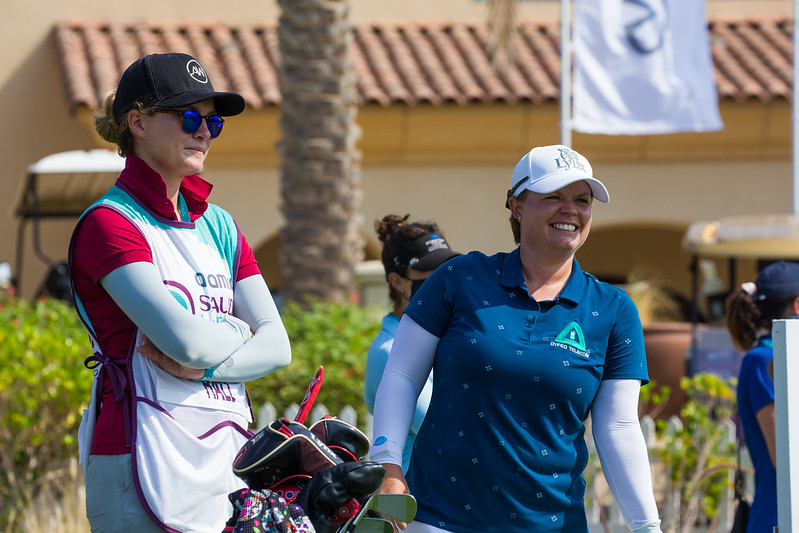 The rest of team Great Britain
Here's where our other home favourites finished within the top 30 positions:
2 - Georgia Hall
T6 - Charley Hull
T6 - Lydia Hall
T11 - Ellie Givens
T16 - Carly Booth
T16 - Alison Muirhead
T26 - Laura Davies
Saudi Ladies Team International
Emily and the others only have a day to rest and practice before they'll be swinging back into action at the Saudi Ladies Team International.
Also held at Royal Greens Golf & Country Club and kicking off on Tuesday, we'll have more details on the teams and how you can watch from home very soon.
Judging by the success of this week's event, it looks set to be absolutely brilliant.
You can view the full leaderboard from the Saudi Ladies International HERE.