Dundonald Links has further increased the excitement around its transformation with the news that it will be hosting the Trust Golf Women's Scottish Open in 2022.
The announcement was made to a packed gathering of leading figures from the golf industry this month (November 11), at a special event to unveil Dundonald's state-of-the-art new clubhouse – the latest asset in the resort's multi-million-pound investment by its operator, Darwin Escapes.
Having previously staged the Women's Scottish Open between 2015-2017, the world's elite female golfers will return to Scotland's west coast next summer to discover the fresh face of Dundonald Links following a huge £25M investment.
Lindsey Esse, Managing Director at Darwin Escapes, said:
"I knew that this was always going to be a destination for world global golf events. My priority was firstly the development, it was about getting rid of the porter cabin, investing not just in the golf course, but in accommodation but obviously, the clubhouse was essential for anyone to take us seriously. The second priority was then to attract events here again, to me, it's a privilege to have the Trust Golf Women's Scottish Open here again."
Bringing employment and tourism opportunites
Esse added commented about the impact hosting the event will have on Dundonald Links and the local are:
"Having the Women's Scottish Open is going to attract families. That's another important area. I love to see Dundonald Links as not just adults walking around, but families engaging in the sport as well. We want to attract a younger audience to the venue.
"As well as hosting we're looking forward to providing employment opportunities and increasing tourism to the area. This part of Scotland has got so much more to offer. It's a bit of a hidden gem."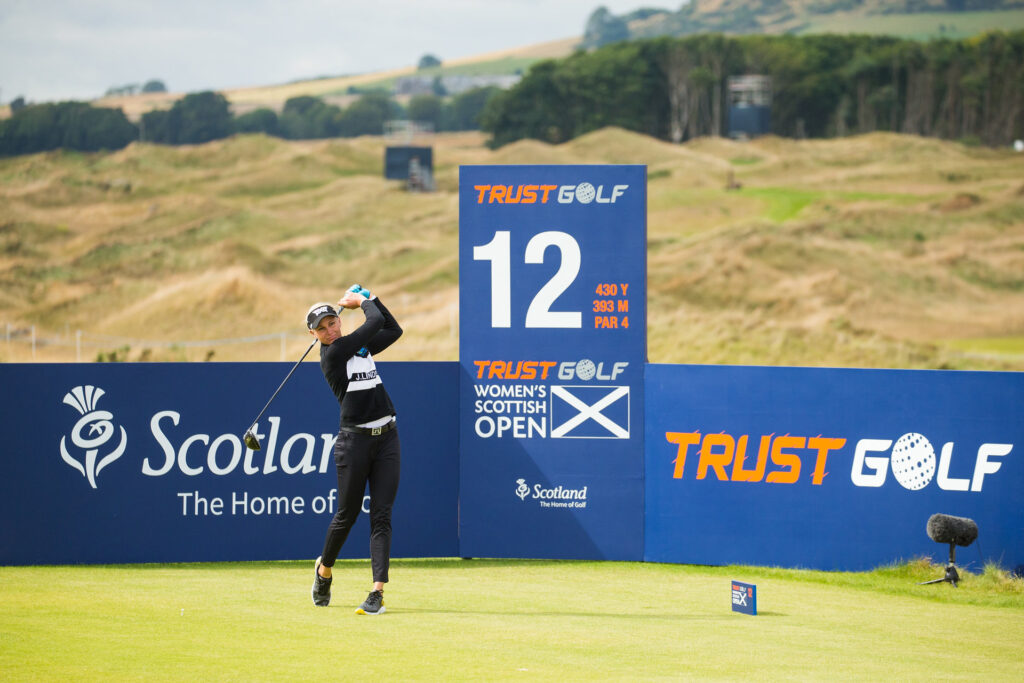 Ian Ferguson, club manager at Dundonald links, said:
"We are thrilled to be hosting the Trust Golf Women's Scottish Open next year. Since we last held it in 2017, the course has undergone vast improvements and we can't wait to showcase these to golf fans around the world.
"We are confident that the investment by Darwin Escapes marks Dundonald Links as one of the UK's finest resort offerings and we look forward to providing our unique blend of facilities and hospitality to golf travellers from across the world in 2022 and beyond."
Building a partnership with the Ladies European Tour
Alexandra Armas, CEO of the Ladies European Tour, is looking forward to the Trust Women's Scottish Open returning to Dundonald in 2022, she said:
"I think it's great. Darwin Escapes are a great partner to get into the event. Helping to support the tour and grow it. With events of this calibre, it's simply exciting to have strong. Obviously, this is one of those venues that has worked in the past, but it's evolved. It's going to be a fantastic course for the tournament next year."