It is just a week since Japan got its first victory at Augusta, when Tsubasa Kajitani won the ANWA. Will we see the first men's major winner from Japan too?
It is hard to believe that a week has already passed since we got to witness the tense final round at Augusta National between the top 30 placed amateurs who made it to the final day. Tsubasa Kajitani held her nerve on the first play-off hole to secure victory and a place in the history books.
That was followed up on the Sunday with an epic duel in the desert between Patty Tavatanakit and Lydia Ko, to watch it you would not have believed it was a major final. The composure and game play on those final 18 holes was phenomenal to watch.
So there is no pressure on the men as we head into the final day at the Masters. Who is going to receive the coveted green jacket?
If we go by statistics, it is likely to be between the following five players: Hideki Matsuyama (-11), Xander Schauffele (-7), Marc Leishman (-7), Justin Rose (-7) and Will Zalatoris (-7).
Hideki Matsuyama
Rain stopped play on Saturday afternoon and it was at this point that the tide seemed to turn for Japan's Matsuyama. He came back out after over an hour to a shot that was quite far right off the fairway on the 11th hole. He produced a brilliant recovery shot and drained the 19ft putt for birdie.
He followed this with another birdie on the Golden Bell 12th. Thirteen proved a little frustrating as he watched an easy birdie opportunity slip by. This was partly due to the fact that the greens had slowed from the rainfall and all players seemed to struggle initially getting the pace right.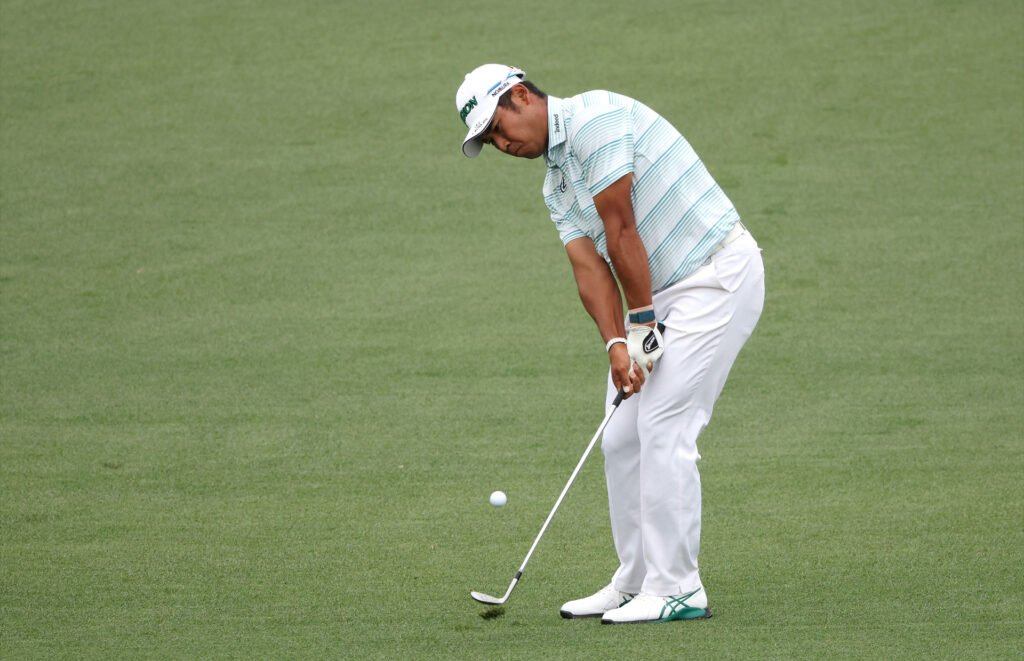 The 29-year-old's iron play was exemplery and it was his fantastic approach shot to 15 that seemed to signal a chain of events at the top of the leaderboard. First, Schauffele, playing with Matsuyama, sank a 61ft eagle putt to be in a four-way tie for the lead with Rose, Matsuyama and Zalatoris. Rose then birdied the 12th to re-take the lead and then Matsuyama his birdie 3 to take the top spot.
That is where he stayed and with two further birdies on 16 and 17, he finished with a bogey-free 65, the first bogey-free round of the week and goes into the final day with a four-shot lead.
Xander Schauffele
The American Schauffele spent most of the third round in his playing partner's shadow, apart from the eagle putt mentioned, but he was four-under for his round, saved some important pars on the last three holes and will be taking a lot of confidence into the final day.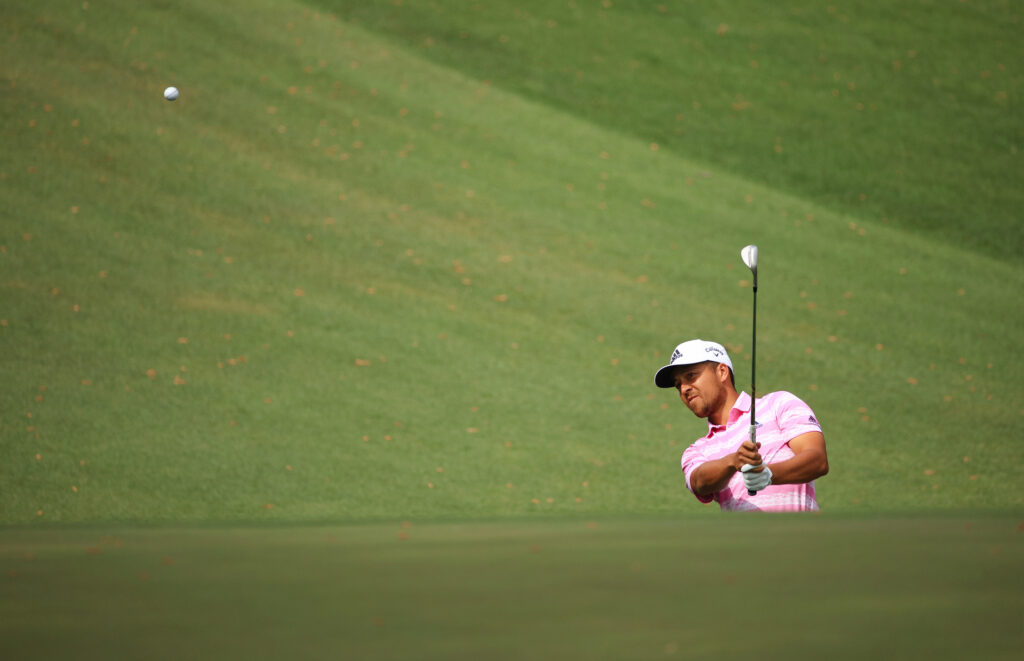 It is worth remembering that the 27-year-old is no stranger to contending on the major stage, he has recorded seven top-10s in the last 14 majors, which included tying for runner-up in the 2019 Masters. He will be building upon these experiences and is looking forward to the challenge:
"It's all part of the process," he said. "I'm a huge fan of putting myself in position with nine holes to go and learning from each and every mistake as well as all I did well in those moments."
Marc Leishman
The 37-year-old Australian, Leishman, put together a solid two-under round but may be wondering what might have been after coming so close to making birdies on five of the back nine holes and just missing out on an eagle putt on 15. However, he likes to be in a chasing position on the final day: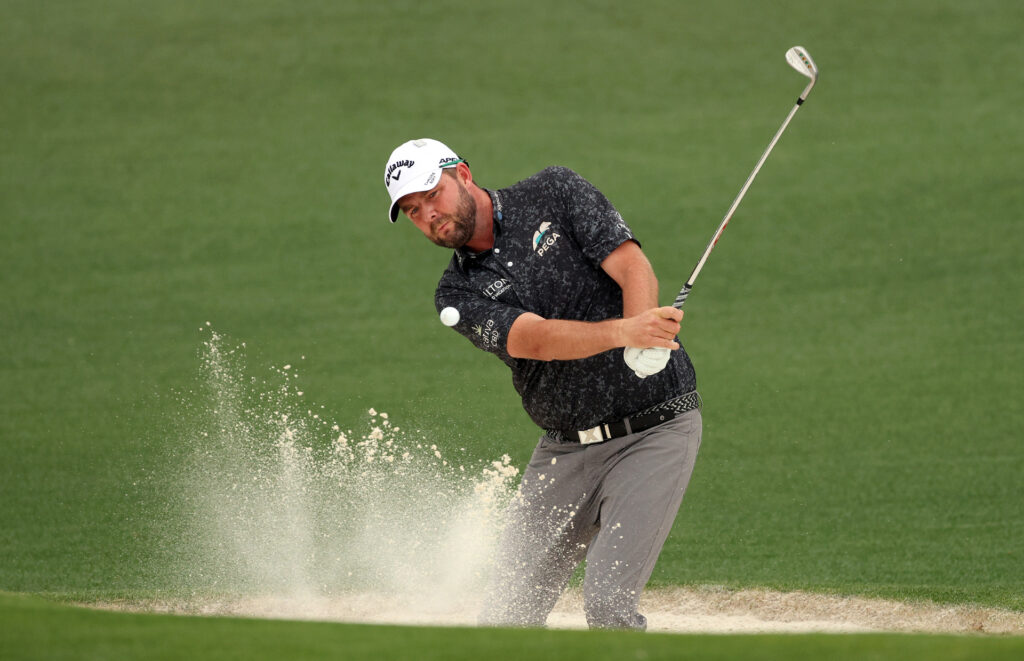 "The pressure is on Hideki," Leishman said.
"He has a lot of people chasing him who want to put that jacket on as much as he does, and I have the chance to apply more pressure to him if I can get off to a good start.
"If I can produce some roars around here and give him something to think about — four shots isn't much around this place."
Will Zalatoris
As this his is first experience of the Masters, Zalatoris is likely to come into the final round as the underdog. He was paired with Justin Rose on Saturday and although there were high expectations, his round never seemed to get going as he and Rose seemed unable to take advantage of the softer greens after the rain delay.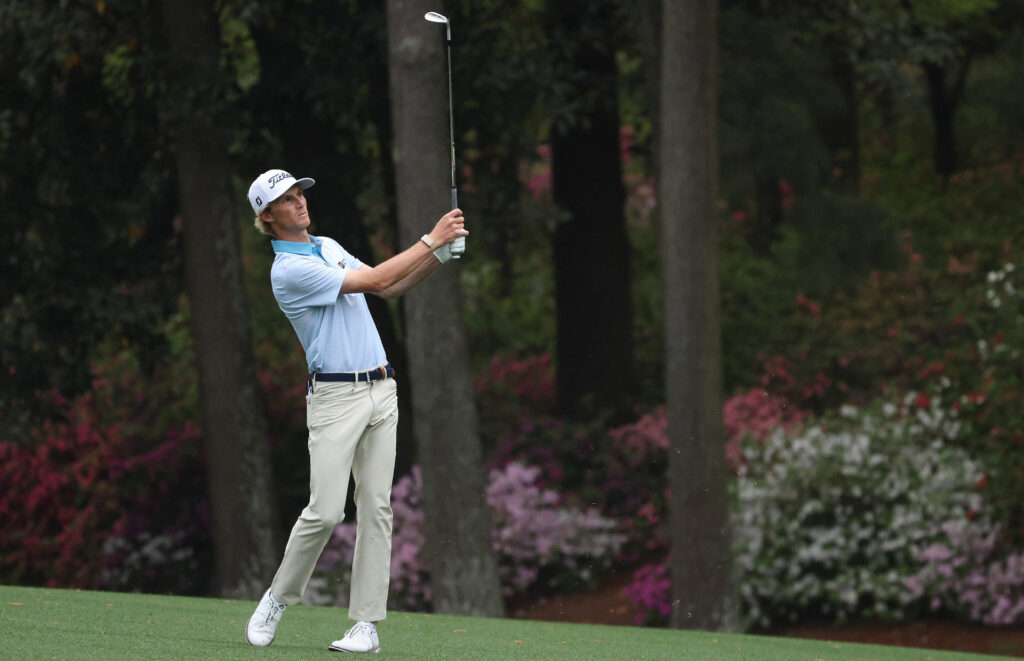 The 24-year-old from Texas was asked what he would pull upon for his final round:
"Oh, man, everything's so new and shiny," he said. "Over the past year and a half, I've had to make a lot of putts on 18 to make a cut or get into a playoff or Monday qualify, and the fact that I've done that very consistently over the past year and a half, I think is what's really led me to be tied for second going into Sunday at the Masters."
Justin Rose
It proved to be a tough day in the end for second round leader Rose, although it started well with a birdie-birdie start, the weather and course conditions did not seem to work in his favour:
"Well, yeah, it was a tricky round and a lot happened today. Obviously teeing off it was relatively normal I would say and then obviously once that little band of storm was approaching, wind really picked up and sort of 6 and 7 became pretty tricky for that 30 minutes before the horn went, and then after that it was a very different feel.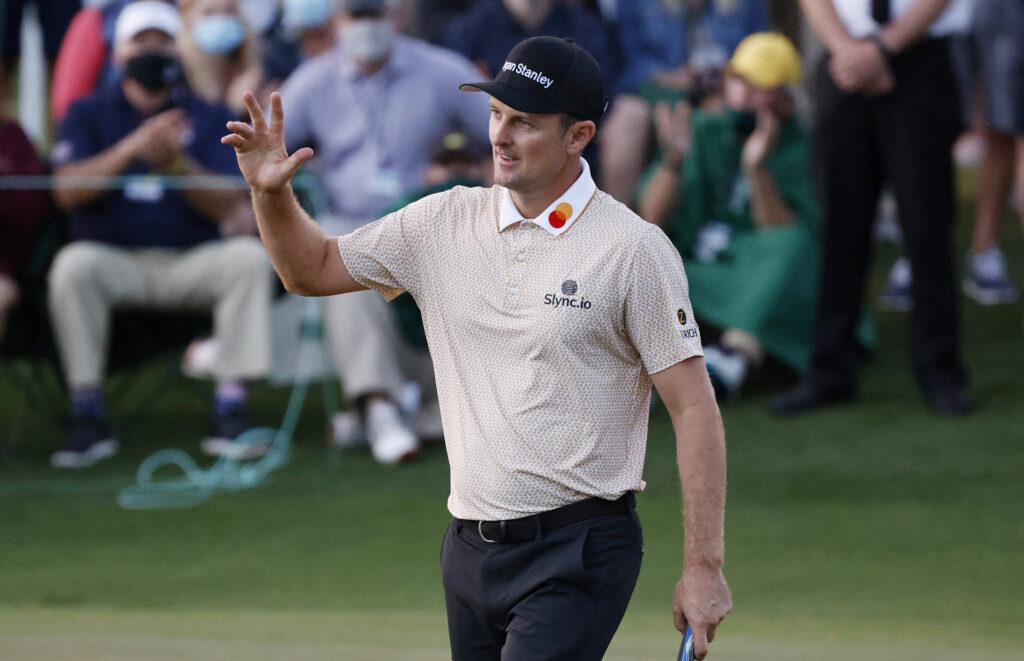 He continued:
"There was sort of like 30 or 40 minutes where it was pretty calm, wasn't any rain, course softened up, and there was an opportunity, I think, obviously as Hideki proved, to make some birdies." he said
In the end the two-time Masters runner-up pulled together an even par round, the scorecard not reflecting the number of par saves that he made to make sure that he is still in contention on the final day.
We all know that nothing in guaranteed on the final day at Augusta and with a chasing pack all wanting to put on the green jacket, Hideki Matsuyama still has a lot of work to do to secure his first major championship and another win for Japan at Augusta.
View the full leaderboard here. Watch Masters coverage live on Sky Sports Golf at 19:00 BST or via the Masters.com or Masters app.