Team Pace on top after day one at the Aramco Team Series - London with a three-way tie at the top of the individual competition.
Two birdies on 18 put Team Pace in pole position as they hold a one-shot lead at the end of the first day of the Aramco Team Series – London.
Anne-Lise Caudal holed out on the last, while amateur James Carson Heard also made a birdie to put their team into the lead on 16-under-par.
Team captain Lee-Anne Pace posted a bogey-free round of five-under-par (68) to be tied for fourth individually, while Carolin Kauffman posted three-under-par (70) for T8.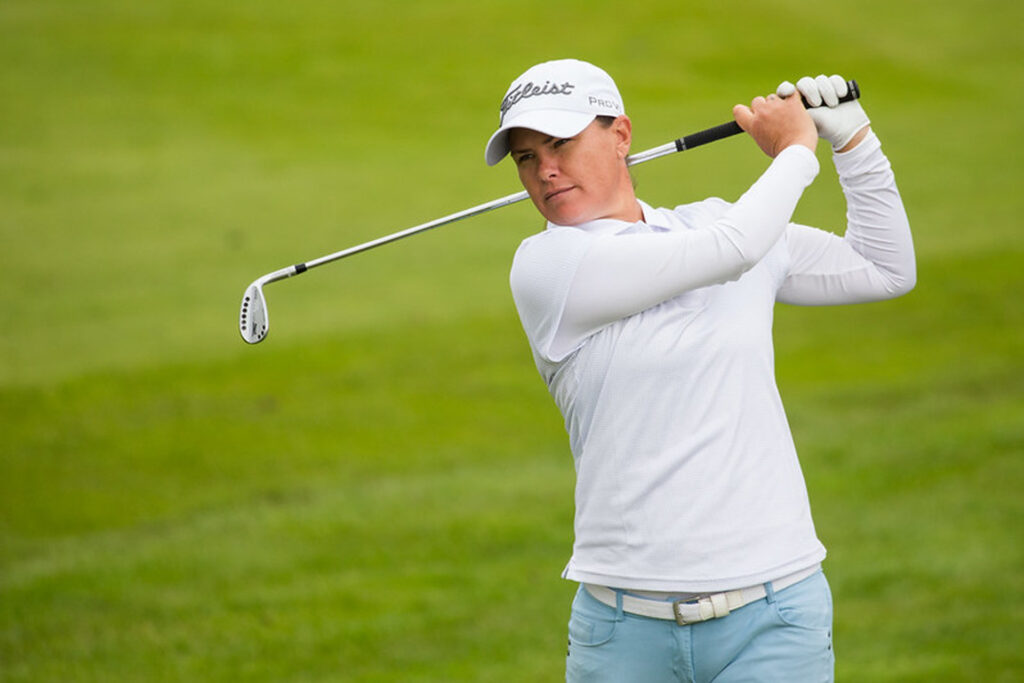 South Africa's Pace, who won the 2021 LET season opener, said:
"It was really good. It is so great to play in this format. You just kind of go for everything and go for the birdies. I think it inspired me. Carolin (Kauffman) made so many putts out there, Anne-Lise had the chip-in on the last hole and then our amateur James came in with three birdies on the last nine, so that was huge for us."
Team Simmermacher sit one shot behind the leaders on 15-under-par with captain Magdalena Simmermacher firing a 70 (-3), Karina Kukkonen a 69 (-4), Marta Martin carded a level round while amateur Ines Hellmayr also contributed.
Two strokes adrift of the leaders are Team Williams, Team Cowan and Team Harm who all finished on 14-under-par.
A three-way tie at the top in Aramco Team Series - London individual competition
In the individual competition, there is a three-way tie at the top of the leaderboard as Kelsey Macdonald, Leonie Harm and Anne Van Dam all fired rounds of six-under-par 67.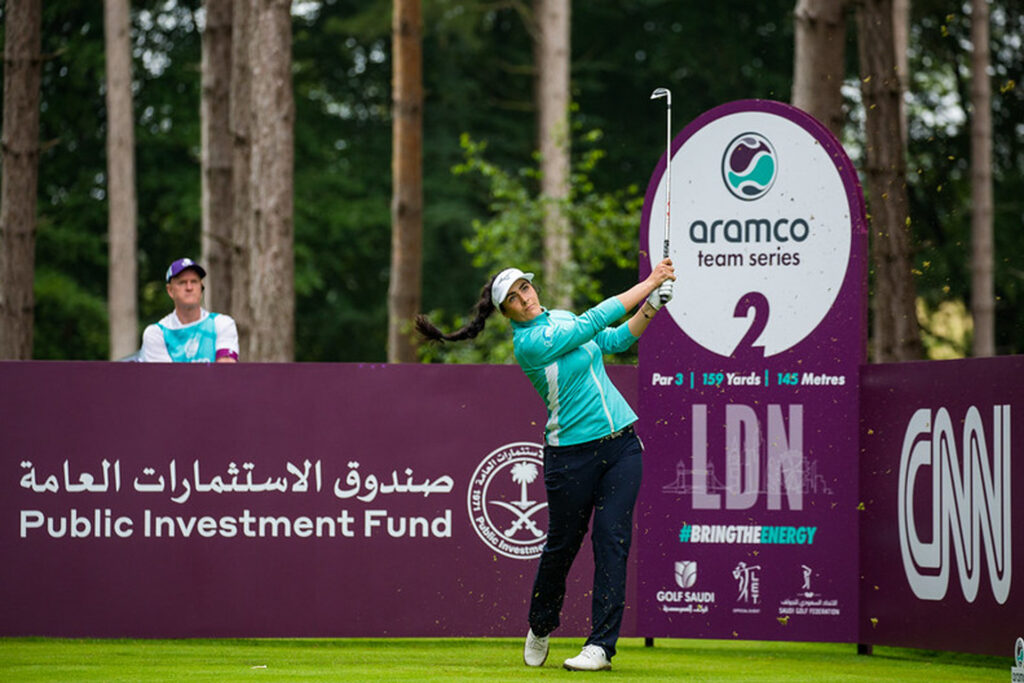 Scotland's Macdonald had an excellent start to her round with an eagle on the opening hole and made four further birdies to take the early lead. She said:
"It's playing soft, so it's fairly long and I'm probably one of the longer hitters, so that's a huge advantage. I got off to a great start, hit rescue into nine feet at the first and made eagle, so that was just a huge boost. I gave myself lots of chances during the day. I just had to keep being patient and know that the putts would drop."
Macdonald was soon joined at the top by Germany's Harm, who finished third at the 2021 Tipsport Czech Ladies Open. The 23-year-old said:
"It was a pretty nice day in the office. The weather held up pretty great and the course is back dried out and in great shape. The greens are rolling so nicely, and I have been able to make some really long putts."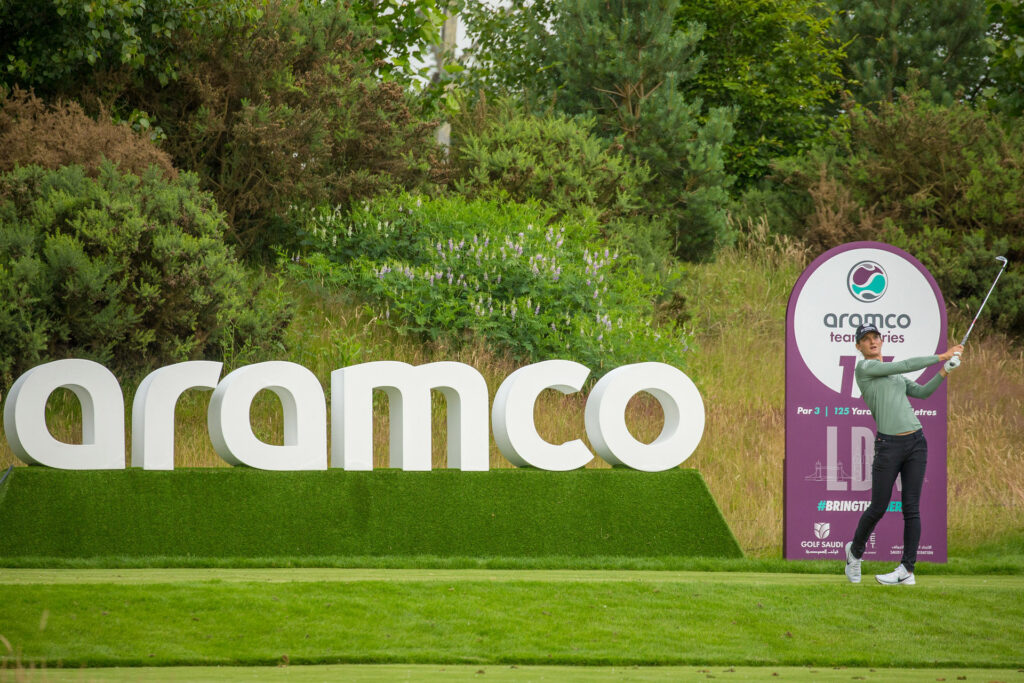 Anne Van Dam, who made her Solheim Cup debut in 2019, joined the duo when she finished her round later in the day.
The Dutch golfer had rolled in four consecutive birdies on holes six through to nine and then finished with a birdie on 17 and an eagle on 18 to tie for the lead.
Germany's Laura Fuenfstueck and South African Pace are T4 on five-under-par with England's Charley Hull and Finland's Kukkonen T6 on four-under-par.
Follow all the live scoring here and you can watch Live coverage on Sky Sports YouTube and Sky Sports Mix from 1:30pm (BST). Watch YouTube coverage here.