Here's all you need to know about who took advantage of the favourable conditions during round one of the AIG Women's Open
The World Number one set the scene for what was a pretty tame day on the links. The sunshine and winds of previous days had been replaced with a grey and damp start but with the wind having dropped there were plenty of opportunities to score well today. The rain cleared mid-morning and the afternoon starters enjoyed more settled weather.
This was something that was not lost on Nelly Korda, who was first to get into the clubhouse and set the lead at five-under-par. She knew she had to take advantage of the favourable conditions they had been given for the opening round of the AIG Women's Open, she said:
"Since it's a calmer day, I think the scores will be a lot better. So if you can take advantage of the calmer day and then see what happens as you never know at the British, what kind of weather you're going to get. So if you take advantage of these days and score lower, then I think it's a good stepping stone to the next few days."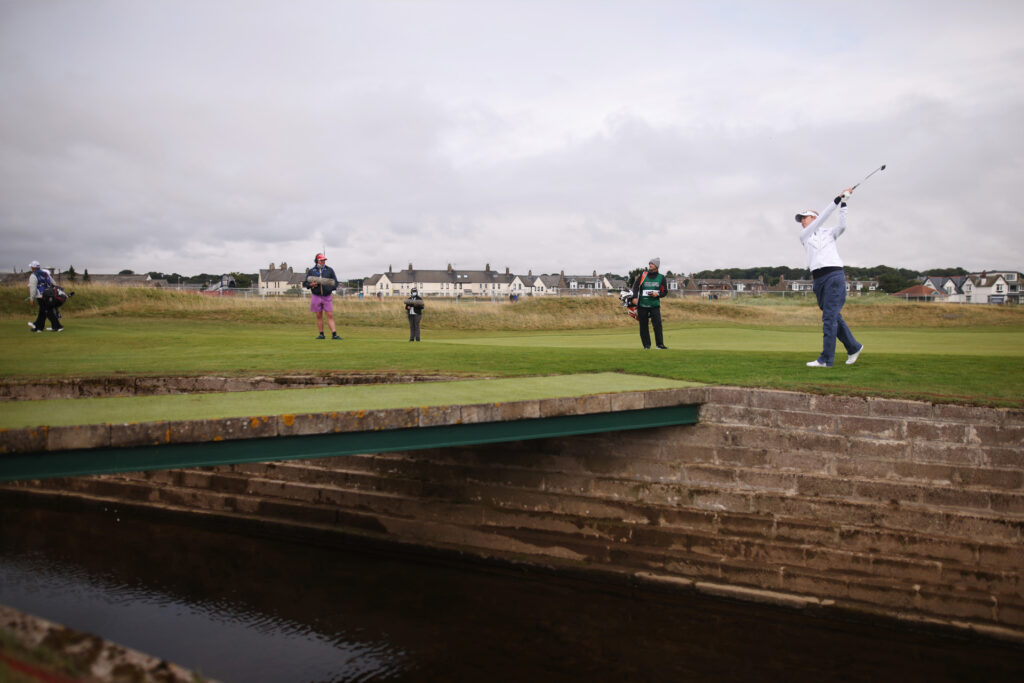 An impressive opening round from the American who has called it the most links golf course she has played to date.
Only three groups behind, Sweden's Madelene Sagström will certainly have made an impression with her Solheim Captain playing partner Catriona Matthew. After four birdies in the first six holes, she streaked to the top of the leaderboard, one bogey and three more birdies later she looked to be surpassing Korda by one. Having to lay-up on 18 ended up causing one more blemish on her scorecard but what an opening round and what a time to do it!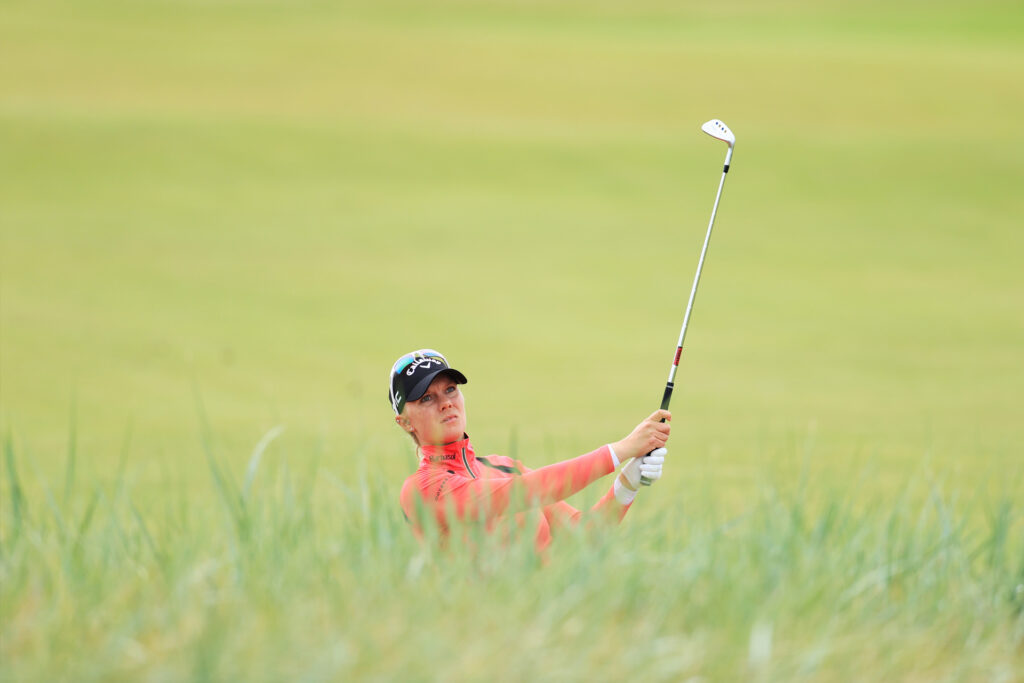 On her group with the European Team Captain, she said:
"Well, I'm always excited to play with Catriona. She's a great person and a great golfer. Of course I want to show off my game to her. I can't deny that. I mean, I'm playing well at the moment. Who knows where her mind is at right now?
"I'm just trying to play as well as I can to give myself a chance for that team. I haven't put too much pressure on myself this time. I put a little bit more pressure on myself both in '17 and '19, really wanting to make that team, and I'm kind of at a state where I'm like, if I'm good enough, I will make that team. If my game is wanted, I will be on that team, and if not, I'm just going to keep practicing and keep trying to make the next team or just keep finishing off this year strong."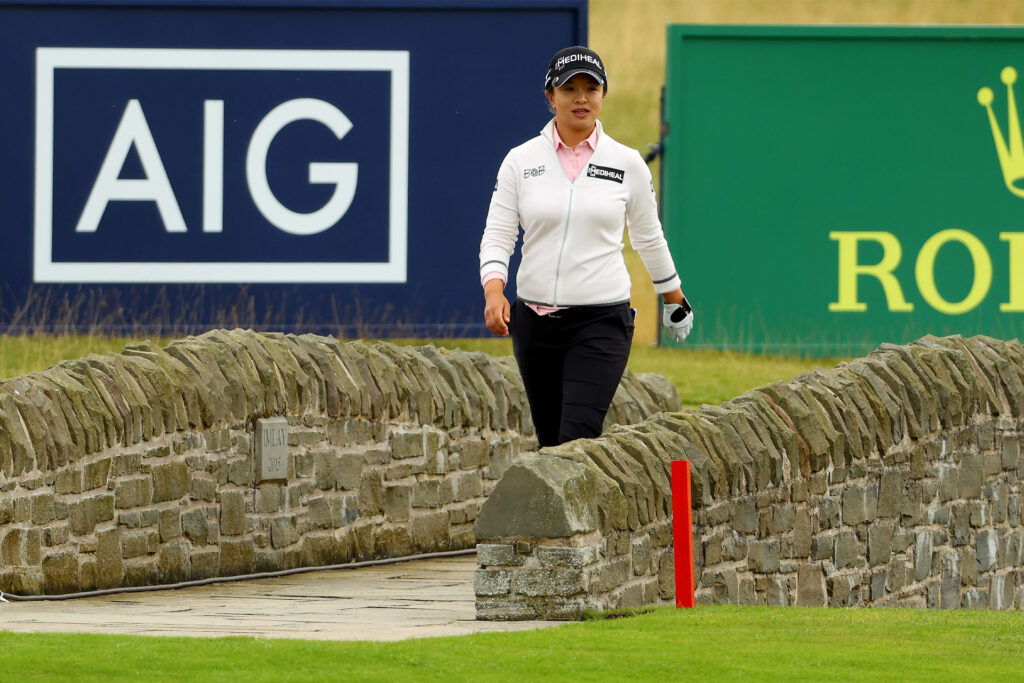 Another player on fine form today was Sei Young Kim, who also holds the clubhouse lead at five-under-par. She was blemish free until the par four 15th where she made her only bogey of the day. She won the KPMG Women's PGA Championship last year, so she knows what it takes to bag a major.
Round of the day has to go to Scotland's Louise Duncan who shot a four-under-par 68 to match her playing partner 2018 Champion Georgia Hall. She definitely received some of the loudest cheers of the day and after she commented them after her round, she said:
"Yeah, definitely they were special. A wee bit unexpected as well, but no, they were special."
The 21-year-old's round also included this putt for eagle on 14!
Maybe not quite shot of the day which most likely belongs to the 2019 Champion Hinako Shibuno who holed out for an eagle at 11 and finished the day on two-under-par.
Sophia Popov ended with a steady even-par, maybe not the start she was looking for but certainly not a disaster.
It'll be warmer and slightly windier tomorrow, but still likely that scoring will be low.
See the full AIG Women's Open leaderboard here.