A new tie-dye hoodie from the LPGA which was designed by Michelle Wie West sold out in three hours on Wednesday.
It may only be a hoodie but it certainly caused a lot of excitement across Instagram on Wednesday. The LPGA logo hoodie which was designed by Michelle Wie West, was first spotted on two of the Golden State Warriors basketball players and was quickly shared around social media.
The $75 hoodie was sold out with in three hours, with promises that it would be restocked soon.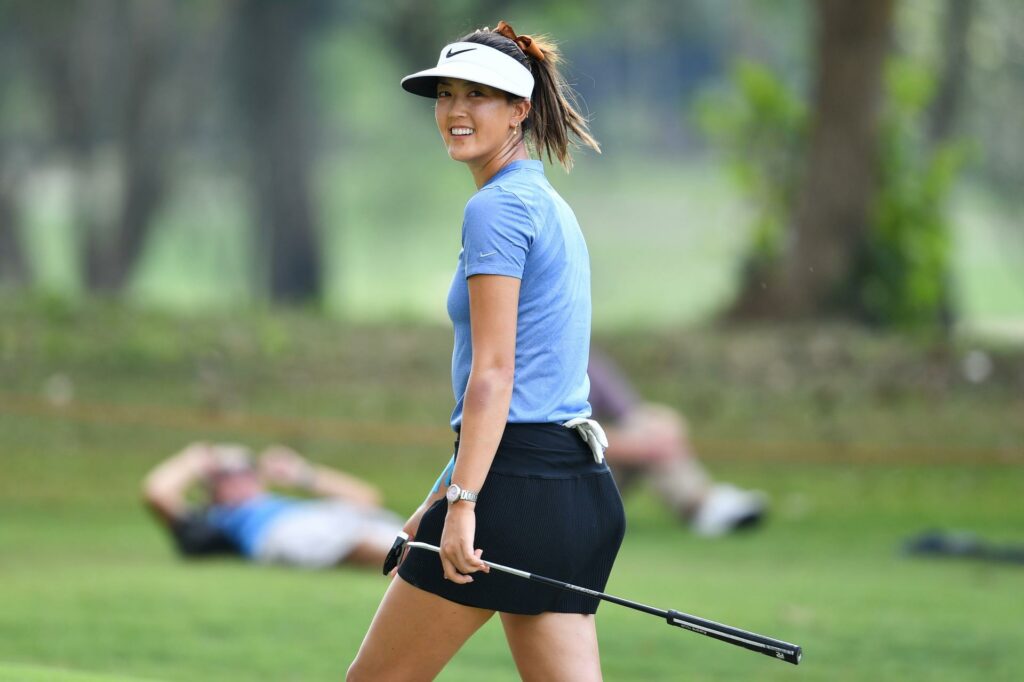 This mirrors the success that was generated by the Women's National Basketball Association (WNBA) logo hoodie last year.
The WNBA #OrangeHoodie
At the start of the delayed WNBA season on July 25 last year, the #OrangeHoodie movement started. Stars across the men's game, including LeBron James, wore the orange hoodie with WNBA logo hoodie and used the #OrangeHoodie to help show their support. It also went beyond basketball with world number two tennis star Naomi Osaka joining the number of high profile supporters.
The continued social media presence of the hoodie helped to drive sales and made it the bestselling merchandise piece in the league's history.
The LPGA hoodie is not just about supporting the women's game. The proceeds from purchasing the hoodie will be donated to charities that work to make golf more inclusive, the Renee Powell Fund and The Clearview Legacy Foundation.
Women Worth Watching
There has been a real drive to support the women's game, especially in America, at the U.S. Women's Open in December, the USGA drove a campaign to highlight the disparity in women's sport coverage. Stating that only 4% of sports coverage includes female athletes and using the accompanying #WomenWorthWatching.
A number of high profile female stars, including Wie West, and influencers were pictured wearing a top with the slogan 'She is they are worth watching'.
The popularity and demand from the posts, made the USGA make the merchandise available to all fans. You can see the range here.
They may just be items of clothing but there seems to be a real drive, in particular in America, to show support for female professional players and the wider the support, the more potential there is to get more people watching the LPGA. Let's hope the growing passion and drive to increase exposure will signify more change at the top level of women's golf.
If you are keen to get your hands on a #HoodieforGolf when they come back into stock, they are available here.