As war continues to cause devastation in their homeland, a group of remarkable young Ukrainian golfers is set to return to England.
Project Ukraine, an initiative created by nine women from The R&A's Women in Golf Leadership Programme, is thrilled to announce the return of its second coaching camp. Building upon the success of last year's camp, Project Ukraine aims to support young Ukrainian golfers affected by the continuing war in Ukraine.
After witnessing the devastating impact of the war on her homeland, Veronika Rastvortseva, a participant from last year's cohort, was inspired to rally a group of eight determined women from the Women in Golf Leadership Programme to do something to help young Ukrainian golfers. Together, they organised a highly successful coaching camp at the Macdonald Cardrona Hotel Golf & Spa in Scotland, hosting seven talented golfers from the Ukrainian Golf Federation.
This year's camp will welcome 13 young golfers from the Ukrainian Golf Federation who will come from across the world, having fled the war, as well as from Ukraine itself.
The camp will take place from 26th June to 1st July and will be hosted by MacDonald Portal Golf and Spa Resort. The coaching camp will deliver an engaging programme designed to enhance the skills of the young golfers and provide them with memorable experiences. The activities will include:
A trip to the Betfred British Masters: The young golfers will have the opportunity to witness top-level golf at the British Masters tournament, gaining inspiration from the world's best players.
Coaching by top quality coaches: Golf coaches will provide expert guidance and training, helping the young golfers refine their techniques and improve their games.
An event with local juniors: A special golf event will bring together members from Portal Golf and Spa Resort and junior players from Hill Valley Golf Club. This event will provide a competitive and fun opportunity for participants to showcase their skills and enjoy the camaraderie of the golfing community. In the evening, a raffle will be held to raise further funds for the project.
Ample practice opportunities: The camp will offer plenty of practice time for the young golfers to refine their skills and showcase their talent.
PING are supporting the project by providing golf equipment and clothing.
Veronika, from Project Ukraine, shared her thoughts on the impact of Project Ukraine, "As someone who has witnessed the devastating effects of the war in my homeland, I am truly grateful for the opportunity to support young Ukrainian golfers through Project Ukraine. This initiative has the power to bring hope and change lives."
Jackie Davidson, Director of Golf Development at The R&A, said, "We are pleased to support Project Ukraine for a second year. This initiative is important in so many ways and aligns perfectly with our mission to develop and enhance the game of golf globally. We look forward to seeing the positive impact it will have on these talented young golfers."
Since last year's camp, Project Ukraine has been able to support young Ukrainian golfers by providing them with training, coaching, golf club membership and access to competitions to help them continue to grow their talent.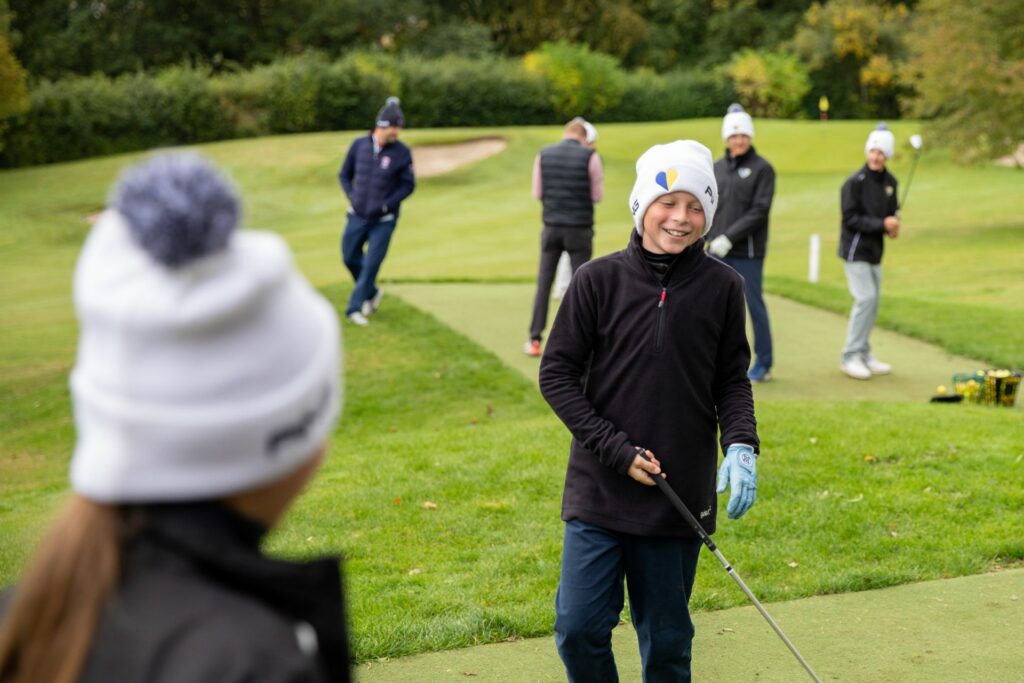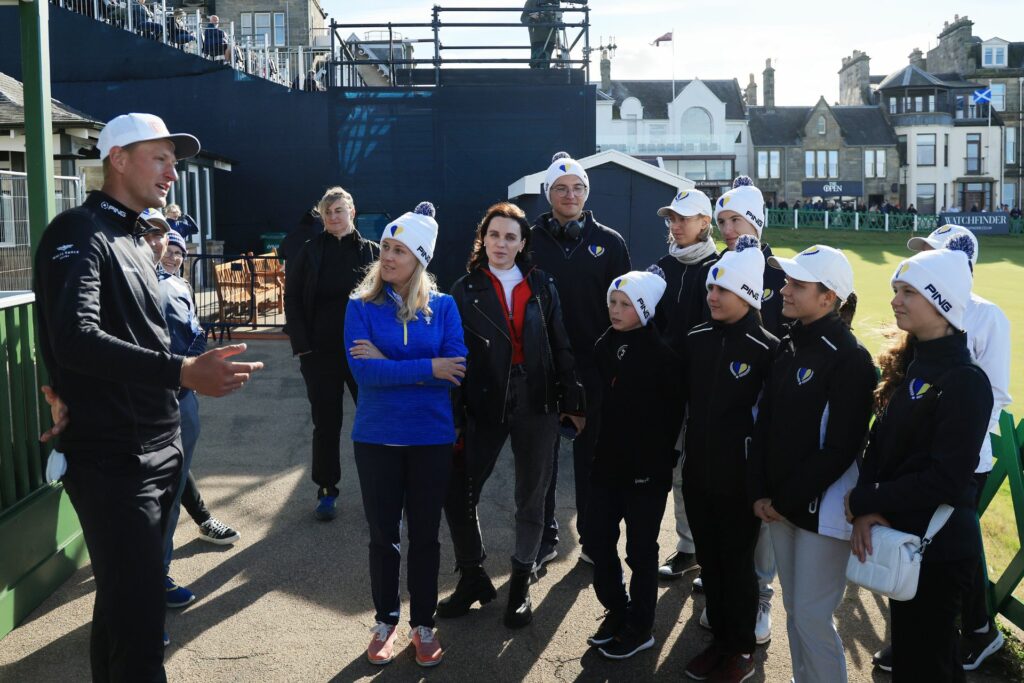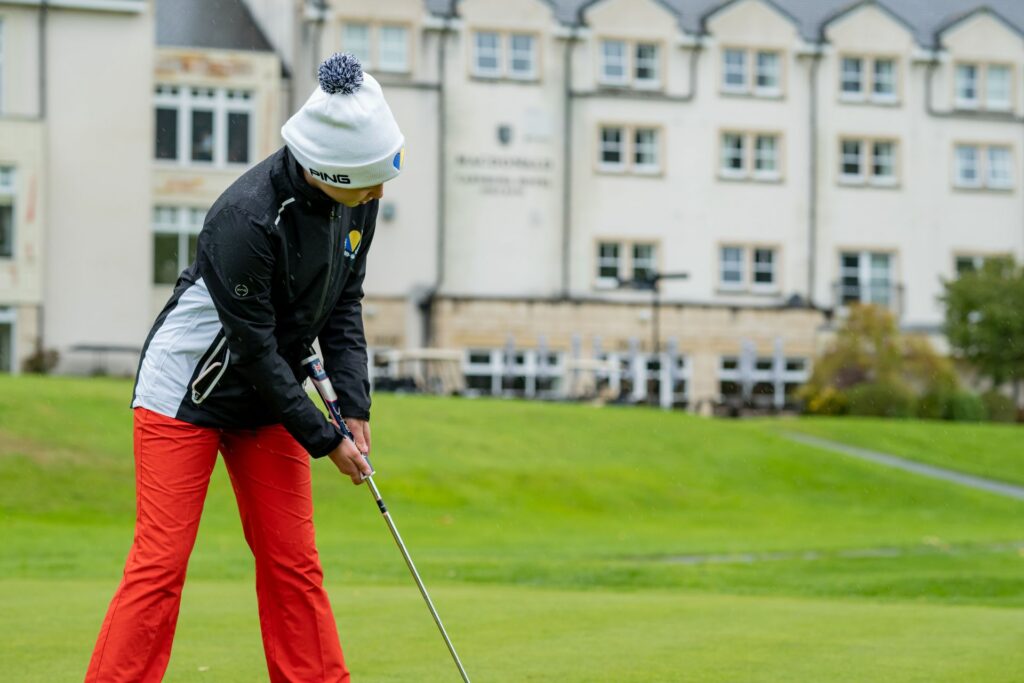 Some of the inspiring girls and boys who have received support include:
Artem
Artem Sokolov, a 17-year-old golf prodigy from Kyiv, Ukraine, has undergone an incredible journey of overcoming adversity amidst war. Despite facing numerous challenges, including being displaced from his home and golf club, Artem remains determined to pursue his passion for golf. He credits Project Ukraine, an initiative aimed at supporting Ukrainian junior golfers, for giving him hope and support during these trying times. "Five days in Scotland was a start of some good changes in my life, bringing me some hope. I had some great time there, saw my friends from the national team, it was like in our 'old times' – 'before the war times'. I felt like I am a kid again," says Artem.
Artem's goals have evolved, and he now aspires to become a professional golf coach, with the intention of returning to Ukraine after the war to train children in the sport. Artem's resilience and determination are a testament to the strength of the human spirit in the face of adversity.
Yeva
Yeva Kolobova, a 15-year-old member of the Ukrainian National Golf Team, has faced unimaginable challenges and upheaval due to the war in Ukraine. Despite the destruction of her local golf club and the need to evacuate her home, Yeva has found hope and support in Project Ukraine, to help young Ukrainian golfers continue pursuing their dreams. Yeva shares her gratitude for the assistance she has received, stating, "I am very grateful to all of you for such impressive assistance and support! Project Ukraine has given me hope for the future and the realisation that Ukrainians are not alone in their hardship."
Now living near Reading, England, under the Homes for Ukraine programme, Yeva has been able to regain her form and continue her golf journey with the support of Project Ukraine. With her handicap significantly reduced and regular practice at The Caversham club, Yeva is working towards her goal of enrolling in an English college with a golf team. Despite the adversity she has faced, Yeva remains determined to ensure her golf story has a bright and successful future.
Ivan
Ivan Malovychko, a 22-year-old golfer from Kharkiv, Ukraine, has gone from living under the constant threat of war to studying at Edge Golf College in Portugal. A four-time champion of Ukraine, Ivan began his golf career at the Junior Golf Academy at the Superior Golf Club in Kharkiv. "Golf is a special game, it taught me a lot. It's not just a game, when you hit the ball once your life will never be the same again... I love this game with all my heart" says Ivan.
After living through weeks of bombings and moving to western Ukraine, Ivan received a life-changing call that led him to study at Edge Golf College. There, he found a supportive community and honed his skills, despite the challenges of being away from his family and having to renew his permit every month. Ivan dreams of returning to Ukraine and using golf to help people recover psychologically from the ongoing conflict. Currently, he is preparing to compete in the Team Shields championship and looks forward to reuniting with his friends and teammates.
"Studying at Edge Golf College has had a tremendous impact on my life. The support and encouragement I've received here has not only helped me grow as a golfer but also as a person. I am grateful for the opportunity to develop my skills and pursue my passion in such a nurturing environment".
Grynenko
15-year-old Grynenko Oleksandr, a talented golfer from Kharkiv, Ukraine, shares his harrowing experience of how COVID-19 brought him back to his country just in time to witness the invasion. "It's a strange feeling when you realise that if the war had started a few hours later, I would have been in a safe place in Turkey," says Grynenko. Despite the challenges, he continued to pursue his passion for golf, participating in competitions across Europe and focusing on rebuilding his physical fitness amidst the ongoing conflict.
Grynenko's biggest dream is to return to his hometown, but with schools closed and his home golf club partially destroyed, it is not possible at the moment. His main goal in golf is to achieve a "0" handicap, and he is currently preparing to take part in the European Young Masters and Team Shields championships this summer. For the first time, Grynenko will be attending the Project Ukraine camp, he hopes that the camp will help him gain new experiences, improve his golf skills, and reunite with friends from the national team.
How to get involved
You can contribute to the Project Ukraine scholarship fund by making a donation.
For individuals or companies interested in making a donation of more than £5,000, please contact Jennifer Hedge, Philanthropy Manager at The R&A directly. For further questions, visit the R&A Philanthropy Support website.
The funds raised will assist these young individuals in pursuing post-secondary education in a golf-related management programme, pursuing a career in golf, or continuing to play golf competitively.
You really can make a difference to the lives of young Ukrainian golfers. Your support will have a lasting impact and contribute to the growth of the game in Ukraine.
To find out more or to get involved, please email [email protected].
Stay up to date with what's happening across the world of golf. Read more golf news >