Our Editor explains why the Ladies European Tour has already made incredible strides in just the first few months of the year, and the season hasn't even started yet...
With Emily Pedersen's incredible triple win on Ladies European Tour season, the Rose Ladies Series, prestigious venues like Muirfield coming onto the Women's Open rota and all the other amazing events of last year, I couldn't really imagine a time when women's golf would make more progress than 2020.
But then 2021 came along and totally blew it out the water in just a few short months.
The brilliant news has been coming thick and fast lately, so, in case you're feeling a bit over whelmed by it all, here's a run-down of the best bits.
The Ladies European Tour schedule is INSANELY good
Okay, I'll admit that the late arrival of the LET season plan was starting to make me a bit nervous.
The LPGA announced their 2021 events back in December, and with every passing week that the LET didn't follow and do the same, you could feel the tension rising.
Of course arranging international golf events during a pandemic was never going to be easy, and sure enough we were already half way through February before that fateful press release dropped into my inbox and everything changed.
I may not have got Adam Scott in time for Valentine's weekend, but I did get something much better.
Starting in May, the packed schedule stars 27 events, nine new tournaments and more than €19 million in prize money, €2 million more than the pre-pandemic chaos 2020 season.
How great is that??
Just as important as the money is the fact that the players will get double to amount of live coverage. This means twice as much time to show off their talents, leading to double the chances of more sponsorship money.
It was worth the wait indeed.
Time to put down the parcels
But for many players, the new schedule news came not a moment too soon.
With no chances to play and earn money since late November, many of them have had to get second jobs this winter.
Lydia Hall, who finished T6 at the inaugural Saudi Ladies International in October, told the BBC that she had been delivering parcels to help make ends meet.
"With a lack of sponsorship at the moment, I've got to keep the money coming in so when the schedule does start back up I can fund myself to get back out and compete on Tour," she said.
"I've been happily delivering Amazon parcels to people around the Bridgend, Cardiff and Newport area with my mask on and my beanie hat. You've got to do what you've got to do."
It's hardly the glamorous lifestyle that many imagine comes with being a professional athlete.
Meanwhile Meghan Maclaren, who until recently kept a blog (that's totally brilliant FYI) just as more of a hobby, has now had to bite the bullet and ask people for donations in return for her writing (we know the feeling).
As the LPGA restarted in January she tweeted: "Slightly bittersweet watching great golf starting up again this week knowing my fellow LET pros will be waiting another 3-4 months to start our season and get earning some *many money bag emojis*.
Finally, Annabel Dimmock admitted that, although she was lucky to have the support of some amazing sponsors and didn't have to get a second job, she 'wouldn't be surprised' to learn that many others had.
"It's really hard financially," she said to me.
"There's a bit more pressure to play well this year as well, we didn't even really get that any chances to play and earn money last year with Covid. But we know there are people in much worse situations. We are so lucky to do what we do."
Hopefully, with the start of the season in sight, they can now stop worrying about money and instead just focus on getting their practice in.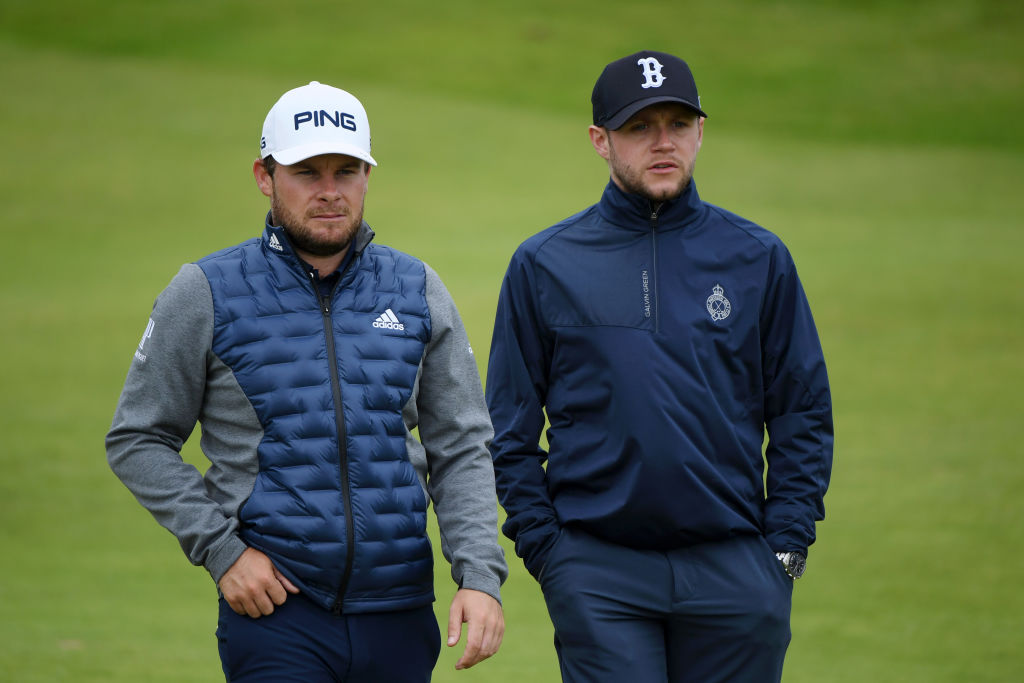 Titleist partnership and the ISPS Handa World Invitational
Then, when it was announced that Titleist would be partnering with the LET for at least three years, I could hardly type my report out fast enough I was so excited to share the news.
But little did I know that something possibly even bigger was just around the corner...
Last week we reported the brilliant news that the 2021 ISPS HANDA World Invitational, hosted by Modest! Golf (Niall Horan's company), will see the Ladies European Tour, LPGA Tour and European Tour join forces for a new gender equal tournament held at Galgorm in Northern Ireland. Men and women will compete for the same prize money and the field is equally split between both genders, too.
Hallelujah.
Niall proved yet again why he will always be my favourite One Directioner when he explained that he wanted to prove that the women are "just as gifted" as the men.
"They [women golfers] generally don't get the plaudits that they deserve and that's what we're trying to showcase. They're so talented and they deserve all the money and the TV time and this is golf trying to fulfil its potential. Hopefully over the years the needle will move and it will always be on a level playing field," he said, totally hitting the nail on the head in a recent interview with Golf Monthly.
Before all these latest breakthroughs, I thought that the formation of the Aramco Series (announced at the start of February) would be the high of the year. But that's not to say that having four new team events in Singapore, New York (hello), London and Saudi Arabia isn't massive. It really is, it's just that lots of other organisations have also started to recognise the worth of women's golf at the same time.
Utterly transformed
It's a world away from the situation in 2017, when things were looking very bleak for the LET. The Tour had just 15 events on the schedule (we almost have double that now) and it was left in a lot of financial trouble when former chief executive Ivan Khodabakhsh made a hasty departure. But, after merging with the LPGA, the tour is not just back on track but absolutely flying.
No longer are businesses just claiming that they want improve equality and diversity in golf – they are actually doing something about it.
Women golfers are finally being treated as equals, and it makes me so very happy.
This attitude might not have trickled down to some golf clubs yet but given time it will.
I am so, so thankful for all that has happened in 2021 so far and I can't wait to see what's next.