Editor Harriet Shephard on how the brilliant Golf Digest cover of Nelly and Jessica Korda proves that women's golf is finally being shown more respect
Every time I see the Golf Digest cover of Nelly and Jessica Korda it makes me smile.
Until fairly recently, seeing a female golfer on the front cover of a national golf magazine was a rarity. Despite so many dipping their toes into women's golf from time to time, few seem to view the players as cover-worthy material.
Now, before you attack me, I know that plenty of publications give women's golf excellent coverage, but equally there are still many who treat the women's game as an after thought.
And yes, I know Women & Golf hasn't ever feature a male cover star. But as we're one of the only titles specifically focused on the women's golf, we think we're allowed to stick to our niche.
But nobody can say that the Kordas' cover isn't so incredibly special and significant.
Bright, colourful and happy, it's just what we need in this especially dark and cold lockdown.
It's also the first time in Golf Digest's 70-year history that a female photographer teamed with a female writer to capture female cover stars.
Again, you could ask why it's taken until 2020 for this to happen, but at least we got there... eventually.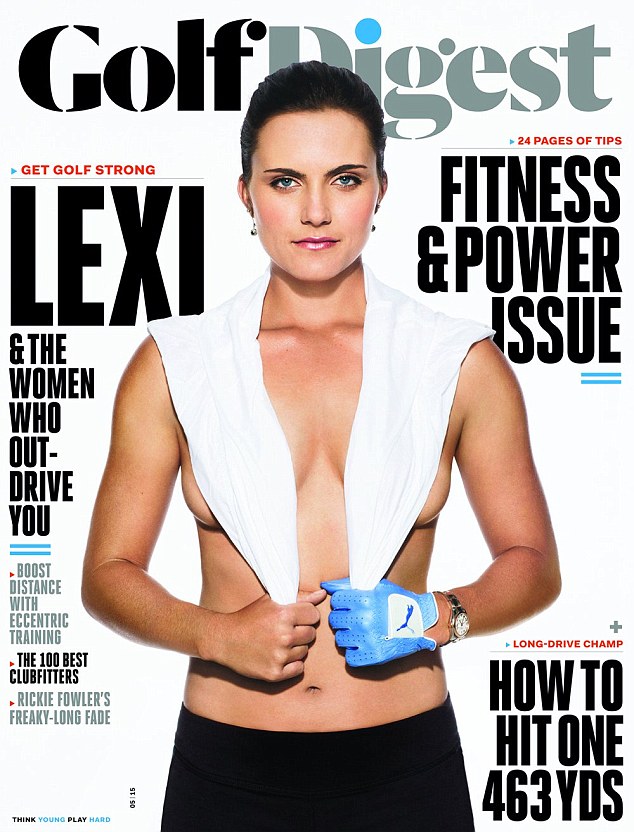 No more "sexing up" golf
Another big positive is the fact that the sisters aren't scantily clad or posing provocatively.
Well, why would they be? You might ask.
After all, these are two of the best golfers in the world – Nelly is currently third in the World Rankings and big sister Jessica is 27th.
Golf Digest isn't exactly a 'lads mag' either.
Obviously, they're pretty with legs for miles, but surely a golf magazine that describes itself as the "worldwide authority on how to play, what to play, and where to play golf", would want to focus on their golfing talents rather than how hot they are?
Yet let's not forget that it's only been five years since the infamous topless Lexi Thompson cover of May 2015...
The November 2020 covers shows that we've clearly made HUGE progress since then.
Lexi, who will make her 14th appearance at the US Women's Open next month at aged just 25 (mad), was pictured naked from the waist up with just a towel maintaining her modesty.
Oh, but she kept her golf glove on of course...
To be fair it's not too crude and quite tastefully done, but considering that every male cover star is fully dressed and that it was done when Lexi was just 20 years old (slightly questionable I think), it caused a lot of fuss.
Editor at the time Jerry Tarde defended the cover saying he wanted to show that: "you can have stunning beauty and the highest level of performance at the same time".
But why then Jerry, did she have to get her boobs out to show that?
And more importantly, surely her major-winning status should have been enough to get her on the cover without having to be sexualised?
Next, they'll be suggesting that girls can be clever and pretty at the same time...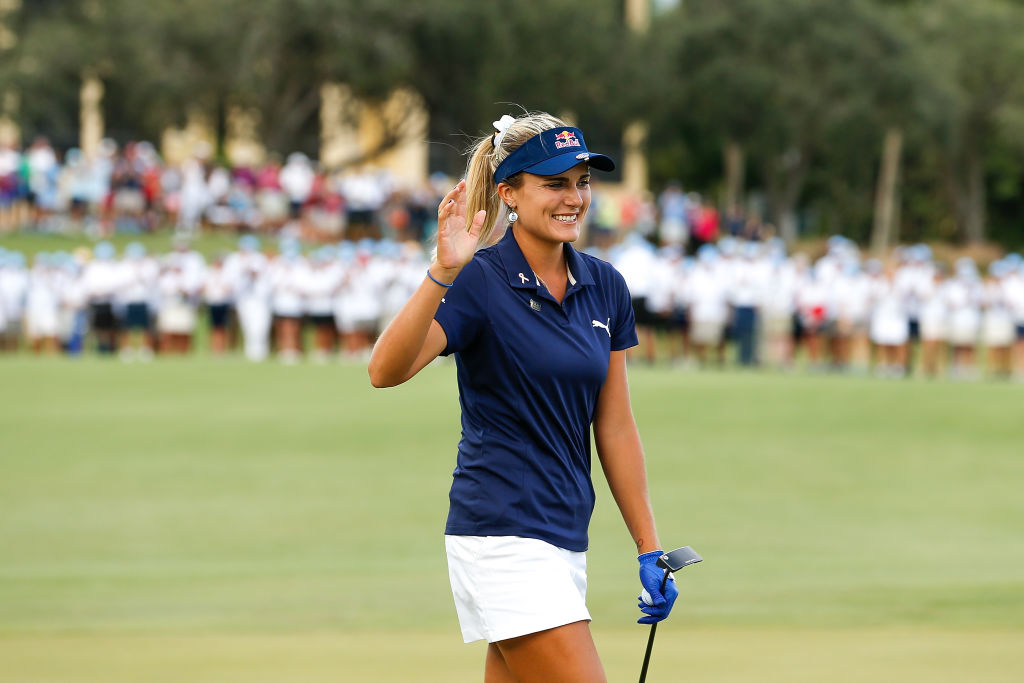 A track record
The Lexi incident wasn't the first time that Golf Digest USA was called out for trying to 'sex-up' golf.
In fact, the two women featured on the cover prior to Lexi weren't even golfers at all.
Who can forget the outrage when model Paulina Gretzky appeared on the cover in 2014?
The fiancé of 2020 Masters champ Dustin Johnson openly admitted she was a beginner golfer in her cover interview.
She said: "I'll go with Dustin to the range every once in a while, but mostly I just love being with him and watching him play."
That's very sweet, and she does look very hot in active wear, but it's not really an achievement that should get you on the front of a golf magazine is it? Especially as so few women are given that privilege at all.
It understandably caused some of the hard-working LPGA players to despair.
Team USA Solheim Cup captain Juli Inkster said to the New York Times: "I think they should maybe recognise some of the great women golfers that we have. It's like, what do you have to do to get a little respect? I'm guaranteeing you right now, it was not a woman editor who chose that cover."
Meanwhile, 2020 Scottish Ladies Open champ and former World No. 1 Stacey Lewis commented: "It's frustrating for female golfers. It's kind of the state of where we've always been. We don't get respect for being the golfers that we are."
Before that, and perhaps creepiest of all, was the 21-year-old Instagram model Kate Upton and Arnold Palmer shoot of 2013.
The less said about that the better...
The Spiranac affect
Next to ruffle a few feathers was the ever-divisive Paige Spiranac, who graced the cover in a silver cat suit that left very little to the imagination.
But you know, she looked great.
Again, a cover star who wasn't actually a professional golfer (she's a college golfer turned Instagram sensation), it was again accused of showing the general lack of respect held for the women's game.
Even just this year I've had several female players tell me that they just want more appreciation for what they do for golf.
Certainly, the latest Paddy Power advert featuring Carly Booth (as hilarious as it is) highlights the more serious point that some men still see women's golf as a bit of a joke.
In fact, out of the nine women featured on the cover of Golf Digest since 2008, only five (including the Kordas) were actually professional golfers.
This means there were 103 covers between the last featured professional (Lexi) and this latest issue.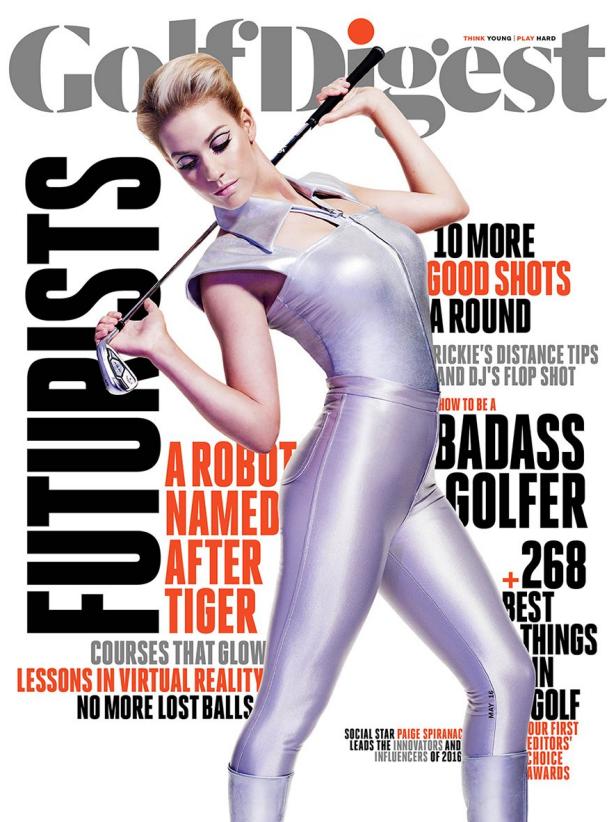 Progress at last
But this latest cover shoot shows that women's golf is finally receiving more respect and recognition.
Obviously W&G and other women's golf magazines have been creating similar covers for years and years, bit it's still great that it has been received so well.
Golf Digest also posted a really lovely video of 27-year-old Jessica and 22-year-old Nelly when they saw their magazine for the first time.
Jessica says: "This is so cute! I can't wait to give our grandparents copies of these. Our grandparents, parents, managers, everybody."
I can't imagine Lexi felt as keen to show her family her shoot...
Just the thought of her dad seeing that for the first time makes me cringe.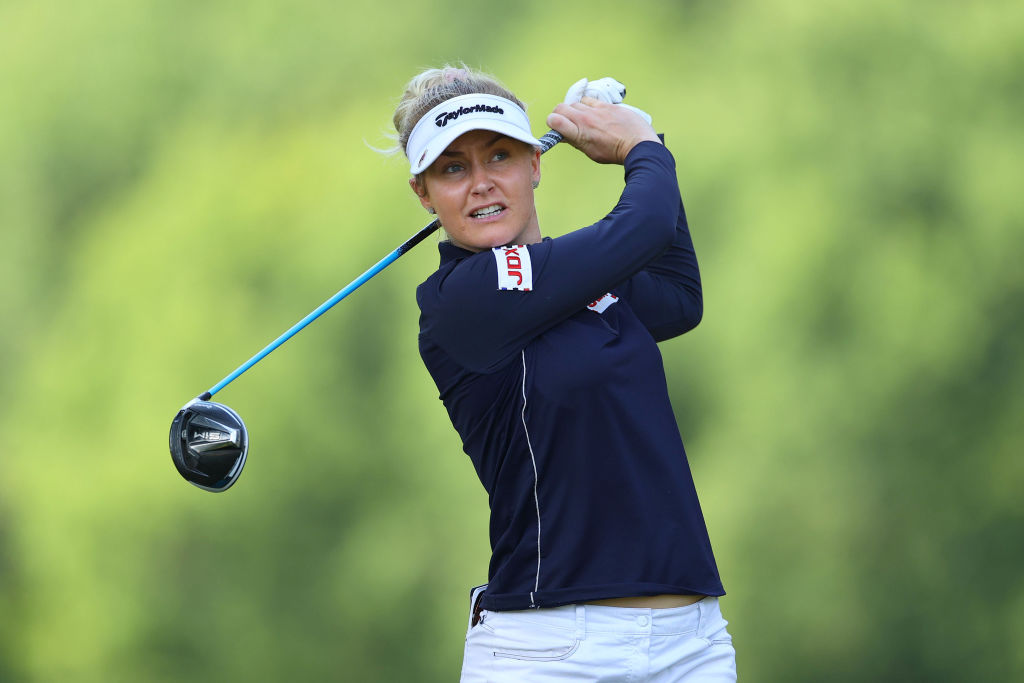 Times have changed
You'd like to think that, if a topless cover shoot were suggested in the Golf Digest virtual newsroom now, someone would put a stop to it.
Perhaps in-your-face sex sells less than it used to or perhaps people are just more conscious of producing something that's neither objectifying women or politically incorrect (lets remember even The Sun scrapped Page 3 girls in 2015).
But either way, we've got our wish, and at least most of the world are treating female golfers with the respect they deserve.
Other recent fabulous female cover stars include Hannah Green on Golf Digest AU in May, and only just this month our own Charley Hull fronting Golf Digest ME ahead of the events in Dubai and Saudi Arabia.
Perhaps best of all, Georgia Hall is also on the amazing latest cover of Golf News.
It makes me so very, very happy to see that this is becoming more normal and common place.
Let's keep putting women athletes on covers for their sporting skills, rather than for how sexy they look.
There are plenty more worthy candidates waiting for their turn.