With the postponed Masters 2020 finally upon us, Harriet Shephard looks at why Augusta is yet to host a professional women's tournament.
"I've always wanted to play that course, I'd love to one day. It's one of my favourite events of the year."
Asked if she'll be watching the Masters this week during a virtual briefing, Major-winner Georgia Hall couldn't help but wistfully stray into discussing how much she'd love to play at Augusta National.
Indeed, perhaps before even attempting to write this piece, I should have asked lots more female players if they'd like the opportunity to play the famous course.
But really, as if any of them would answer very differently?
When Augusta hosted its first women's amateur event last year, it understandably prompted many players and golf fans to ask when the female pros would have their turn. For instance, America's Alison Lee tweeted, "Sooooo when do we get to play Augusta?"
Personally, I think when it come to the courses they get to play, the coverage they receive and the respect they are shown, male and female professional golfers should be treated exactly the same. Until this happens, the women's game can't ever hope to be as strong as the men's.
If the best male golfers get to play the most famous and iconic courses in the world, why shouldn't the women?
But the good news is that gradually, all the most exclusive and male-orientated golf clubs around the world are becoming more welcoming towards women.
On top of that, Augusta has just announced that it is honouring Lee Elder, the first African-American player to compete in the Masters, with two scholarships (for one man and one woman) in his name at Paine College. As there currently isn't a women's golf programme at the college, the Georgian venue is casually paying to create one of those too...
So with this in mind, this is why I think we're very close to seeing a women's professional tournament at Augusta.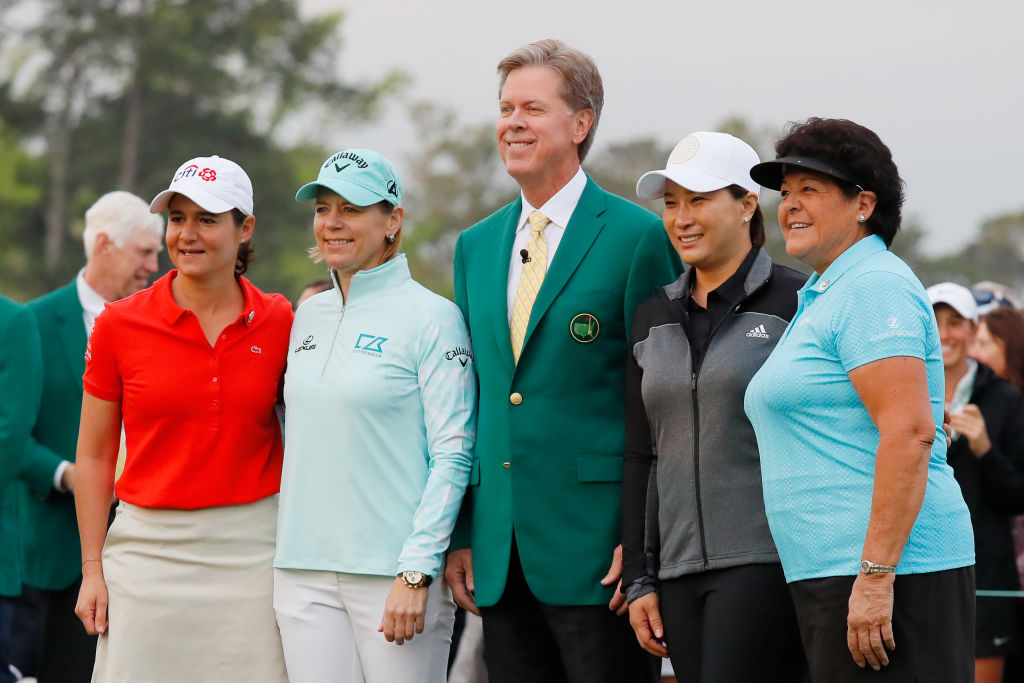 The amateur women are already in
As I mentioned earlier, Augusta National hosted its first EVER women's tournament with the inaugural Augusta National Women's Amateur (ANWA) in 2019.
Featuring a field of 72 of the best amateur female golfers in the world, it saw Rose Ladies Series winner Alice Hewson become the first English woman to ever play the course and Annika Sorenstam, Lorena Ochoa, Nancy Lopez and Se Ri Pak take the ceremonious opening tee shots.
Alice described the experience as "very, very exciting" and it was utterly brilliant to witness.
Proving the power of Augusta, it attracted better viewing figures than major tournament the ANA Inspiration that was on at the same time.
Speaking about the phenomenon of the ANWA with me ahead of the Saudi Ladies Internation, Charley Hull said: "It was amazing to watch. Because of how famous Augusta is and the fact that women haven't played there before it got more views than our major that was on at the same time. It would be great if we could play there in the future."
Then of course COVID-19 happened, and while the Masters was rescheduled for November 12 to 15, the ANWA was cancelled altogether.
Augusta needs to lead by example
After the ANWA, many assumed that an event for professional women would surely be next, but Augusta Chairman Fred Ridley was quick to dismiss this.
Insisting that an amateur tournament was more in-keeping with the amateur roots of co-founders Clifford Roberts and Bobby Jones he said: "Augusta National was founded by the greatest amateur of all time. To date, all of our grow-the-game initiatives have been focused on amateur golf."
This would make total sense to me, if it weren't for the fact that they host one of the most famous professional events in the world…
Augusta didn't allow female members until 2012, and to this day very few women have the honour of wearing one of the green jackets (former Secretary of State Condoleezza Rice is just one of three known female members).
Famously, Chairman Hootie Johnson (1998 to 2006) caused controversy in 2002 when he refused pleas from women's rights activist Martha Burk to admit women. The debacle that followed caused the Masters to lose all television sponsors for two years and protests to take place alongside the 2003 tournament.
But fast forward to 2019 and current chairman Ripley has admitted that Augusta are trying to "learn from the past".
But surely, if Augusta want to prove they are totally inclusive and trying to grow the game amongst everyone, hosting a professional women's tournament would be a very good move?
Ultimately, the R&A's Women In Golf Charter to get more girls and women playing, will only work if all golf clubs pull together and adopt a more inclusive attitude.
This needs to start at the top with the big names like Augusta.
Mike Whan is up for it
LPGA Commissioner Mike Whan has asking Augusta about when they will host an event for the Tour for years.
Speaking to Golf.com he said: "All you can do is ask and I'll keep asking. It would be great to see the best female golfers in the world walking up the 18th."
The Commissioner wasn't even riled by the fact that the amateur tournament clashed with his first major of the year.
He said: "I didn't like the conflict with my event, but most revolutions are evolutions. In my mind, the Augusta National Women's Amateur is an evolution, not a revolution. Maybe in time, it will be the revolution I want it to be."
I'm sure most will agree that when it comes to golf, change is very gradual and takes a long time.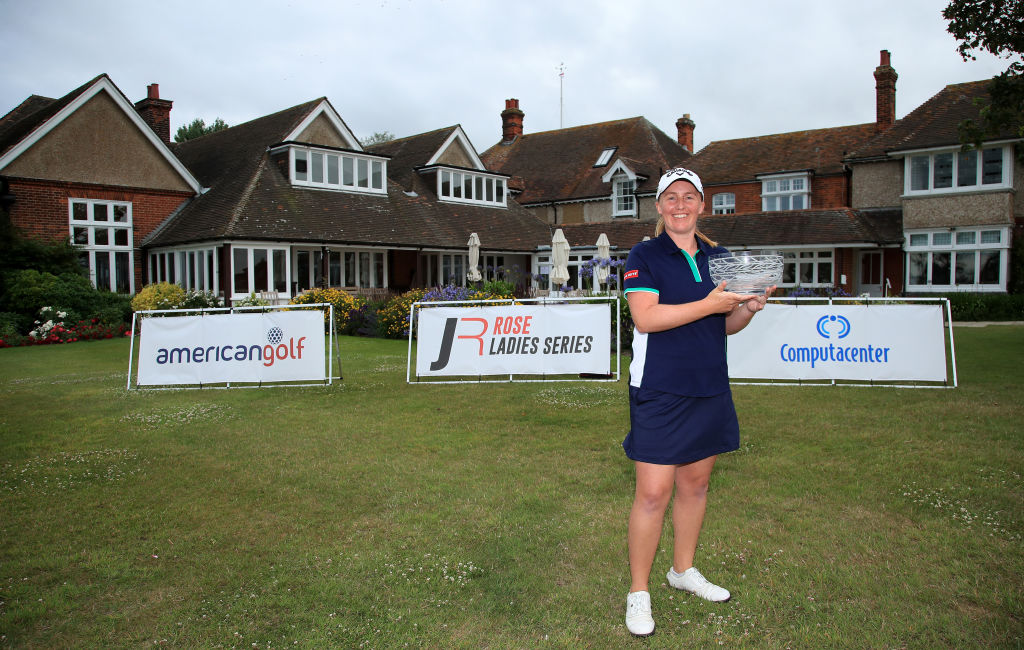 Even Muirfield has caved
Earlier this year it was announced that the next five AIG Women's Opens will take place across the bastions of the men's game: Carnoustie, Muirfield, Walton Heath, St. Andrews and Royal Porthcawl.
Getting Muirfield on the rota, who didn't welcome its first female members until last year, is a big step for women's golf. As was the fact that Royal St George's hosted its first women's professional event on the Rose Ladies Series.
In fact, even Saudia Arabia is hosting its first event for female pros this very week.
So, will Augusta feel encouraged (or pressured and shamed) into following in the footsteps of these other legendary clubs? We can only hope.
Mel Reid told me a few months ago that she has always believed the women's Tour would eventually get to experience Augusta.
"I don't think it should have taken until 2020 to get Muirfield on our rota but I'm excited it is. When I was younger I thought we were going to play Augusta - that was my mentality," she said.
"Playing on the same courses as the guys is something that I've always wanted to do. It's what most golf fans want to see," she said.
Augusta doesn't have to provide an annual fixture either. Like Muirfield they could host a one-off event such as the KPMG Women's PGA Championship.
The men and women's Tours are mixing more anyway
With mixed golf soaring in popularity and even the next two Ryder and Solheim Cups played within the same month, the idea of a women's Masters running alongside the Masters surely shouldn't be that far out of the question?
Critics might say that women's golf should simply be happy with the recent gains its made and stop asking for more.
But until we've got total equality in golf, I don't see why we should do that.
Getting women onto Augusta will give them more TV exposure and recognition, and ultimately help narrow the enormous pay gap between the male and female pros.
Speaking to me at Royal Troon this summer, Meghan Maclaren agreed that they just needed more chances to show what they can do. She said: "If we're put in front of golf fans more, then people they will start to realise we're not so different from any of their favourite male golfers."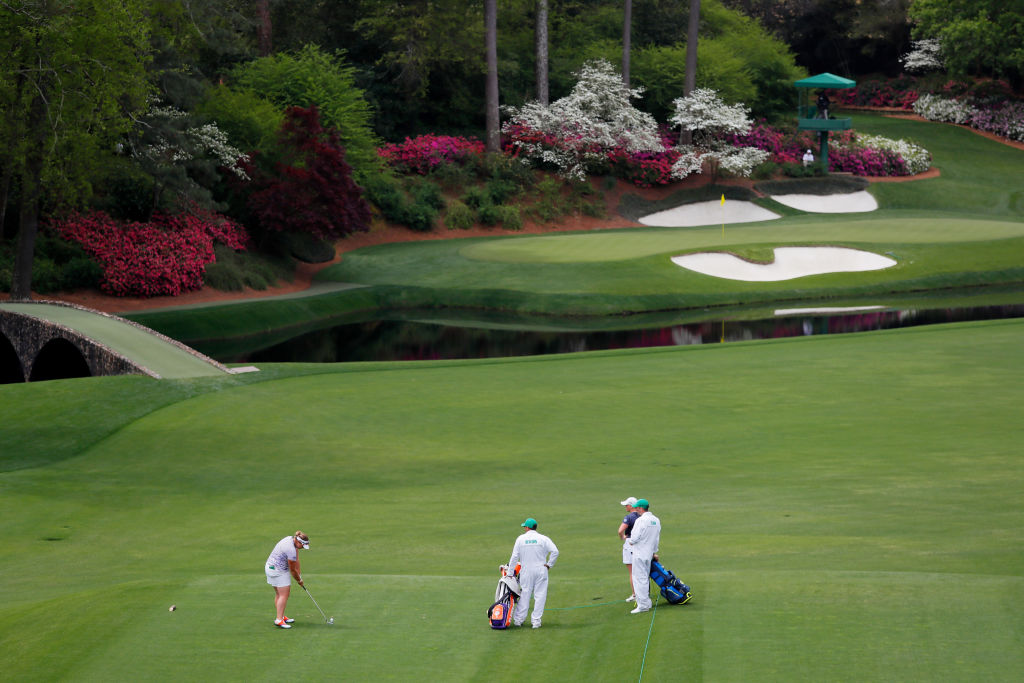 Let's keep our fingers crossed…
Like the rest of you, I'll be glued to my TV screen watching the Masters this week.
But I remain more hopeful than ever that the best female golfers in the world will also be able to experience those immaculate greens sooner than we might dare hope.
Fingers crossed that Alice Hewson won't remain the only English woman to ever play Augusta for long…
You can find our guide to watching the Masters 2020 HERE.