Harriet Shephard explores why Sophia Popov will not be able to play in the LPGA's season-ending tournament, despite winning a major just four months ago.
Sophia Popov's win at the AIG Women's Open was one of the best golfing moments of 2020.
Her fairytale rise to fame from 304th in the world rankings to major champion earned her a special place in all our hearts.
But, since then, she has weirdly made just as many headlines over the tournaments that she HASN'T been allowed to play in as she has over the ones she's won.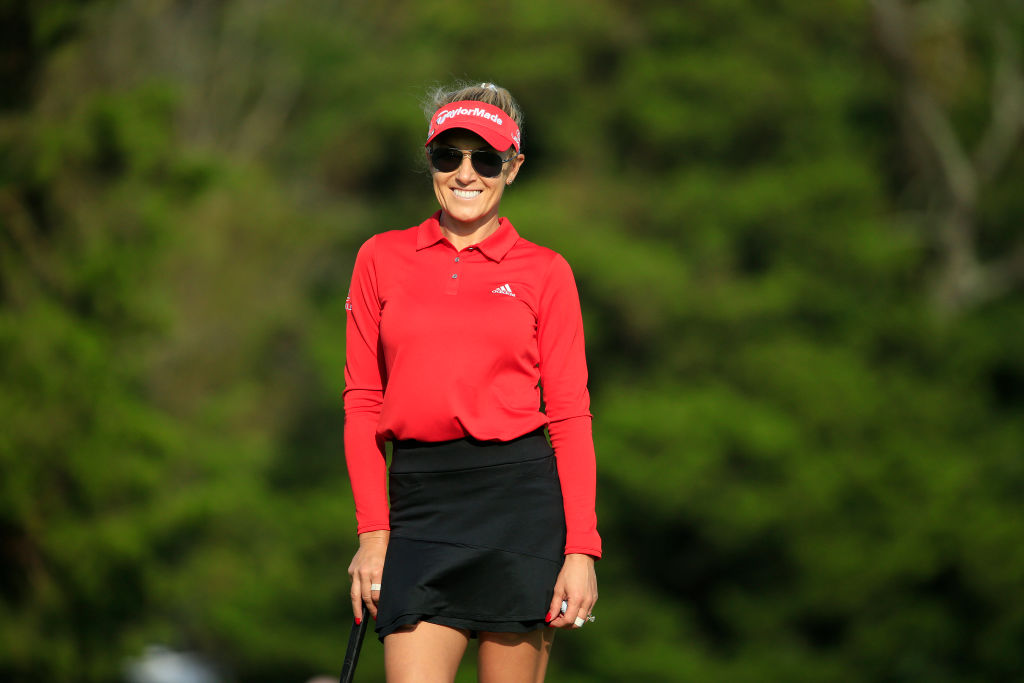 An unfair decision?
The latest controversy, which is angering a lot of people across the golf world, is that Sophia has not been given a spot at the last LPGA event of the year, the CME Group Tour Championship in Naples, Florida.
The top 72 players on the LPGA standings get to play, and as Sophia didn't technically fit this requirement (more on that later) it was hoped that she would be given one of the two sponsor exemption spots.
However, instead they have been taken by Sarah Kemp, one of CME Group's two tour ambassadors, and Natalie Gulbis, who played in eight events last year and previously said she would retire after the 2020 season. She's only only had one professional win back in 2007.
This means that despite being one of 2020's four major winners, Sophia Popov won't be able to play in the last event of 2020.
It all comes down to the fact that she won her major without LPGA status. 
A Lim Kim, who also won the U.S. Women's Open this week without an LPGA card, doesn't have a place in the field either.  
But, before we all decide to curse the LPGA and their stupid rules or blame CME for giving their exemptions to the wrong players, I've decided to examine why one of, or perhaps THE star player of 2020, keeps being refused the opportunity to play.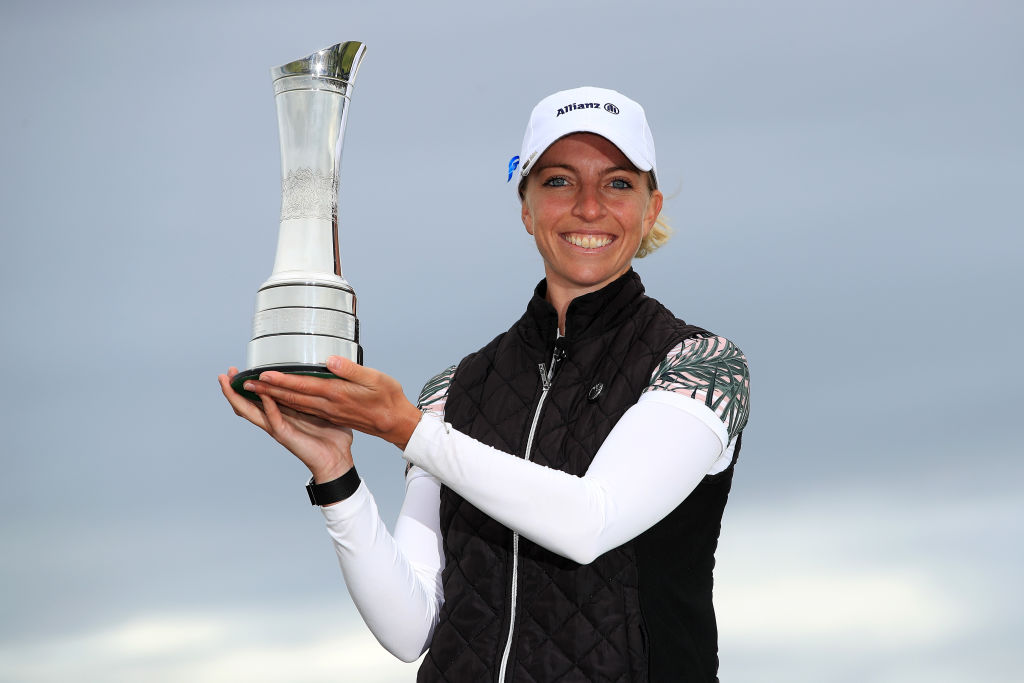 An unusual major winner
Winning the first major of 2020 with no LPGA status (she narrowly missed out on getting her card for 2020), meant that Sophia didn't receive the five-year LPGA exemption normally awarded to all major winners.
Despite being the lowest ranked player to ever win a major, she was only awarded a one-year exemption and she didn't get her winning 625 points.
This means that at 82nd in the LPGA standings, misses out on a place in the CME.
Frustratingly, if she had been able to count her points from the AIG, she would be 16th and so would easily have secured a spot this week.
This latest blow comes after the 28-year-old was excluded from the second major of the year, the ANA Inspiration. Although this was mainly due to the fact that it was originally scheduled for April and the LPGA were sticking to the original field.
But still, it's the second time she's had to miss out when many feel she shouldn't have to.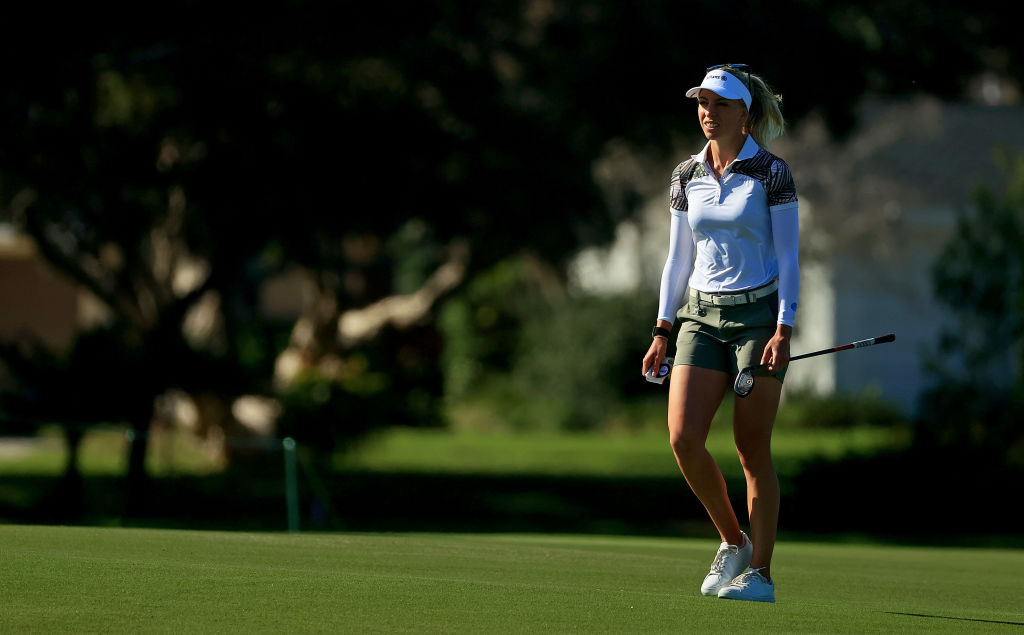 She's already earned it
In my opinion, winning a major proves that she has the ability to compete in this prestigious tournament, which offers a prize of $1.1 million to the winner.
Even more frustrating is the fact that Sophia has just moved to Naples and so she will be sat on her sofa just across town watching the CME instead of competing in it.
Speaking to Golfweek, the German-born star said: "It's a fairness thing as far as playing ability. It's not like I haven't earned it. It's like I have earned it points-wise, technically."
She also couldn't help but express her disappointment on social media.
Rules are rules, apparently
As with the ANA Inspiration controversy, many in the golf industry are calling for the LPGA to make an exception and let her play, or better still, rethink their rules all together.
As more and more players are winning without LPGA status (2019 AIG champ Hikano Shibuno was another), surely these types of issues will become more and more common.
Former Ryder Cup player Barry Lane made it clear he though the decision was very unfair.
He took to Twitter to say: "It's amazing that the LPGA do not recognise the Women's British Open Champion and not give a 2020 Major Champion an invite. Very Poor."
Who's to blame?
Terry Duffy, Chairman and Chief Executive Officer of CME Group, told Golfweek that they added the two sponsor exemptions (not unusually included at the tournament) to ensure that his two ambassadors – Cheyenne Knight and Kemp – got into the field.
After Knight qualified on her own, Duffy chose Natalie Gulbis to take the other spot.
"I've known Natalie since 2005, when I did my first event with clients," he said.
On paper, Natalie certainly seems an inferior choice compared to a major winner.
But, as these two spots are down to the sponsor's preference, it's not totally about who is the more skilled or worthy player.
I'm not saying that's correct, it's just the way it is.
Personally, I think it was the LPGA's job to accommodate the AIG Women's Open winner, not the sponsor's.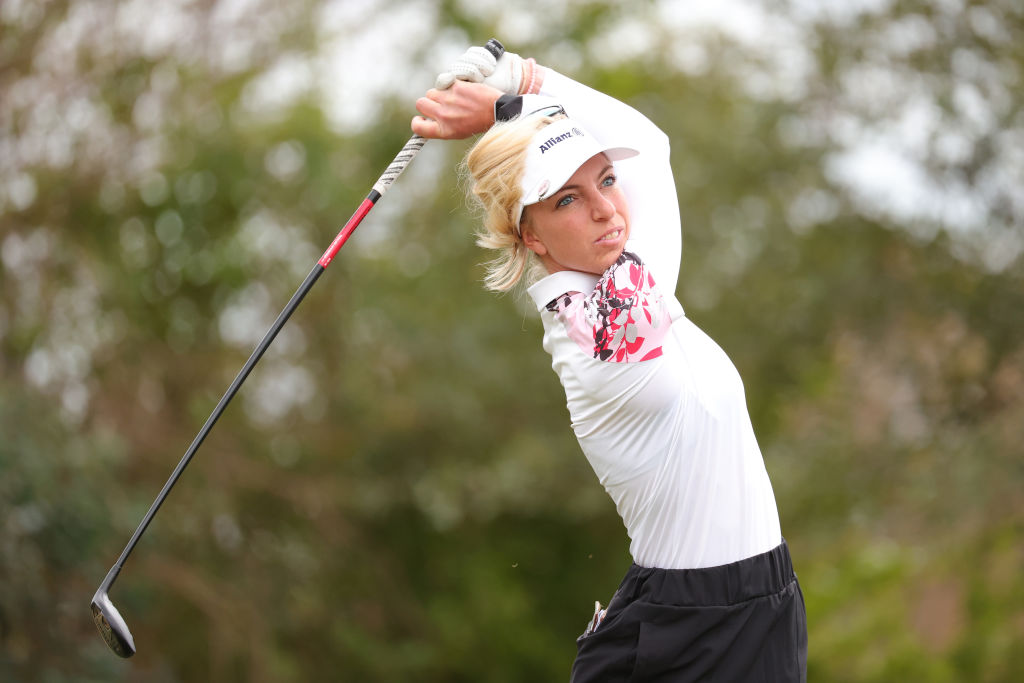 Painting women's golf in a bad light
Whatever the reason why Sophia Popov technically hasn't earnt a place to play this Thursday, it doesn't look good for women's golf.
We want the game to look inclusive and forward thinking, and show that anyone can win and compete, no matter what your previous status or who you know in high places...
Let's hope that the unusual case of Sophia Popov and others forces the LPGA to rethink their rules going into 2021.