With the LPGA embracing short shorts and collarless tops and golf brands dishing out increasingly sporty styles, Harriet Shephard thinks strict dresscodes need to become a thing of the past.
Only in golf, would a man wearing a hoodie even be considered newsworthy.
In case you missed the #hoodiegate "scandal" this weekend; England's Tyrrell Hatton spent the BMW PGA Championship wearing a variety of different adidas Golf hoodies, and this caused the internet to have a meltdown.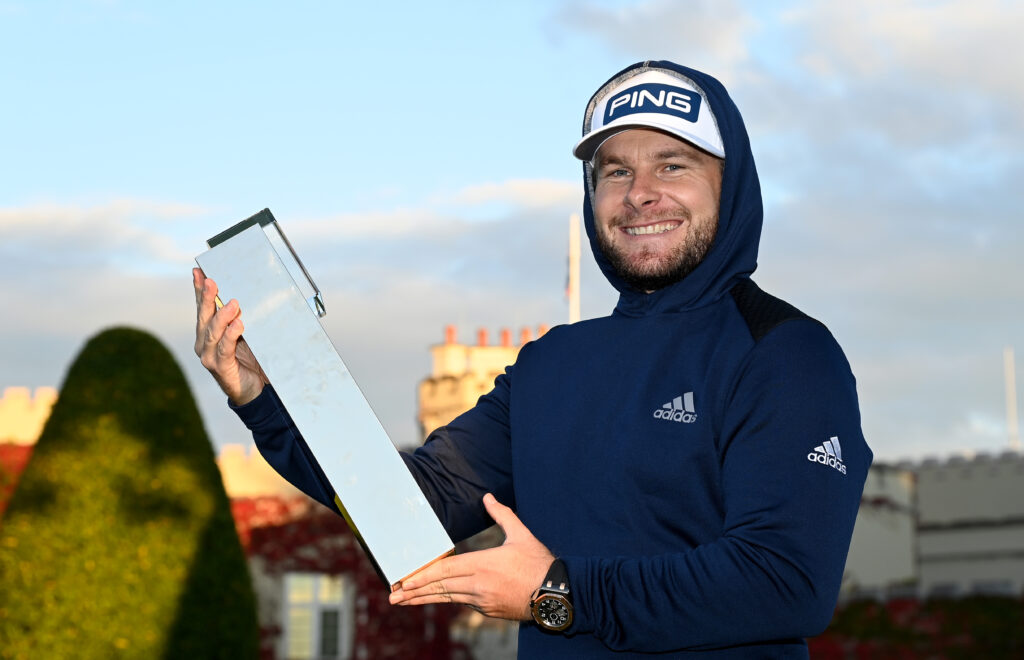 In fact, there seems to have been more talk about the style of his jumper than the fact that he won.
Let's just say the adidas Golf PR team must be feeling very pleased with themselves...
But even though many of the #hoodiegate posts and memes were very amusing, there were just as many people who genuinely seemed offended by what he was wearing and felt the need to share their outrage on social media.
Golf is still overly obsessed with dress codes, and if we're not careful I think it will start to dampen out attempts to get more young people into the game.
I love wearing my FootJoy hoodie and adidas leggings for golf, but despite both items being created by golf brands, I'm fully aware that they're frowned upon and even not allowed in many clubs.
Now, before I go on my rant below, of course I understand there are several sides to this and everyone is entitled to their opinion. I'm not saying I'm correct by any means either.
The history and traditions of golf (including the clothes) are part of what makes the sport so endearing and captivating.
Not to mention I absolutely relish the excuse to wear a skort for the first time since school PE!
I'm also aware that for many players, the sight of short shorts on the golf course will always look a bit alarming (don't get me wrong, I too think there's such thing as showing too much flesh).
But as long as people look smart and respectable (obviously I'm not talking bikinis or football shirts), I think people should be allowed to wear pretty much whatever they feel comfortable in on the golf course.
This is why…
Having a strict dress code makes golf look stuck-up and unwelcoming
Looking down on someone for wearing a hoodie or un-hemmed shorts is the opposite of being inclusive.
It's snobby, elitist and totally excluding the younger demographic who think of wearing casual, athletic clothes for sport as totally normal and nothing to be ashamed of.
I know that once it would have been unheard of to turn up to play golf without a collar, but times have changed and golf needs to as well if it doesn't want to fade out and become irrelevant.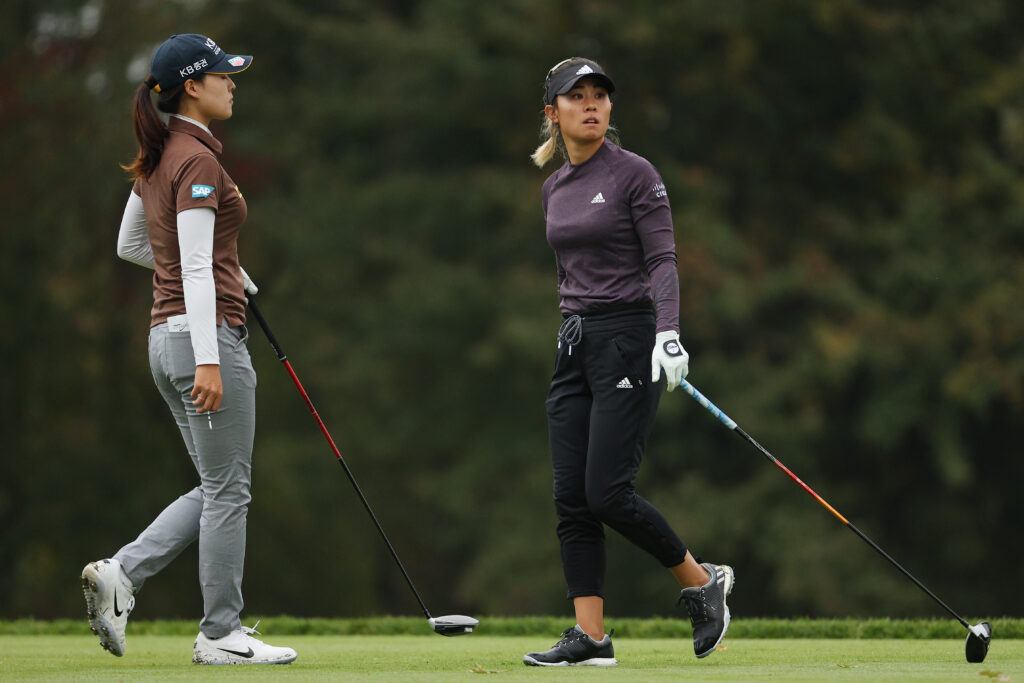 Lots of traditional golf clothes are unflattering and not Insta-friendly
I'm yet to meet a woman under 40 who likes the way she looks in a pair of traditional golf trousers.
My leggings are the only pair of long golf bottoms I've ever actually enjoyed wearing, and they're the ones that I'll be judged for wearing in some venues.
It should go without saying, but if we want more young women to take up golf, then we need to make sure they can look and feel good while they're playing.
Call us vain, but for lots of my generation, collecting photos where we look good and posting them on Instagram is pretty damn important.
We're not going to want to show off the fact that we play golf if we have to wear frumpy and unflattering trousers that we're embarrassed about.
Posting about golf on social media is a free and powerful promotional tool, and we should be encouraging it.
We call those with lots of followers 'influencers' for a reason. What we millennial's see on Instagram can subliminally affect almost everything we do.
They're also expensive...
If I'm going to spend £65+ on a piece of clothing, I want to make sure I get A LOT of wear out of it and not just exclusively on the golf course.
But some golf clothes just look too "golf" to wear for a walk, the gym or in your free time.
I think it's unreasonable to expect everyone who wants to take up the sport (and to fit in and feel accepted) to splash out on a whole new outfit that will cost a lot of money and isn't really suitable for anything else.
Young people (who are meant to be welcoming into the game) also have less money than those who are further on in life, too.
It's totally counter intuitive.
I think we should either make golf clothes more versatile (like adidas and other brands have already done) and therefore better value for money, or let people turn up to play in whatever they feel comfortable in.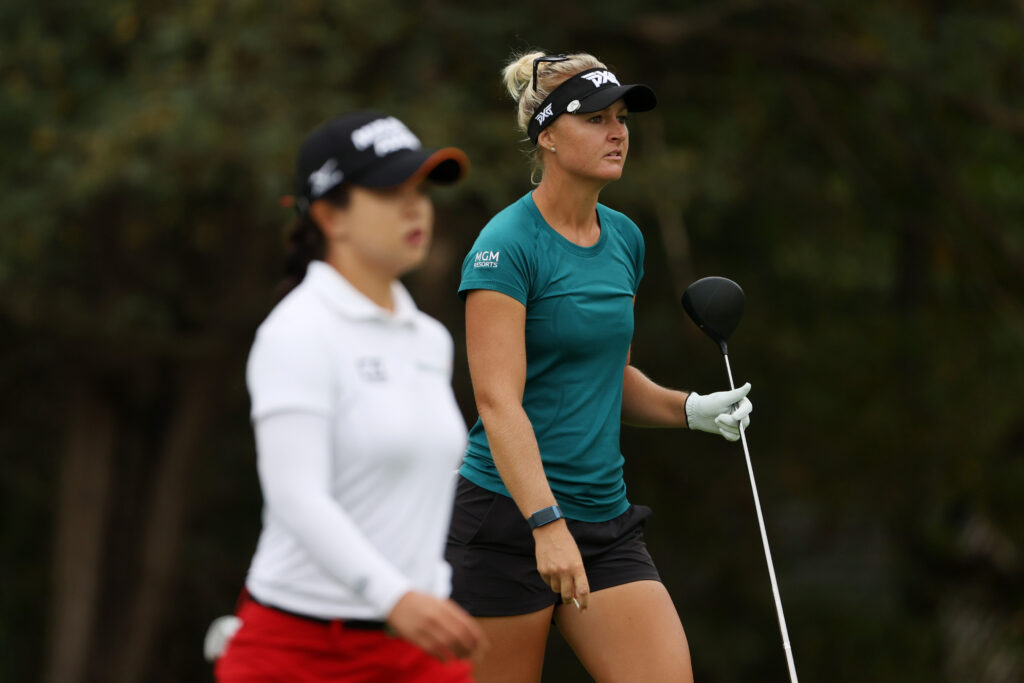 Clubs are now lagging BEHIND the professional game
If the LPGA are fine with collarless shirts, why isn't every golf club?
Surely they should be the example that we all follow?
Despite the fact that the LPGA tighten its dress code back in 2017, collarless shirts and shorts above the knee ARE allowed on the leading ladies' Tour.
The LPGA website says: "We allow sleeveless and collarless shirts to be worn during play. There is no specific length requirement on shorts or skirts. Denim, cut-offs, workout clothes are not allowed."
That's far more relaxed than it is at a lot of clubs across the country, where knees are for some reason an unacceptable sight on the golf course.
But on the plus side, I haven't seen anyone grumbling about the several players who went collarless during the KPMG.
It's a relief that Danielle Kang's cool new adidas wardrobe, including hoodies, trackie-style trousers and collarless sweaters, caused far less outrage that Tyrrell's.
Anna Nordqvist also went collarless, and I don't think anyone can accuse either her or Danielle of not looking smart.
In my mind, by dressing like that they are making golf seem MORE attractive, not damaging its reputation.
Luckily, Sky Sports presenter Sarah Stirk agrees with me…
But anyway, isn't increasing participation more important that maintaining dress code traditions?
Thankfully, the women's game is ahead of the men's when it comes to clothing.
I think women's golf wear is seeing a collarless, more stylish and athletic revolution, and it's absolutely brilliant.
Finally, people seem to be realising that getting more people playing is more important than maintaining somewhat archaic dress code policies.
Of course, we should stay smart and presentable, but we need to make it as easy as possible for EVERYONE to take up the game, not matter how much money you have or what you like to wear.
Now that collarless tops are officially good enough for the LPGA and hoodies are being promoted by the world's biggest golf brands and players, surely it can't be long before this forward-thinking attitude trickles down to even the stuffiest clubs.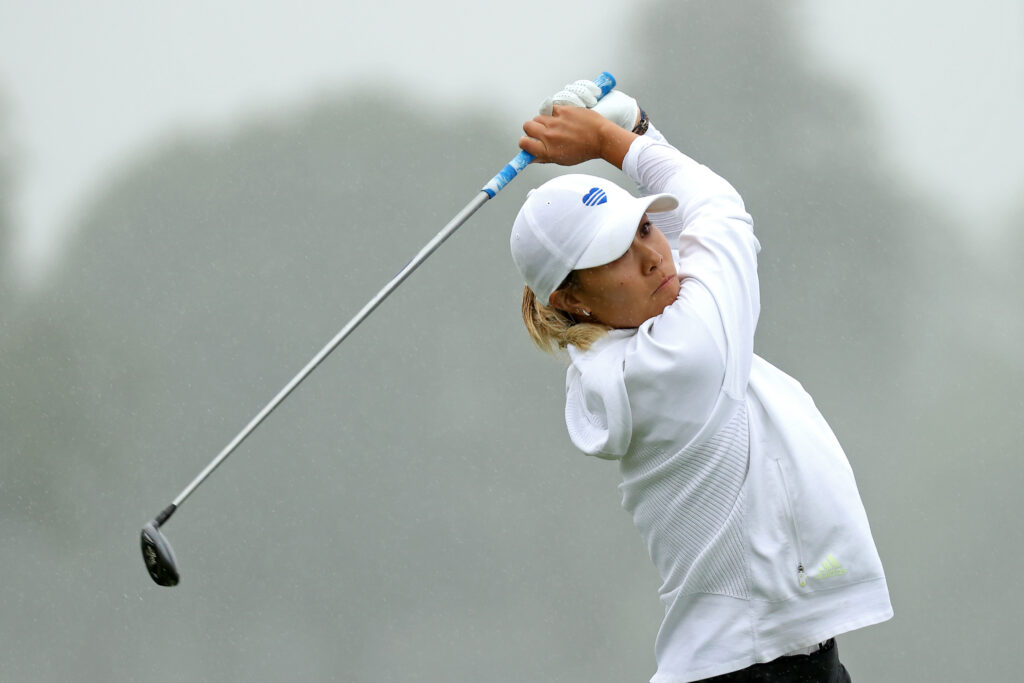 If they want to survive and grow, they have to adapt. Simple as.
Also, we're in a pandemic and the joy we get from playing golf is more vital than ever. We shouldn't be depriving anyone of that just because they're wearing the wrong top. Surely we all have more important things to grumble about anyway...
Hopefully one day wearing a hoodie on a golf course will be so normal it won't even be worth commenting on.
Now, that's the dream.