Third time's a charm for Heather MacRae as the Scot claims another WPGA Championship title.
Scotland's Heather MacRae was crowned WPGA Champion for the third year in row this week, claiming a record-equalling fourth title at Kedleston Park Golf Club.
The last two championships saw MacRae finish just one and two shots respectively clear of the field. This year though, things were different, and her latest triumph could be described as a walk in the park.
An eight-under-par total of 140 following two negotiations of the Open Championship qualifying venue on the cusp of Derby gave her a cavernous five-shot lead over runner up, Keely Chiericato.
Chiericato, who prevailed in a play-off against MacRae to win the title in 2018 and finished second last year, was the only other player in the field to break par in damp and gusty conditions.
"Just try and play one hole at a time"
Scores, hat-tricks and record-equalling, however, meant nothing to the winner. Until the race was won, that is. The 37-year-old who represents Gleneagles Hotel said:
"I tried to forget about all of that. I played a practice round yesterday and hit the ball really well.
"So I thought when I went out today not to think about my scores and just try and play one hole at a time. I just tried to hit good shots and it worked out OK.
"I didn't know what my score was approaching the final hole. I knew I was playing well and scoring well. But I didn't want to think how many under par I was because that's when you start to get nervous."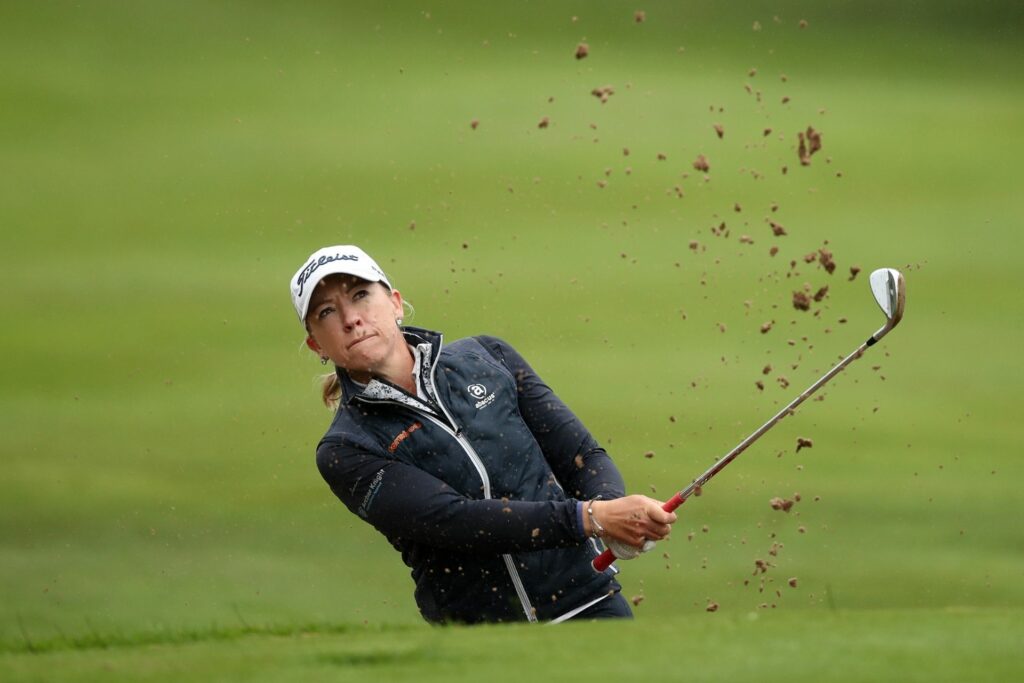 In terms of dealing with nerves and also honing her game, MacRae has been afforded several opportunities on the Ladies European Tour recently, not least competing in the Big Green Egg Open in the Netherlands prior to this tournament. She will also be looking to take that form to final qualifying for the 2021 AIG Women's Open at Carnoustie, a reward for finishing in the top three of the OCEANTEE-supported WPGA Championship.
MacRae added:
"That's a big plus. It's great The PGA has given us that opportunity to three of the ladies to get to final qualifying. And being at Carnoustie and pretty close to home, I'd love to play in the main event."
MacRae will be joined at the qualifier by Chiericato and Jessica Smart who finished tied-third, with Katie Rule on three over par but claimed the last spot on countback.