Day five of Women and Girls Golf week is dedicated to role models, with that in mind we wanted to introduce Annabel Collis, Junior Captain at Mold Golf Club
Last year we started our Junior Captain Blog with Issie Brunskill at Enfield Golf Club. It gave us a fascinating insight into the life of a Junior Captain and how important they are within the golf club. Ultimately leading by example and being a role model to the rest of the junior section.
We're excited to bring the blog back again this year and are delighted to introduce Annabel Collis who is the current Junior Captain at Mold Golf Club in North Wales.
Junior Captain Profile
Name: Annabel Collis
Club: Mold Golf Club
Age: 16 years old
Handicap: +1.2
Junior Captain: 01/01/22 – 31/12/22
Golf idols: Nelly Korda and Rory McIlroy
Golf goal: To play for Wales in the home internationals and long term to go to a U.S. university to play golf.
How did you get into golf?
When I was about five, my Dad started taking me to the driving range and I slowly progressed to having lessons with Gareth James. I joined Mold Golf Club when I was about eight years old and I had junior group lessons. Then I quickly progressed to junior competitions that happened all throughout the summer and school holidays.
What was it like for you as a young junior at Mold?
I was one of three girls all of a similar age. Older adult members gave up their time, which they still do, to take the juniors out, help us on the golf course and ultimately make us independent and confident to play. During the summer holidays, there are three to four competitions a week for juniors and two or three during other school holidays. There is a lot of opportunity to play.
Mold Golf Club is such a special place. It's the way you can walk in the golf club, and people are friendly towards the parents, siblings and everyone. I have three siblings who also all play golf and my Mum says that there is no way we would all be playing golf if it weren't for the people at the golf club.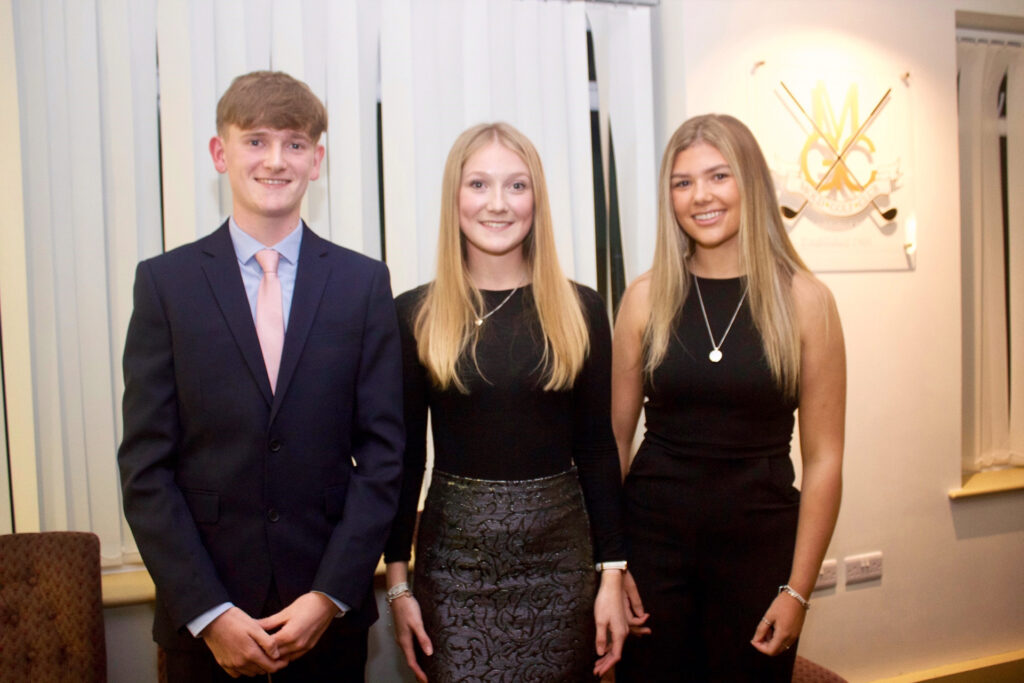 How did the Junior Captain role come about?
I definitely aspired to it. I'd seen older juniors who were much better when I was a lot younger. I really wanted to do something like that. But it never really came to my mind over the last couple of years that I would have been selected. I always assumed that other people would have had it over me.
The junior managers nominate you to the golf club. I was just sitting in the clubhouse and then a junior manager came over to me and he said, "Can I have a word?" and then he was like, we really want you to be Junior Captain.
Mum and Dad knew in advance but it was a really lovely surprise for me. My main role is be a good ambassador for the club and hope to lead by example to inspire the other junior members.
We also have a Junior President called Evie Davies. In my time at Mold we haven't had a female Junior President before.
What's the Junior section like at Mold?
It's quite big. We have about 70 juniors, of which around 14 are girls. Junior Manager Marie Moore is absolutely phenomenal at encouraging all the girls. She has really helped me to develop as a player, getting me to participate in different competitions and also been there to take me to competitions too.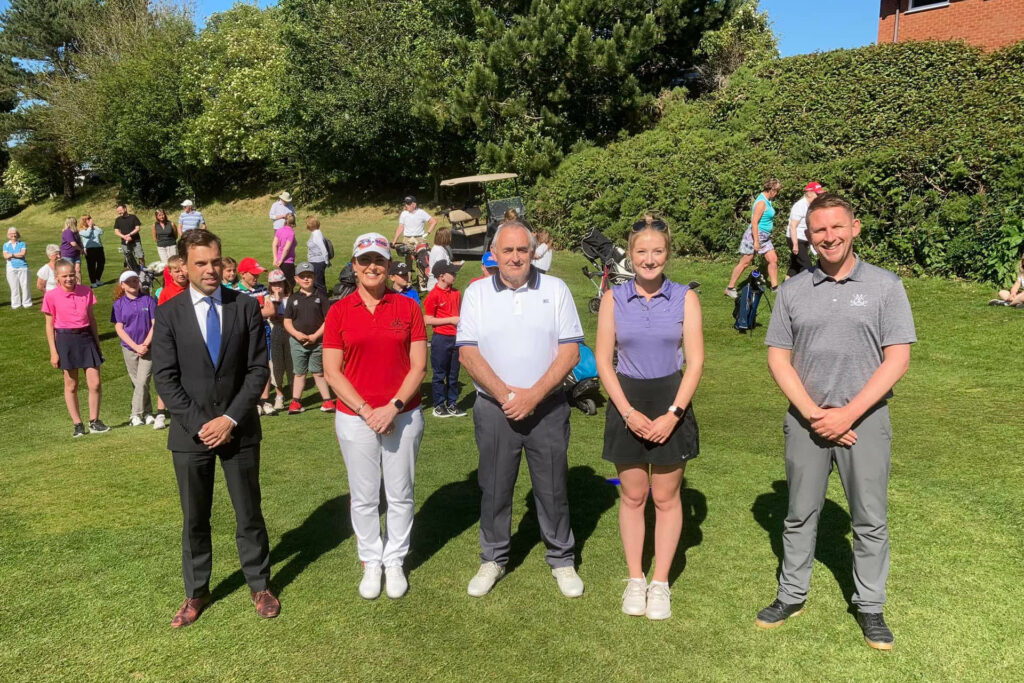 What has happened so far this year in your role as Junior Captain?
I had my Junior Captain Drive-in on 27th April. It was really good. I enjoyed it. Although there were lots of people watching on the first tee and I was dreading hitting a bad shot. I was really hoping to just hit it on the fairway. It was quite scary. We had a competition after with prizes for all the different age groups.
I was also asked to be part of the short course opening at Mold, where I played with the Captain and Lady Captain, following the official opening drive by Ken Skates, a representative from the Welsh Government.
What do you love most about golf?
I love that golf has taught me discipline. It's taught me how to have good time management. I also love the technical biomechanical side of it. Learning how elements of my body are all interlocked and they all work together. I also love the social side as well, making friends and meeting new people from all different backgrounds. And then just the competitive side. I love being in competition with people.
It must've taken a lot of time and dedication to get to +1.2?
Yes, I try and practice as much as possible. I had a little time off during my GCSEs but as soon as they were over I was back out practicing most days. It certainly paid off as I reached the Final of the Welsh Girls Championships at Rhuddlan, just losing 2&1.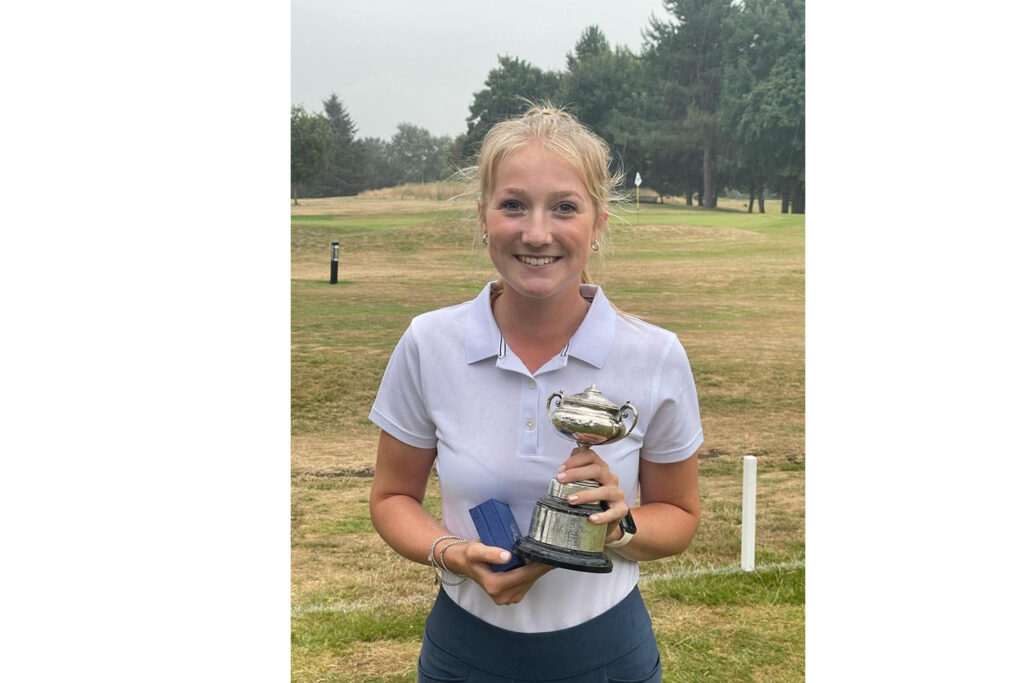 What do your school friends think of golf?
There are no girls at school who play golf. I think because they think it's boring because they know that a round can take up to four hours. My teachers talk to me about golf as a lot of them play, so it's a good talking point.
I also think that Covid has encouraged more people to play because it was one of the few activities that you could do when everything was opening back up.
With such a high dropout of teenagers in sport, what's kept you playing golf even though your school friends don't?
I just love being able to just go outside and spend hours hitting golf shots because you can be so creative with it. I love that side of it but then just meeting new people and I think because I've slowly progressed I love to see like where my game is going to go.
Also having our Junior Managers Marie and John behind me. They have always given me the next thing to aspire to try. There were times when I was younger, it was freezing cold and I didn't really want to go and play but I am glad that I did.
Next time we'll hear how Annabel's Junior Captain Day goes on 21st August and look ahead to the Autumn.