Introducing Golf Nation, an on-demand streamer of entertaining golf-lifestyle shows from five to 30 minutes long
Words by Rich Katz
Twenty years ago, Suzy Whaley became only the second woman to qualify for a PGA TOUR event.  It didn't really matter that she missed the cut at the 2003 Greater Hartford Open.
The impact was felt worldwide and still resonates today: Women can achieve at the highest levels in men's settings.
From there, Whaley's "go-for-it" state of mind helped her reach arguably greater heights.  She was elected as the first female President of the PGA of America, earned Master PGA Professional stats, named and a top- 50 coach, and praised as an on-air talent during Sirius XM Radio and ESPN broadcasts of Tour events.
Introducing Golf Nation
Nowadays, the affable Whaley is embarking on what could be her utmost body of work.  She's President of the new Golf Nation, an on-demand streamer of entertaining golf-lifestyle shows from five to 30 minutes each.  The secret sauce has viewers purchasing products featured on shows by clicking on "buy bars' in the bottom-left corner of screens.
Practicality 101, as they say, Golf Nation is effectively "Netflix Meets Home Shopping Network" for golf – and it's free for viewers.
"Golf Nation isn't geographically restricted to media rights," says Whaley, "so those who are engaged with golf and those who are curious about golf can watch our shows anytime from anywhere."
Whaley is onto something as most of us relate to everyday golf and will never, ever sniff the playing talents of Annika, Tiger, Rory, Laura Davies and similar stars. While we seek game improvement, the predominant reasons to take up golf are the social and health benefits of being with others and one with nature.
That squarely defines Golf Nation.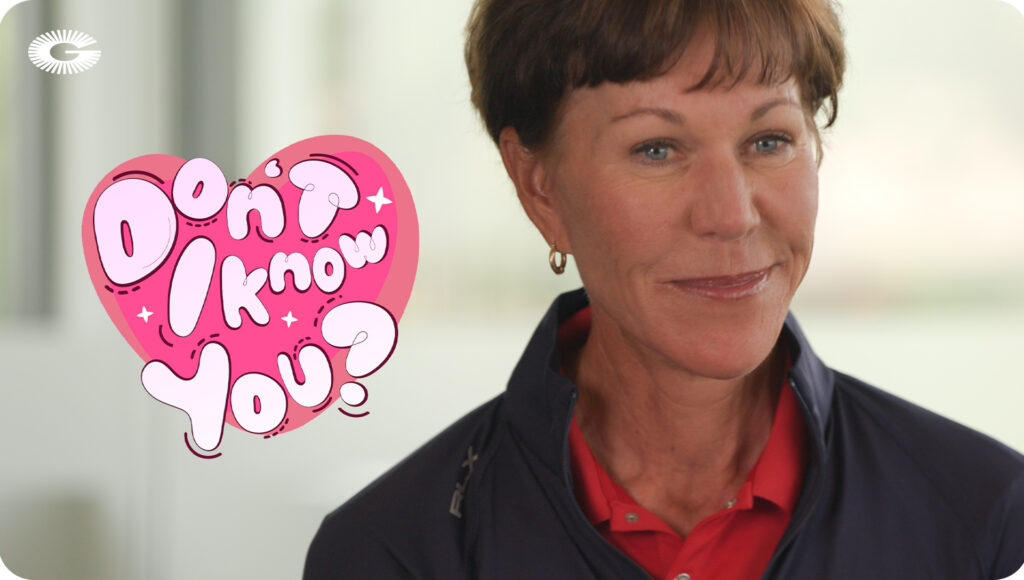 Not to be outdone, Whaley hosts a show "Don't I Know You?" based on the internationally syndicated 1980s-1990s TV hit "The Newlywed Game."  For flavour, the first episode features 2023 U.S. Ryder Cup Captain Zach and Kim Johnson.
Other popular Season 1 shows include "Ambush with David Feherty" and his hidden-camera hijinks; "Golf Unseen" that, this season, journeys in South Africa; "Tee Shots" where golfers drink, chat and take swings with famous mixologist Bill Binder; and "Watch Buy Play" highlighting the planet's hottest golf products.
Number of shows set to grow into 2024
More than 100 original shows, with multiple seasons and episodes a la Netflix, are planned for Golf Nation to air through 2024.  Production is of the highest quality as former NBC-TV producers, directors and editors comprise Golf Nation's behind-the-scenes team.  Some licensed programming dots the show line-up.
Whaley teases a soon-to-be-announced distribution deal that will make the channel's shows pre-loaded on more than 100 million devices globally.  That's right, alongside Hulu, Apple TV, Prime Video and other household names. Now, the masses watch Golf Nation shows on www.GolfNation.com, Android and, coming soon, the Golf Nation mobile app Apple TV, Android, Fire TV and Roku.
Golf brands and those associated with the sport interested in reaching golf consumers are lining up to be part of Golf Nation. After all, their desires to leverage new, tech-driven ways to educate about and sell (right then and there) products featured during shows are satisfied.
"Golf Nation focuses, not on tournament golf, but the social and cultural facets of golf and its fun lifestyle," says Whaley. "We stay in our lane, one that other outlets don't exclusively cover."
It elicits a smile to witness Whaley's trailblazing ways manifest themselves in Golf Nation and the likelihood for it to become what Golf Channel and Sky Sports aren't.  On- and off-course golf participation is growing by leaps and bounds, and Whaley yet again is a motivator for women to become the best versions of themselves.
Find out more about Golf Nation via their website here.