The second RSM European Play-off Series at Stratford-on-Avon Golf Club proves to be a huge success. Report by EDGA
The 2022 RSM European Play-off Series at Stratford-on-Avon Golf Club (September 20-22) has shown how golf can be more inclusive and benefit a wider audience, says EDGA (European Disabled Golf Association).
EDGA players, supporters and volunteers (including helpful Stratford members) joined together to raise awareness of how the sport can encourage more new golfers with a disability to take part, while helping regular golfers to succeed at different levels of competition via a strong player pathway.
In four days of tournament play, golfers from eight nations were welcomed to the event, supported for a second year by leading audit, tax and consulting firm RSM UK.
First try at golf…
Meanwhile, RSM staff trained as volunteers by EDGA earlier in the year, delivered an easy-to-start golf format called 'EDGA3' to individuals with a disability. Under the watchful eye of the EDGA Development Team, RSM volunteers ran their first session, coaching a group of clients from Stratford charity Avon Services. The accent was on fun and encouragement; RSM volunteers will run further 'first touch' events elsewhere in the UK with support from EDGA and England Golf.
Here, the newcomers picked up a starter putter and rolled the ball towards unconventional targets to boost their confidence before moving up to more traditional clubs and balls to tackle longer putts into real golf holes, with some excellent results all round.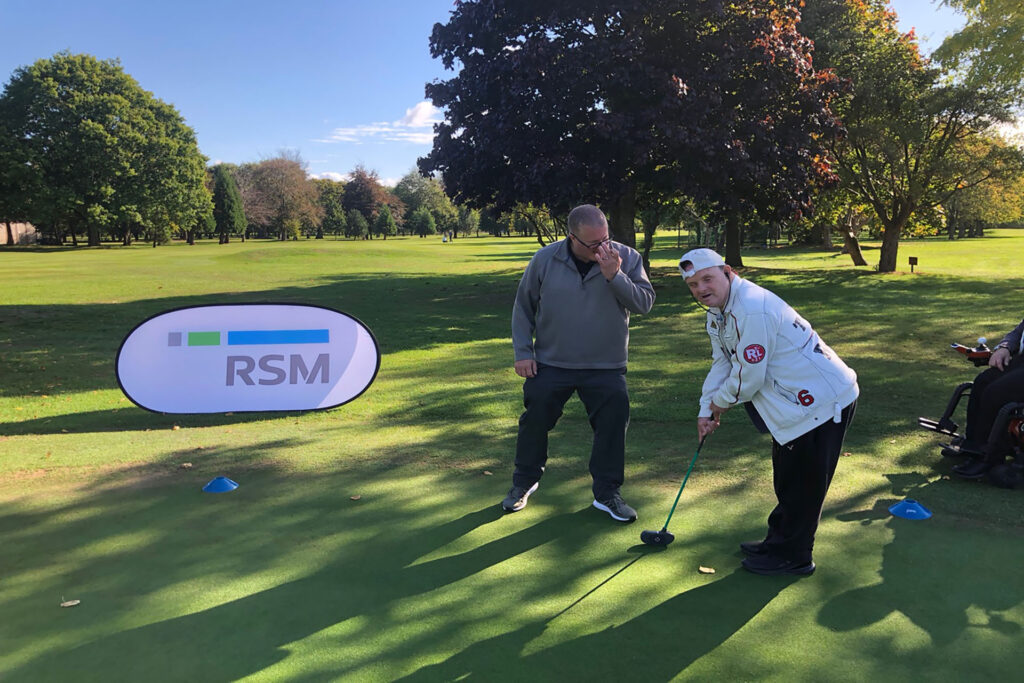 PGA professional coach Mark Taylor, Head of Development for EDGA, also took the group through golf's fundamentals, and answered questions about the golf course around them and the sport itself, helped by EDGA's Director of Development Aimi Bullock.
Mark Taylor said: "We have trained volunteers at RSM and they have responded so well; I'm delighted. The simple message is that we can give confidence to people with a disability new to golf, through encouragement, sharing humour, and good interaction between volunteer and new player. This can include first putts, learning what a birdie is, or having a full swing and hitting a real golf ball. This all creates a positive first experience that may lead to more golf in the time ahead."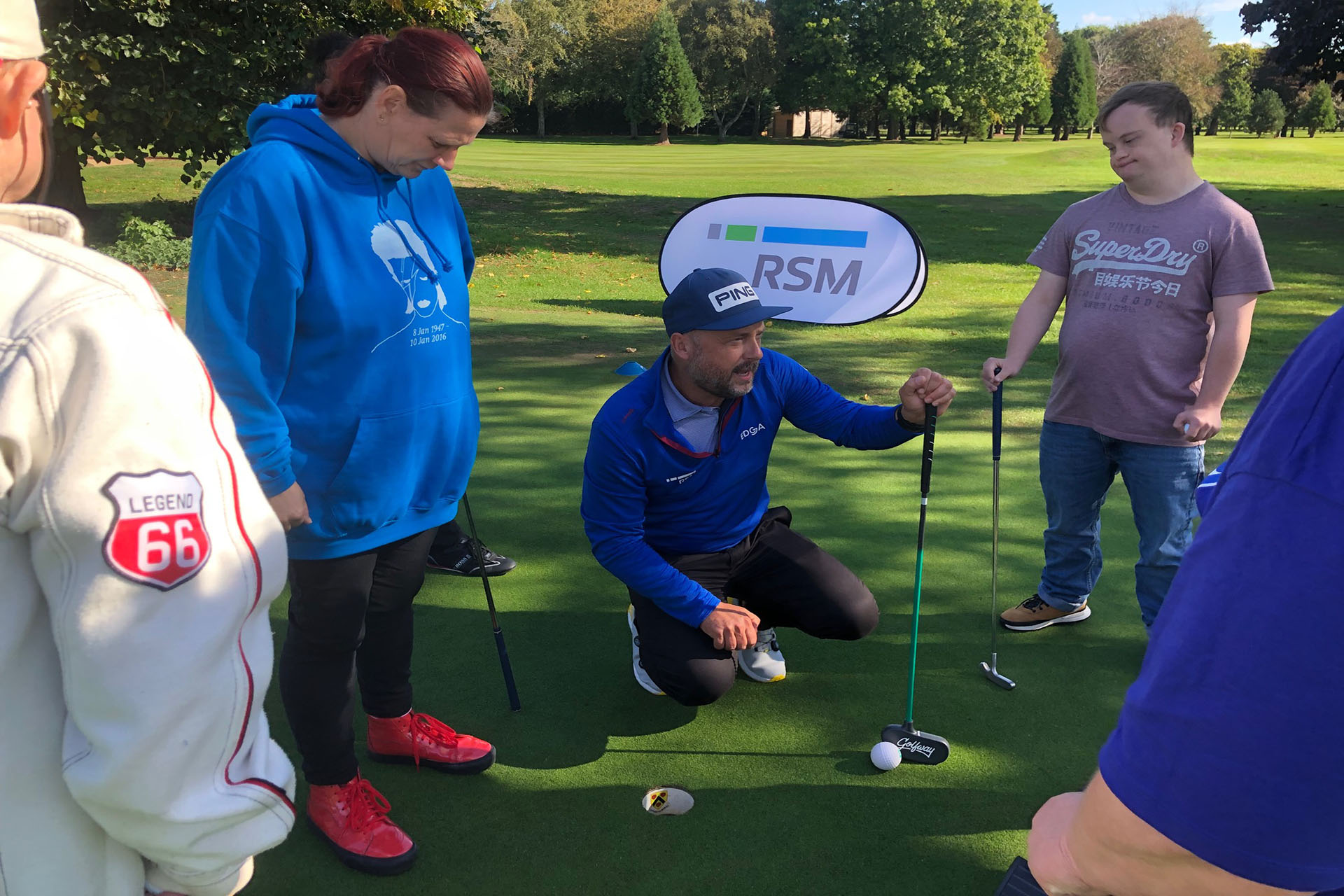 Mark added that members of the team at Avon Services say they now have the confidence to deliver some sessions themselves back at their centre, and he will keep in touch on progress. Representatives from England Golf will support Avon Services to assist any of their clients in their journey towards regular participation in golf.
Volunteer Farjad Shah swapped his day job doing auditing for RSM, for delivering golf. Farjad said: "RSM UK offers us the chance to learn a new skill through volunteering. I was nervous at first today but I soon found I could help the players to practise their very first shots. We then increased the challenge by making the target more difficult and then introduced them to the metal putter and real golf ball. To then see one of the group score a 'hole in one' on the putting green after just 90 minutes was amazing!"
… to international competition
Meanwhile, out on the course at Stratford, 16 EDGA golfers contested the RSM European Play-off Series in 'Net' and 'Stableford' matchplay championships.
The golfers had all qualified through their position in the respective World Rankings and for some players it demonstrated just how quickly new golfers can progress through the player pathway and take part in international competition.
Defending Stableford Champion Miroslav Halmo of Slovakia had been playing just over a year before winning the title in 2021, and almost repeated his triumph with a runner-up position in this year's contest.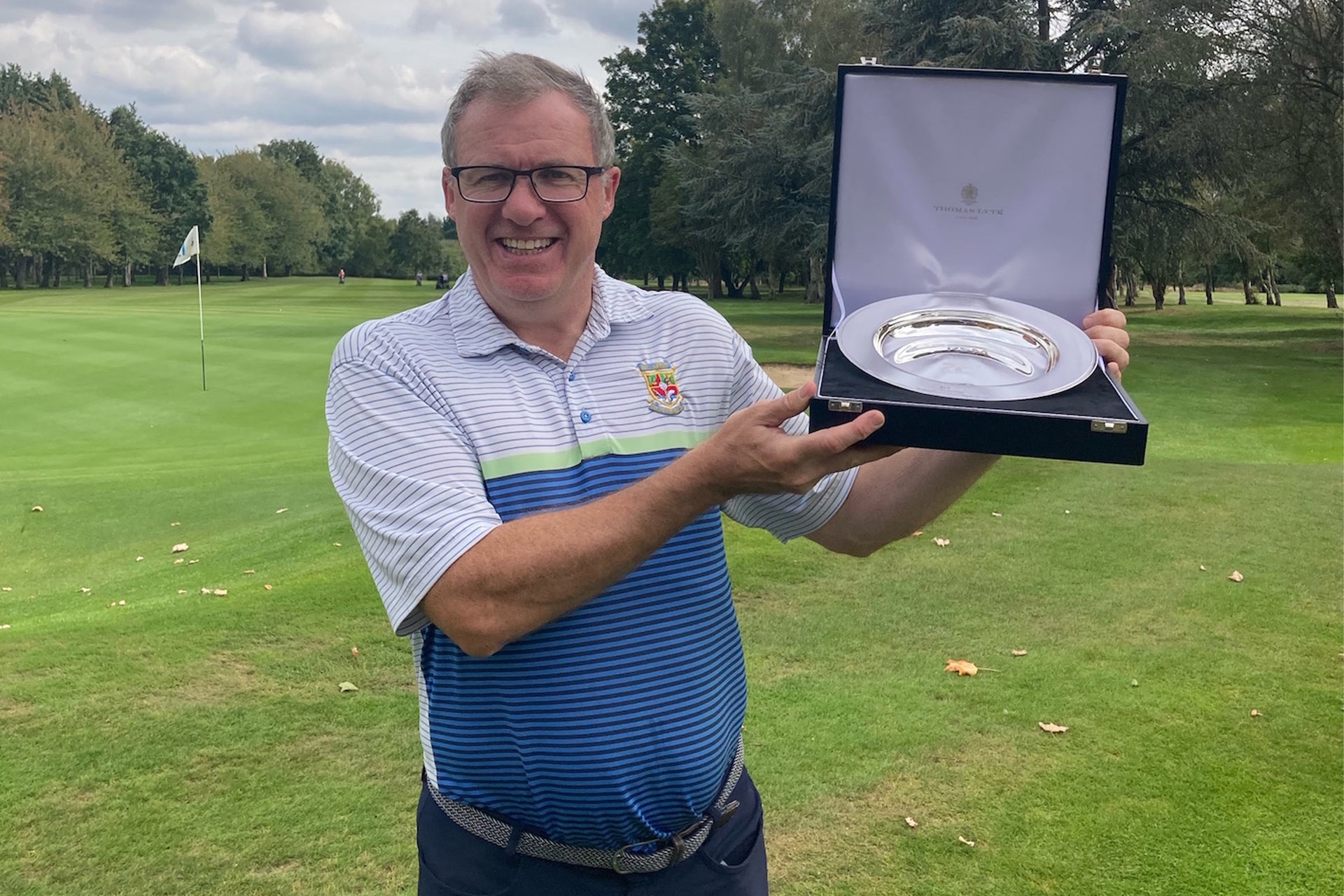 It was Ireland's Tom Doherty who won on the first extra play-off hole, after a series of highly competitive matches. Tom said later:
"It was superb to have EDGA players from many countries competing strongly but sharing their experiences. This was a privilege to represent Killarney and Ireland in this excellent international event supported by RSM."
The Netherlands' Daphne van Houten secured a brilliant final hole victory with a birdie to beat Italy's Edoardo Biagi in the Net final, 1-up. Daphne said:
"I really enjoyed it. This event is very good for Net and Stableford players as they look to improve. All the players here are delighted to help raise awareness for golfers with a disability."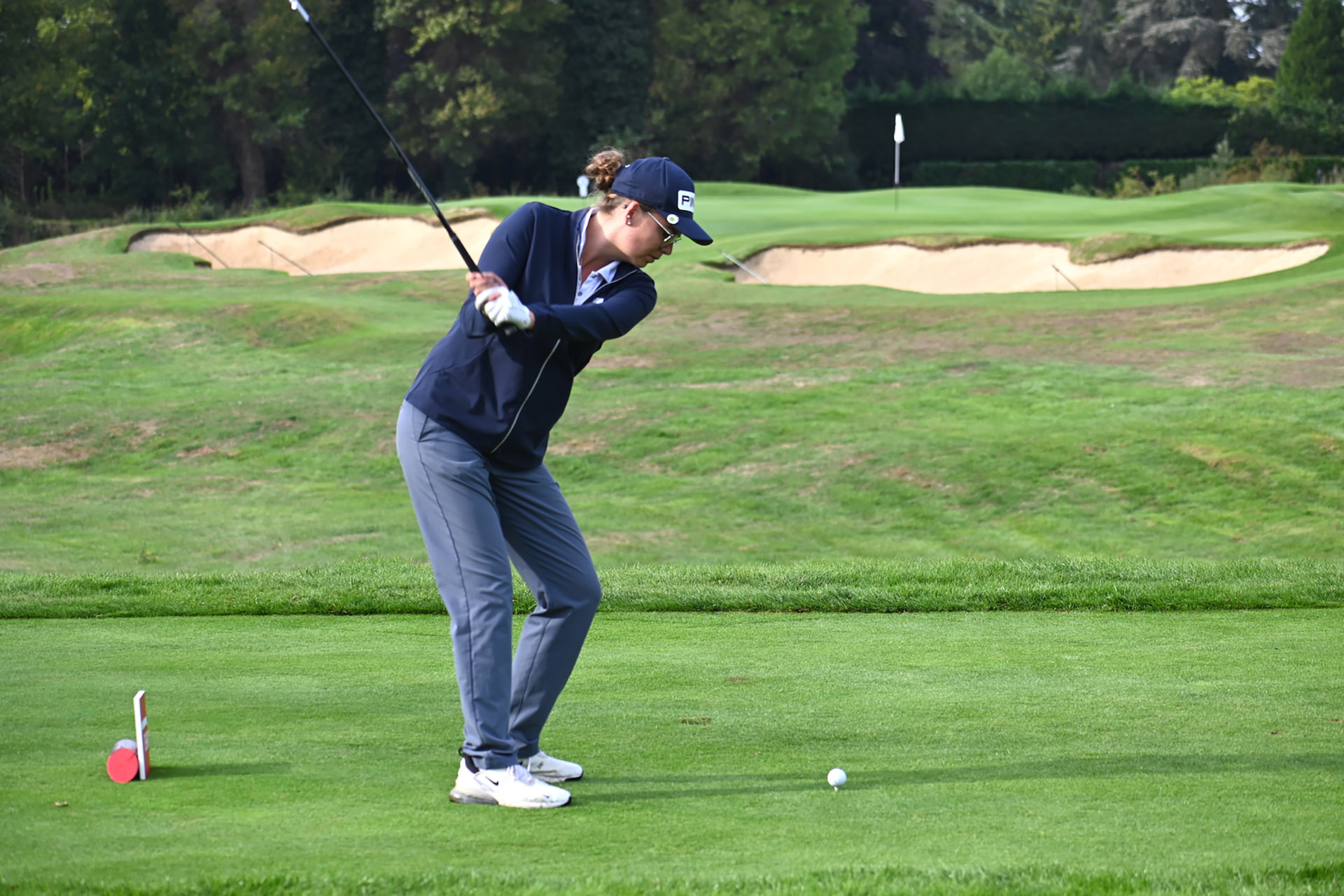 The final category of golfers on the course played in the EDGA RSM Gross Series. These players have already had the opportunity to play in four events in the UK with the final event in the series taking place in Portugal in November.
The events have prize money for the leading players and offer the opportunity for players to rise-up the World Ranking for Golfers with Disability (WR4GD), and qualify for leading events like the G4D Tour (staged by the DP World Tour and EDGA).
England's Oliver Hirst-Greenham, who has congenital hip dysplasia, showed much of his best form to win over two rounds, including a level par round of 72 on the first day, to finish one shot clear of Norfolk's Bradley Smith (a leg amputee who has worked his way into the top 10 of the WR4GD this year and played on the G4D tour).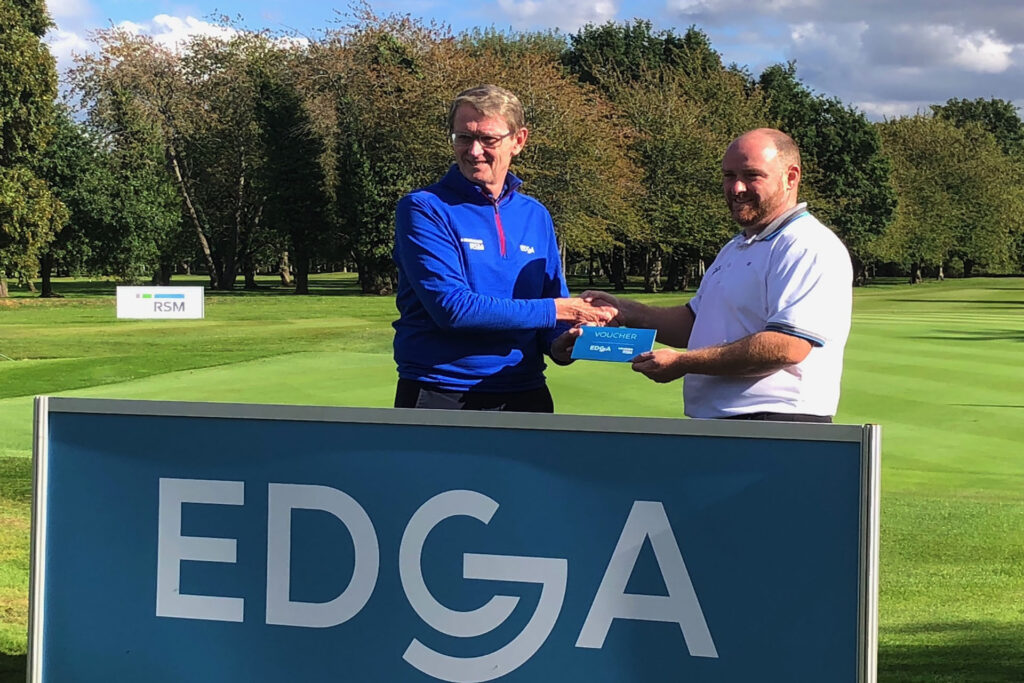 Oliver, from Morecambe, Lancashire, said:
"I'd like to thank the sponsor of the event, RSM, because all our EDGA players were so well looked after. The atmosphere was great. I made friends with one of the younger players Jacapo Luce and his parents from Italy during the practice round and we had a great time out there on the golf course. This is what golf can be all about for everyone."  
Would you like to get started on the competitor player pathway? Visit www.edgagolf.com/pathway
now!
Report written by Ben Evans at EDGA