Linda Segerstam, founder of The Intelligent Core tells us about her life in golf and how she was at the forefront of the Pilates for golf movement
Our new Members' Club Pilates sessions are being taught by Pilates for golf instructor Linda Segerstam from The Intelligent Core. Linda was at the forefront of bringing golf-specific Pilates into the industry. She has built up a great reputation for her unique expertise and is helping golfers of all abilities to harness the power of Pilates, bringing the health and physical benefits to their golf game and off the course too.
Here we find out more about how Linda got to where she is today by combining her passions for golf, Pilates and desire to help others.
Destined for the golf industry
It seems that Linda Segerstam was always destined to work in golf, having grown up in a golfing family in Finland. Her family ran a music and a golf business, two businesses that Linda and her two sisters were very much part of. "It wasn't until I was an adult that I looked back and realised that it was very unusual for three girls to grow up, playing golf, enjoying it and competing against each other and teaching others."
At 15-years-old she would help her father by taking beginners out onto the golf course and that's where her passion for coaching and helping others, especially juniors and women, stemmed from.
Linda moved to England in the 1990s and by this time was doing something completely different, fashion photography. It was by chance that she came across an advert in the Evening Standard about a job at Callaway golf. It brought back memories from her childhood as her father was the first shop to stock Callaway in Finland.
Eleven years passed at Callaway where Linda built up a good reputation within the industry and still remains in contact with a lot of people that she worked with there. A fact that she believes held her in good stead when she changed career path.
Becoming a Pilates instructor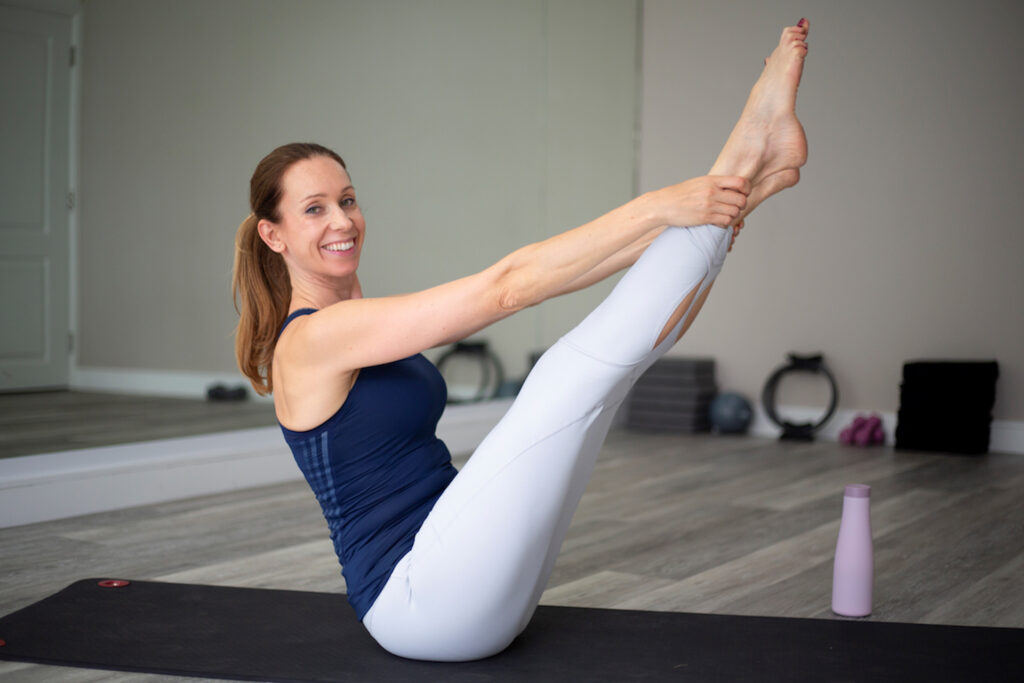 Linda had started learning about Pilates in her late 20s but it was not until 2014 when she was working at the Financial Times that she decided to go through the whole process of becoming a Pilates instructor. At the same time, Body Control, who are the biggest teaching organisation for Pilates in Europe, had been looking to invest and start a Pilates for golf programme for their instructors. A meeting with one of the founding directors lead to Linda helping to develop their Pilates for golf programme and at the same time training to become a Pilates instructor.
In Linda's first year as an instructor she was as a consultant for Body Control as well as working with Swiss company, PAR Skincare, who were a sponsor on the European Senior Tour. It was the role with PAR Skincare that saw Linda come back into the golf industry.
Pilates for golf
About 18 months after qualifying, Linda decided to go all in with her plan to bring Pilates into golf. She spoke to her contacts at various golf organisations and she was met with some resistance as "this was something we tried in the 90s and it didn't work".
Luckily because of her network of contacts, people were willing to listen to Linda and take her ideas seriously. Her passion and knowledge for why Pilates was good for golf was evident. So, after initial knock backs, suddenly people started to get interested in it. She did many presentations at golf clubs and attended lunches where she talked about Pilates for golf.
This led Linda into working with the Bucks County Ladies Golf Association (BCLGA) county team for a few seasons and presenting at golf shows for the retail chain, American Golf.
Showcasing Pilates to the golf industry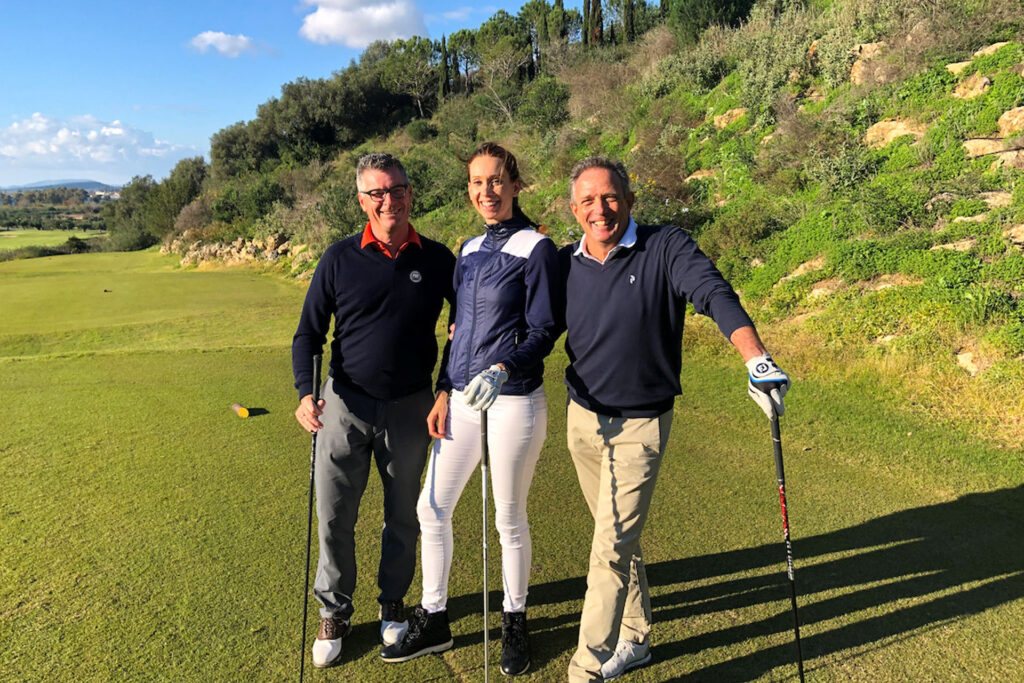 A big break came when she presented at the PGA Show in Orlando in 2018, the biggest golf trade show event in the world where around 44,000 PGA Professionals attend.
The same year, the PGAs of Europe (now the Confederation of Professional Golf) invited her to their annual summit in Greece. This was an eye-opening experience for Linda, as she got to speak to a lot of influential people (men) who were in charge of country golf associations. Even in such a male dominated environment she was able to lead a group through the Pilates for golf exercises and push the agenda on the benefits that a programme like this would have to create a hub feel at golf clubs – something that is more evident at American golf clubs.
Reimaging her business
Fast forward to March 16, 2020, "I literally lost all my business overnight". After the pandemic hit, Linda had to change her business. Along with her colleague, she moved all her classes online and luckily for them both, the business thrived as everyone moved to online programmes. The online component is still very much part of the business and a reason why Women & Golf believe that this is an important component of our Members' area of the website.
Linda sums up where she is currently:
"I am in a good place with an amazing network of family and colleagues supporting me and the business. We have a couple of projects in place for next year, including golf & Pilates travel together with a former European Open winner."
Why do we need Pilates that is specific to golf and what can we learn from Linda and The Intelligent Core? We'll be discussing in Part two of our feature with Pilates for golf instructor and volunteer golf coach Linda Segerstam.
Find out more about joining the Women & Golf Members' Club and accessing Linda's weekly Pilates sessions (all pre-recorded and can be done in your own time)