We speak to Enhanced CEO James Cripps about why golf is such an important business networking tool and how the company is introducing more women to the game of golf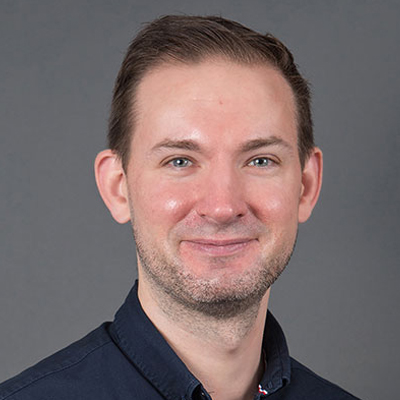 Enhanced is a leading I.T. Support and Software Solutions company based in Poole, Dorset. A Microsoft Gold Partner, founded over 25 years ago.
Enhanced are supporting our latest Women & Golf Business Networking event in June. We spoke to Enhanced CEO James Cripps about how he got into golf, how he uses it for networking and why he believes it should be a networking tool for everyone.
When did you start playing golf?
I started playing golf, about 15 years ago. It started as more of a social activity to play with family and friends, and then developed into a networking and business tool.
What primarily attracted me to golf was that it is a challenging and technical sport, which drives you to strive for continual improvement.
Golf is one of those sports where it can either be the most frustrating or the most rewarding game that you can play. You can have one day where you just can't seem to do anything right, can't hole any putts and can't hit any fairways. Then, the next day, everything comes together.
As a business tool, it works well because it creates a more relaxed environment and atmosphere to build contacts. It's a great way to develop relationships away from the busy day-to-day. Some of the best partnerships are started this way.
Does anyone else play golf in your family?
The initial introduction to golf for me was from my Dad, who has played golf for many years. I didn't take up golf until my mid-20s, as when I was younger, golf was less accessible than it is now. There didn't seem to be a pathway for junior golfers and I viewed it as an elitist game.
It's great to see that that trend has changed, the game has grown a lot and it's now more accessible.
Do you attend golf days and network using golf?
I do go to golf days. I also have suppliers and customers that I will play regularly with on a more informal basis. It's a good way to develop those relationships.
One of our most effective sources of leads at Enhanced is through referrals. Playing golf is another way to expand our referral network and build on our existing partnerships.
As you can see the benefits of using golf to network, how have you encouraged the women at Enhanced to take that step into golf?
After the first Women & Golf Business Networking event last year, it highlighted the lack of women on the golf course. Every golf event that we've attended in the past, either myself or others at Enhanced have felt it was still very male-dominated.
As a business, we were keen to encourage staff to explore this as an opportunity. As I've already said, a lot of our lead generation comes from referrals and distribution and golf is a great way to get out there and meet local business owners.
We have actively encouraged staff to take part in golf and other sports. We are keen to promote the health and social benefits that come from being more active. Enhanced runs several wellbeing initiatives, we see it as an important employer responsibility to encourage our staff to stay active, and golf certainly ties into that.
As a business Enhanced has always been keen for women to take part in equal measure, be that on the golf course or in the boardroom.
Sponsoring the Women & Golf Business Networking event in June seemed like a natural step to help generate awareness and empower female business leaders to get involved.
The Women & Golf Business Networking in association with Enhanced Technology will take place on Tuesday June 14 - find out more here.