As the Costa del Sol prepares for its first Solheim Cup we spoke to Ana Berbel Rendon at La Hacienda Alcaidesa Links Golf.
Ana Berbel Rendon is the Commercial and Marketing Director at La Hacienda Alcaidesa Links Golf Resort. She is also one of the 100 Solheim Cup Ambassadors in Spain.
We spoke to her about her career in golf and her passion for her job. She also gives us an insight into how more women are working in the golf industry in the area.
Plus she talks about how the region is feeling ahead of this year's Solheim Cup.
What other jobs did you have before you got into golf and how did you get into the industry?
I have worked in a number of sales departments at hotels in Spain. My first job was in 2003 in the Costa del Sol, working for the Princess hotel chain in the booking and groups department, and my last hotel role was as sales manager at Elba Costa Ballena, a position I held for four years. At Elba, I was really focused on sales in sport, especially golf, and that is where I discovered my passion for the industry.
After several years working in hotels, I moved to Alcaidesa Golf as director of sales at the end of 2011. I found that this was a really exciting project, because there were many things to develop in terms of sales in the resort. I will always be grateful to the owners and the general manager for giving me this wonderful opportunity.
What were your thoughts on golf before you started working in the industry? And what do you think of the game now?
My interest in golf really started with the 1997 Ryder Cup, which was held at Valderrama. I was a student in Jerez and some people from the golf industry came into the university to talk about the event and nobody knew anything about it. It was at that moment that I started to pay more attention to golf and the opportunities that the game offers in the hotel, sales and tourism sectors, and I haven't looked back since. I'm now really passionate about the sport and would recommend it to anybody.
How did you end up in your current as director of sales and marketing at La Hacienda Links Golf Resort?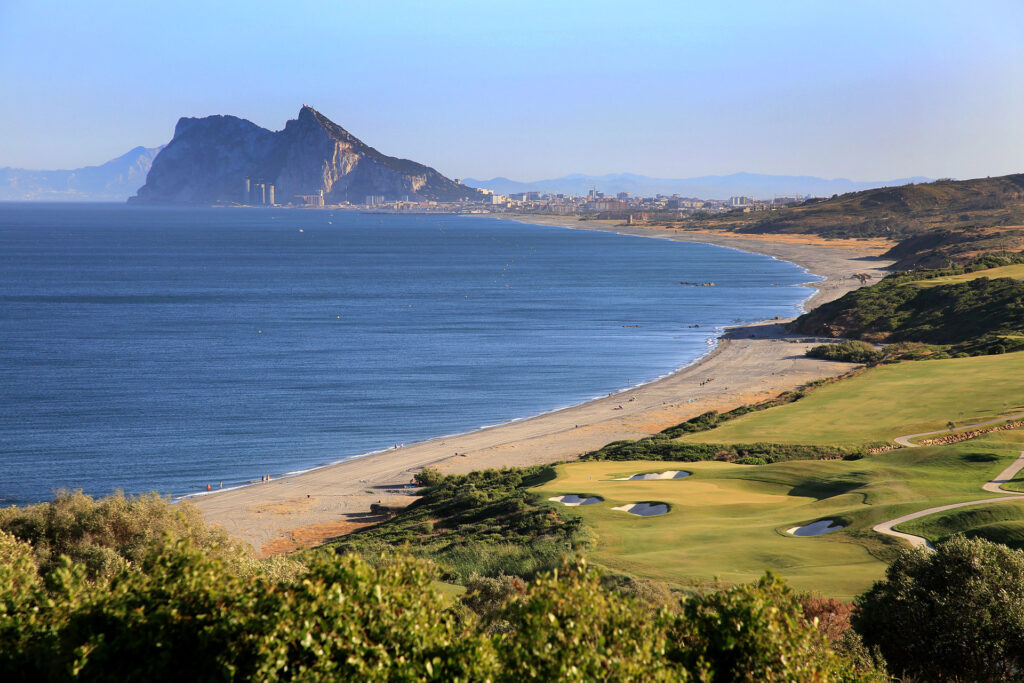 After eight years working as director of sales at Alcaidesa Golf, Millenium Hospitality acquired Alcaidesa Golf at the end of 2019, and that started a really exciting period both for the company and my career.
Millenium Hospitality began to develop one of the biggest golf resorts in Spain and Europe with the renovation of the new Links golf course and all the updated facilities at the resort, and the investment has continued with the construction of a five-star hotel with Villas that will open in 2024 and will be managed by Fairmont.
All the work at the resort has meant many changes to my role and position in the company and has also given me one of the most exciting challenges in my career. The job for us is to reposition La Hacienda Links as an exclusive golf resort and one of the best in Spain and Europe.
At the moment, we are involved in a process of rebranding and retargeting and it is a project that I am relishing. I find it really satisfying when you are building something completely new, and you see positive results and how all your goals are being achieved. I am very grateful to the company for the trust they have shown in me and supplying the resources to develop the project in terms of sales and marketing, and also to all my colleagues. We have an amazing team at La Hacienda and we are all united in working towards the overall goal of the transformation of the resort.
What do you like in particular about your job?
The best feeling is when all the goals that you have earmarked are being achieved. I get a great sense of satisfaction when you receive reservations and confirmations and then, when customers visit the resort, they are satisfied with the experience we offer at La Hacienda and the expectations of our facilities have been fulfilled. I think that is the best feeling that you can have any sales job.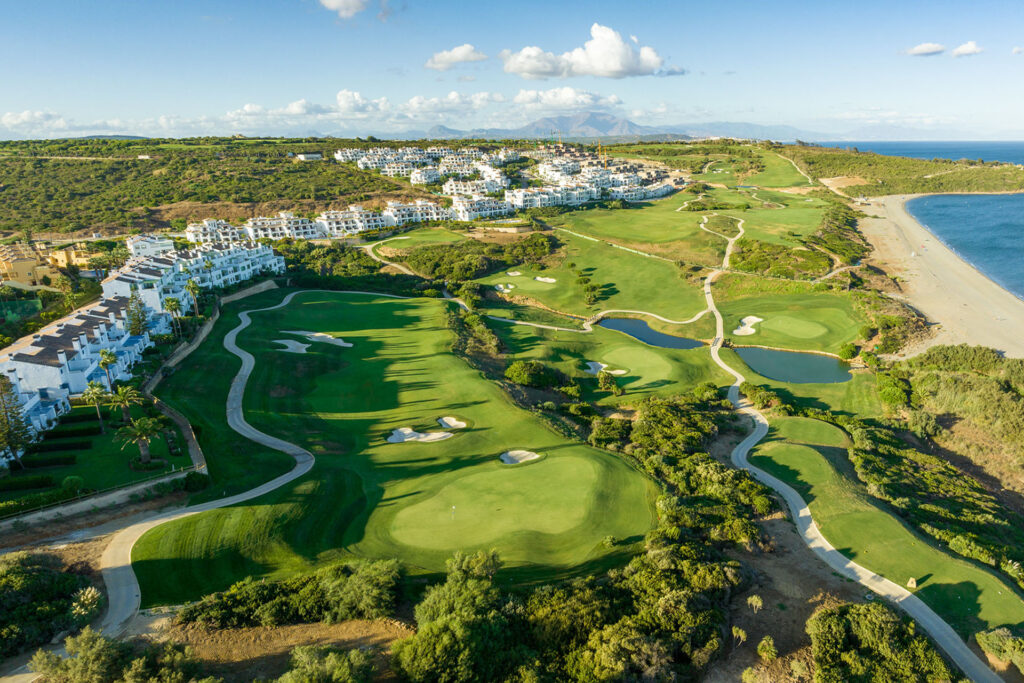 Are there many women that work in the golf industry in the Costa del Sol? If not, why do you think that is and how do you think the situation can be changed in the future?
I must say there is a fantastic group of really experienced women working in the Costa del Sol, and that number is growing all the time. I admire the talent and experience that many of them have, and the next step now is for these great professionals to be given greater visibility in the industry.
However, I think there is still a long way to go and a lot of work to do in terms of equality in the golf industry in Spain, but it makes me very happy to see this new generation of women working in the game, and I am so proud of the job that we are doing all together in order to have a bigger presence in the industry.
The Costa del Sol will host the biggest team competition in women's golf in September when the Solheim Cup is played at Finca Cortesin. As a resort in the region, how much are you looking forward to the event and what sort of impact do you think it will have on the number of women and girls playing golf in the Costa del Sol?
The Solheim Cup is going to have a big impact on the Costa del Sol, both before and after it takes place. It is one of the biggest female sporting events in the world and it is the first time that it is being held in Spain, which is really big news.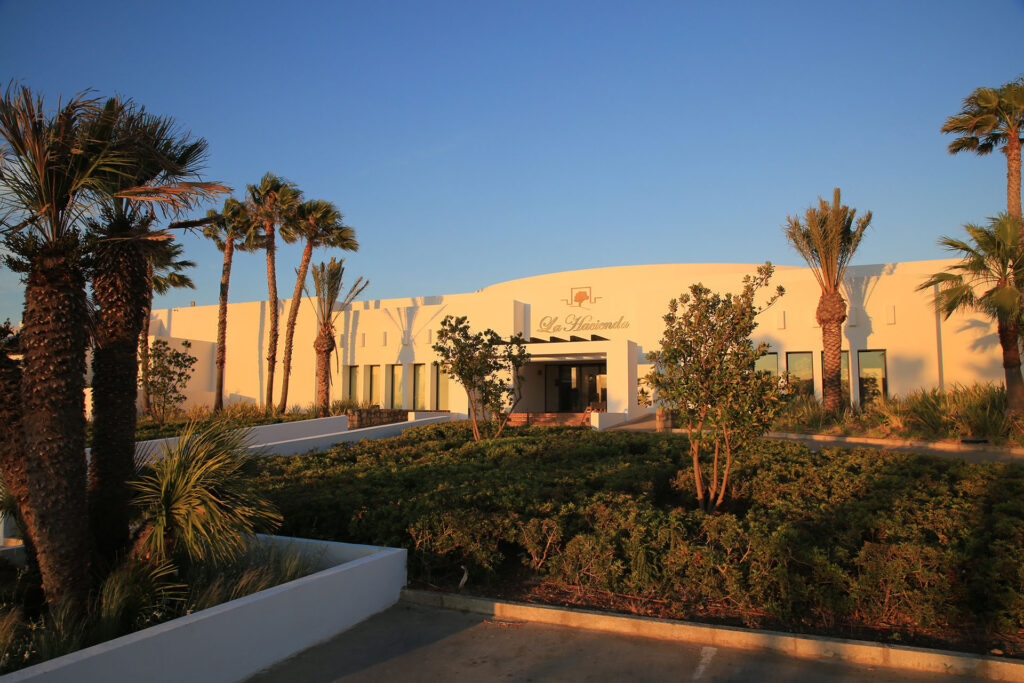 I am also very lucky because I was chosen in 2020 as one of 100 Solheim Cup ambassadors in Spain and I have the responsibility of promoting and raising awareness for the event. I think women's golf has become more and more popular in the last few years. The number of people playing is increasing and the recent creation of Women's Golf Day is helping a lot to promote the game to women.
I'm not sure that many people in the Costa del Sol realise what a big thing it is for the region to host the Solheim Cup, but I'm quite sure that there is going to be a golf boom in the number of new female players after the event has taken place.
What advice would you offer to encourage other women who don't play golf to come into the industry?
I would recommend the sport 100 per cent, both as a player and as a career. One of the beauties of the game is that it is healthy for the body and for the mind. Golf is a strategy sport and a challenge with yourself, and you are not competing with anyone else, just with your own limitations.
The great thing about the game is that it takes place in a natural environment and when you're playing, you have to be fully focused which makes you forget about everything else. There are a lot more opportunities for women working in golf now than when I started and more and more women are being attracted to the industry.
This is a trend that I'm eager and hopeful will continue, and I would recommend any woman thinking about a career in the game to give it a go.
About La Hacienda Hotel Golf Links Resort
La Hacienda is a rebrand from Alcaidesa Golf and will include both of the existing 18-hole golf courses, Links (which has been redesigned as part of the project) and Heathland, as well as the luxury hotel complex by Millenium Hospitality, after it acquired a piece of land on the beachfront in 2019, close to Sotogrande.
La Hacienda is set to become the Millennium's flagship property, a unique project in southern Europe, which will perfectly complement its existing portfolio of emblematic assets.
The multi-million euro investment includes the redesign of the Links Alcaidesa golf course by Kurtis Bowman, a new five-star Fairmont luxury hotel with 153 rooms and 51 branded residences, new clubhouse and dining facilities, new halfway house, beach club and real estate – all launching between 2022 and 2024 to transform the site into a luxury 36-hole golf resort.
The original Links Alcaidesa course inaugurated in 1992 and was designed by Peter Alliss and Clive Clark. Alcaidesa Heathland was designed by the renowned former Ryder Cup player, Dave Thomas. Both are 18-hole, par-72 layouts.
Located in the Cadiz municipality of San Roque in southern Spain, near Sotogrande.
To find out more information about La Hacienda Hotel Golf Links Resort please visit the website here.