GolfGarb.co.uk are here to give us an update on their Pop-Up Shops as we head into event season!
Hot off the heels of our super successful New Season Reveal Event at The Bristol Golf Club, we are back on the road with our next events in Churston, Knowle and the Isle of Wight.
Providing the perfect opportunity to meet the team, gain invaluable advice on the best golf styles and brands for you, try lots on and create your next golf outfit, or even find something really different from our sample sale pieces. Why not bring your friends and make a day of it!
If you're located in the West or South Wales, you may well find GolfGarb's pop-up shops somewhere near you in the coming months. You'll find the full list of pop-up shop locations here and if you can't make it, have no fear, we can be found in a number of Pro Shops across the region too.
If you live further afield and would love to see GolfGarb in your area the great news is we're looking to expand our reach but need your help to do so. You can find out more here or contact us by email [email protected] to request more information and discuss potential opportunities.
New Season Reveal at The Bristol Golf Club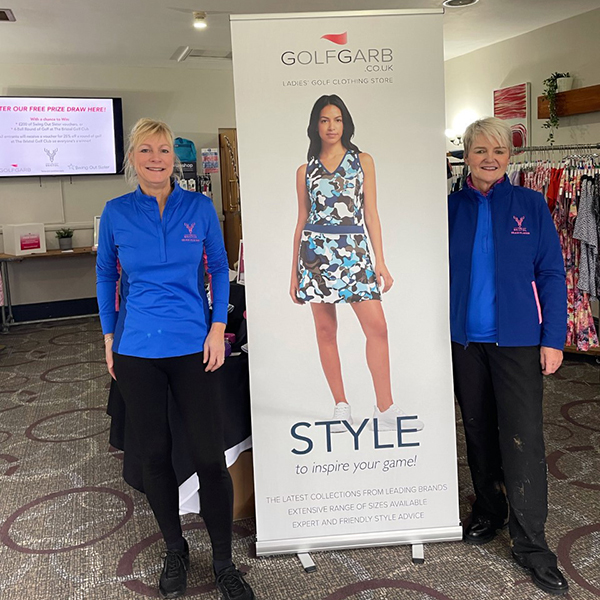 We're really excited to meet lots of enthusiastic golfers in the coming months who make the women's golf scene so fantastic, and would like to say a huge thank you to everyone we met and everyone involved in our New Season Reveal Event at The Bristol Golf Club. It was an inspiring three days.
The Bristol was a wonderful venue with stunning views across to Wales (on the better weather days!) with a warm welcome for all. We helped golfers style new and existing outfits, go bold and embrace new colours and prints, and demystify sizing dilemmas to find their perfect fit.
Our mission at GolfGarb is to find the perfect clothes for everyone's individual styles and needs so they feel great as they play. We're also proud to have helped raise over £2,300 for nominated charities through our pop-up shops and events.
We hope to see you soon!
Visit GolfGarb.co.uk for more information.