Industry experts offer leadership skills to girl golfers in Golf Foundation's National Girls Leadership programme
Recently Women & Golf's, Kim Wild, who is also a Trustee of the Golf Foundation in the UK, took part in one of four online conference sessions as part of the Golf Foundation's 2021 National Girls Leadership Programme. A programme designed to empower girl golfers as leaders, as they look ahead to possible careers in golf and becoming future leaders in golf, sport, or in wider life.
A diverse blend of the golf industry's most dynamic voices helped to inspire and support the enthusiastic group of 23 young delegates. Inci Mehmet, Ladies European Tour player and Sky Sports Golf analyst, Nicola Bennett, Assistant PGA Professional and LET Access player, and Fame Tate, owner of Stanedge Golf Club, fronted the series of presentations along with other leading industry figures.
Online Leadership Conference programme
In session one, Golf Foundation team members Stacey Mitchell and Alice Lowe presented a challenging and imaginative session on four connected topics: team-building, leadership, visualisation and a positive growth mindset.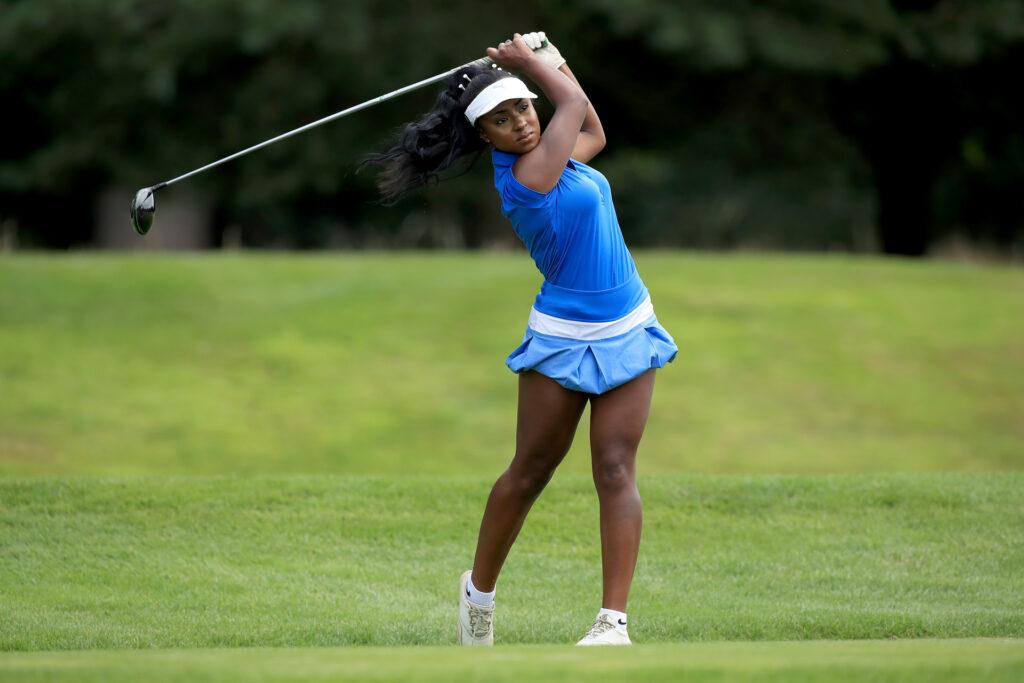 In session two, a strong range of guest speakers spoke with delegates about recent developments in and around the golf industry and the media, including careers, and also the specific theme of inspiring others through leadership. Speakers included Women & Golf's Kim Wild, Nicola Bennett (PGA Trainee Professional, tournament player and friend of the Golf Foundation), Lauren Spray (Women and Girls in Golf Manager, England Golf), Simon Hubbard (Head of The PGA's Training Programme), Fame Tate (a PGA Professional and Owner of Stanedge Golf Club), Chloe Rogers and Matthew Johnson (both from Acushnet, a key supporter of the Golf Foundation), Sophie Bulpitt (Deputy Course Manager at The Berkshire) and Jim Croxton (CEO of the British and International Golf Greenkeepers' Association).
Session three was a tailored presentation with Inci Mehmet, where she gave all the delegates a clear insight into how to get the most out of yourself in golf but also in your wider life as a whole. Mehmet talked about the value of role models, revealing her own was Tiger Woods, before giving a series of great pointers, before answering thoughtful questions from the girls.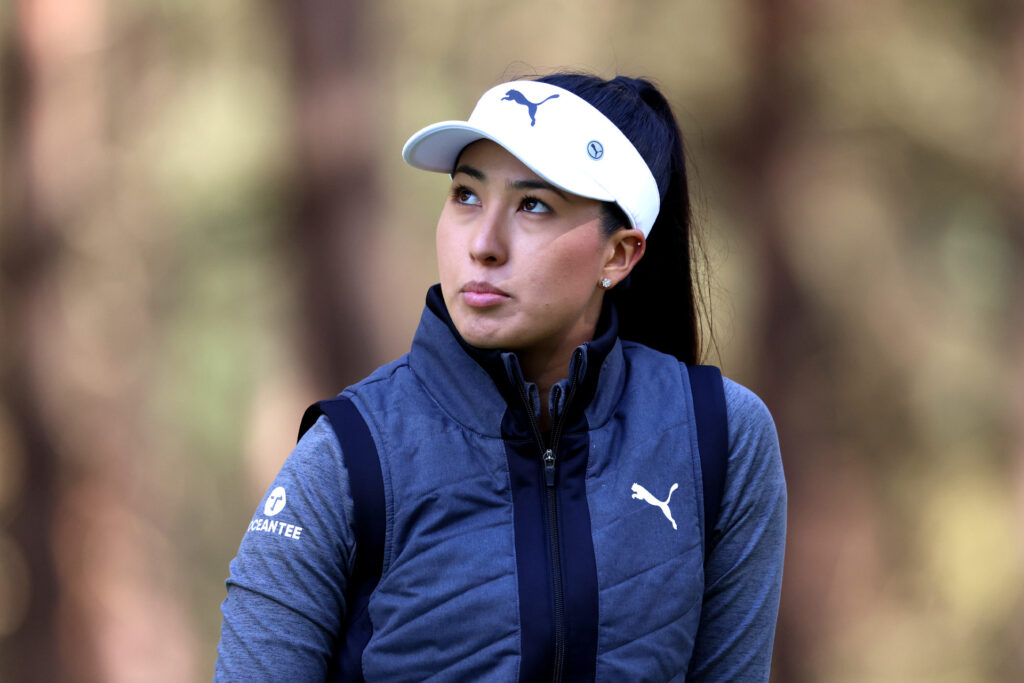 The final session focused on personal development and career themes, learning from special guest Michael Herd of recruitment experts Colt Mackenzie McNair, who led a thought-provoking session around planning, personal brand and CVs. Herd's clear, practical and inspiring advice was exactly what the Golf Foundation team was looking for as the charity seeks to provide genuine leadership insights and benefits to the girls taking part.
Positive feedback for the sessions
Ellie Perks, 16, from Hagley Golf Club, is one of the delegates who has enjoyed the programme. Ellie said:
"It was great to take part in the sessions with the other girls, and I think we all enjoyed learning and sharing new ideas, while the speakers gave us the confidence to believe we can one day be a leader in either women's golf or in other area's of work.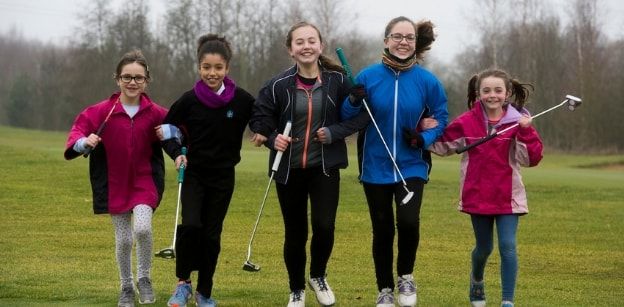 Hermione Paul, aged 17, from Stonelees Golf Centre, said:
"This programme has taught me so much and I love the opportunities and doors it has opened up for me.
"I would recommend this to as many people as possible as I feel I have found myself, who I want to be, and had an amazing time in doing so! They have been fun and interactive workshops and I'm so glad to have been a part of them. Thank you so much!"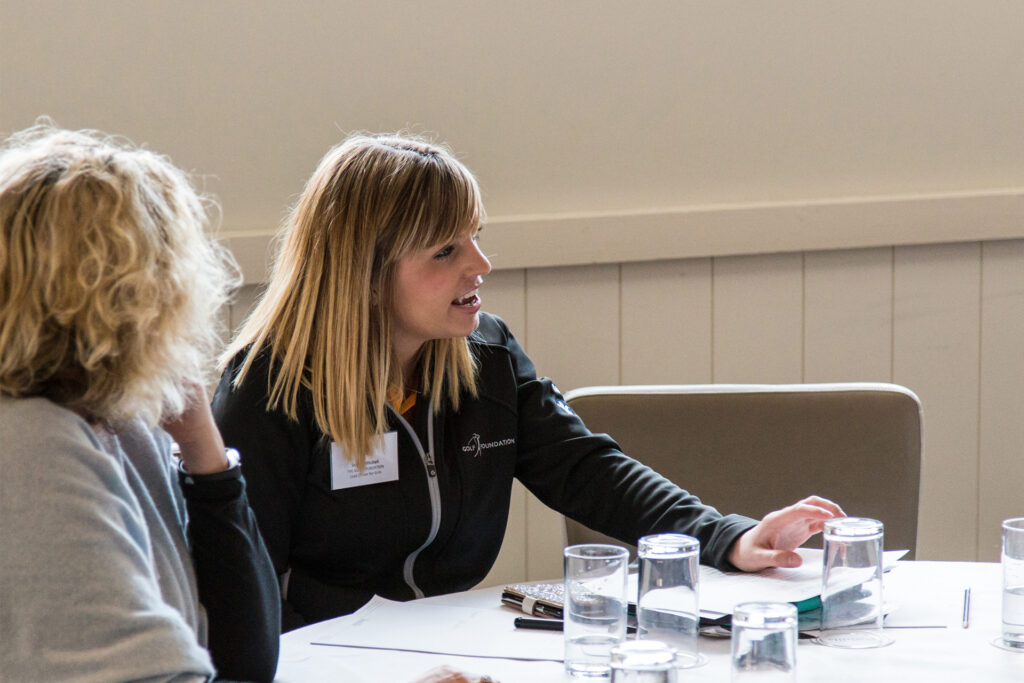 Stacey Mitchell, girls' golf lead for the Golf Foundation, said:
"All of the guest speakers have been fantastic and we are really grateful to them for sharing their incredible stories and inspiring some potential future leaders of our sport and other industries. All of the young delegates deserve praise for the way they are embracing this learning and looking ahead with confidence as to how they can contribute in golf and in their wider lives."
About the Golf Foundation
The Golf Foundation is the national charity which introduces children to golf from all backgrounds, creating the golfers of the future, and is proud to be a signatory of The R&A's Women in Golf Charter.
The National Girls Leadership Programme is part of a wider retention philosophy for the Golf Foundation which seeks to keep more girls in the sport and offer more girls genuine pathways in personal development as they move into adulthood, with clear benefits to the girls themselves and the influence they in turn bring to the golf world around them, making for a more inclusive sport.
The Golf Foundation team would like to thank the Anita White Foundation for a generous grant, which helped to stage the programme this year.
If golf club staff and volunteers are interested in this programme and encouraging applications from their girl golfers, please fill in, and submit this expression of interest form here.
Find out more at www.golf-foundation.org