Beyond the Green introduces careers in golf and beyond at KPMG Women's PGA Championship. On the historic grounds of Baltusrol Golf Club, 50 young women aged 13-19 learned about the golf industry from experts
As the 2023 KPMG Women's PGA Championship week commences at the historic Baltusrol Golf Club, 50 young women between the ages of 13-19 visited the grounds to not only experience a Major Championship, but to learn of the immense opportunities of a career in the $102 billion golf industry, by attending PGA WORKS Beyond the Green.
Gathered together at Baltusrol as America commemorated Juneteenth, Beyond the Green is a career exploration event designed to educate and inspire talent from historically underrepresented backgrounds to pursue careers in the business of golf and beyond.
Local New Jersey groups attending the panel-filled, case-study driven day included First Tee Metropolitan NY, First Tee of Greater Trenton, First Tee of Jersey Shore, First Tee of Raritan Valley and Girls Golf Newark.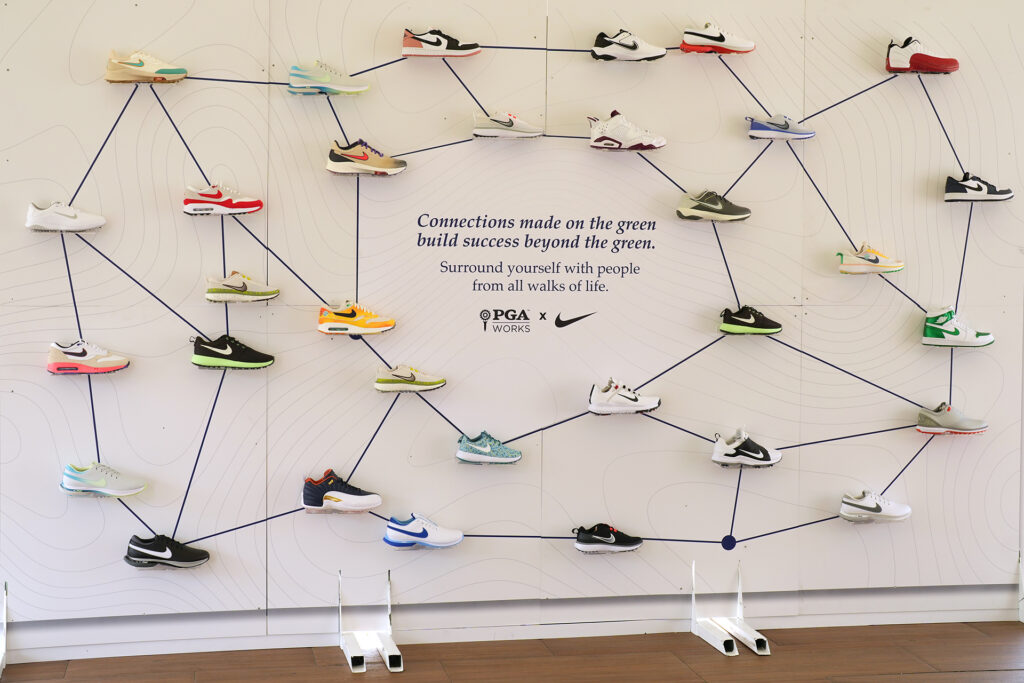 "What we need to do is get the rest of the game and industry to look like this room," said PGA of America CEO Seth Waugh.
"You keep thanking us but really we should be thanking you, because we're learning a whole lot more than we're teaching. Whatever it is you want to do, if you want to play or if you want to work in golf, there's a place for you.
"It's a billion dollar business with a couple million jobs that range from mathematics, engineering and much more. Golf for the first time in its history is cool, and it shows up in all kinds of different ways to experience it."
The event empowered attendees, presented them with valuable tools for personal and professional success, and illuminated how connections made on the golf course build success beyond the green.
Panel discussions
The first panel dubbed "Get on Par," introduced the vastness of the golf industry by panellists John Easterbrook Jr., PGA, Chief Membership Officer of the PGA of America; Rachel Wright, PGA of America Director of Volunteer Operations; and Langston Frazier, PGA, the Belle Haven Country Club Assistant Golf Professional.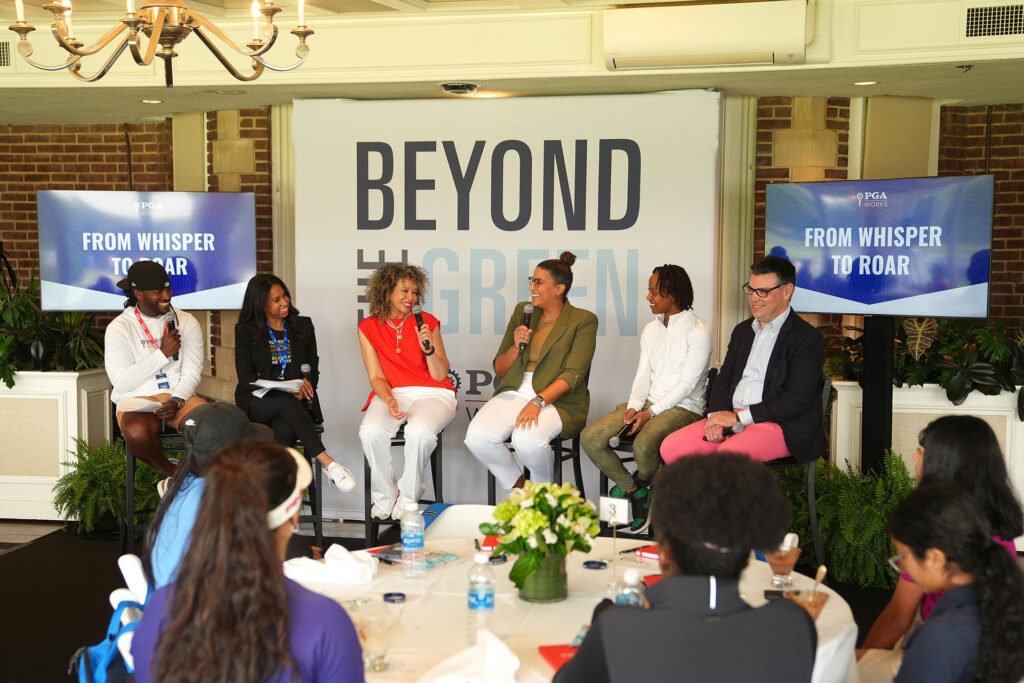 The second panel, "From Whisper to Roar,"  brought together culture creators to explore the intersection of voice, style and space. Panellists included Jacqueline Nickelberry, LPGA Foundation Board Member, Attorney & Founder of Global Golf Registry and Jackie Unfiltered; Laura Diaz, LPGA Senior Director of Diversity, Equity and Inclusion; Sadena Parks, Professional Golfer & Founder of the Sadena Parks Foundation; and Shawn Quill, KPMG National Sports Industry Leader.
Not only did the attending juniors get to learn from and interact with the panellists, they got to work together in a case study to concept three ideas to raise awareness and interest among young adults about the PGA of America, PGA WORKS and Juneteenth. 
Many career opportunities in the golf industry
"Golf offers a lot of different careers," said PGA of America Board Member Cathy Harbin, PGA to the attendees. "We need your generation to look at what we're doing and ask questions, so we can do a better job at making a place for all of you as we move forward into the future.
"In the space of diversity, we've made some vast improvements but we all can agree that we still have a ways to go. Beyond the Green is a step in the right direction. Wherever you find yourself, know one thing, you belong."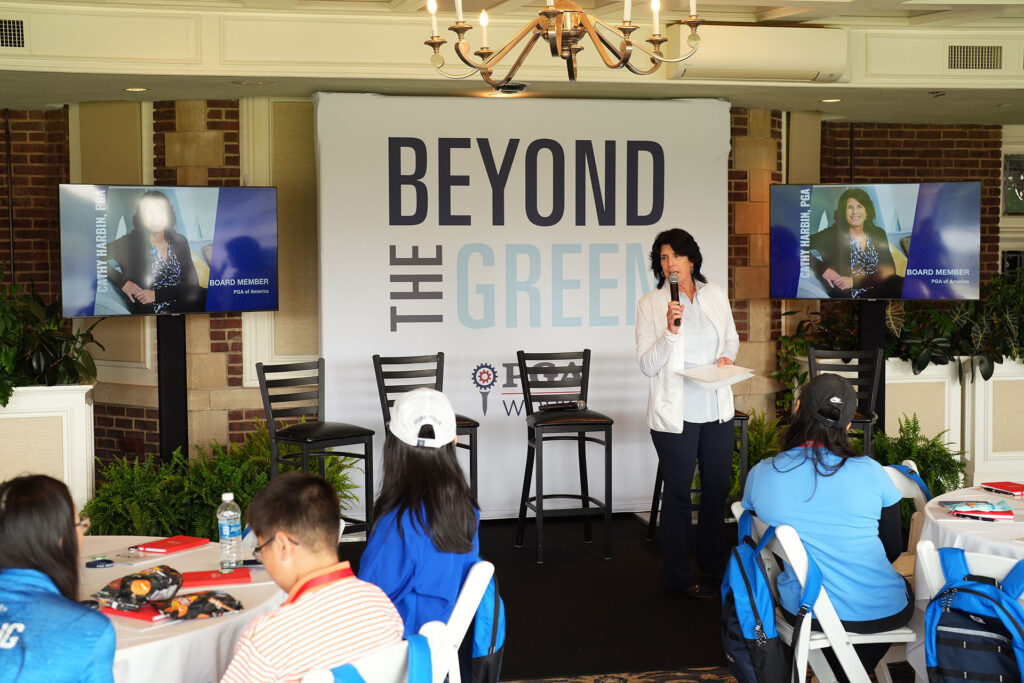 Afterwards, participants were taken on a behind-the-scenes tour of the Championship grounds, making stops at the Baltusrol clubhouse, driving range, media centre and volunteer centre to get a glimpse of how the 2023 KPMG Women's PGA Championship is operated.
"The event was fun, and I definitely learned a lot about the industry and not just playing," said Erin Martin, 14. "My biggest takeaways from today are to embrace my differences and to remember to have fun. I am definitely more inspired to work in golf."
The KPMG Women's PGA Championship, Thursday-Sunday, June 22-25, 2023, at Baltusrol Golf Club will be broadcasted on Sky Sports Golf, Sky Sports Golf YouTube, Golf Channel, Peacock and NBC.