Annika has defended her decision to accept the Presidential Medal Of Freedom from Trump the day after the US Capitol riot.
Annika Sorenstam is normally constantly celebrated and applauded for all the amazing things she has done for golf.
But, after choosing to accept the Presidential Medal Of Freedom from Donald Trump at the US Capitol, mere hours after five people died in the violent riots, Annika has been criticised heavily by many.
Addressing the controversy ahead of the playing in the Diamond Resorts Tournament of Champions this week, she defended her decision and right to accept the award.
The 50-year-old offered no apology for her actions and instead said she "didn't want to spend energy looking back".
Shares the sadness
Speaking to the Golf Channel about the criticism she received, she said: "I've heard from a lot of people. As you can imagine, a lot of opinions, a lot of comments and I hear clearly what those people say. I know they see it differently. I listen and embrace them all. It's really important to listen.
"I share the sadness and the fear with everyone. What happened at the Capitol was a dark day in America's history."
When asked if she regretted attending the ceremony, which took place just metres away from where the riots happened, she said: "I'm not one to second-guess. It [the ceremony] was supposed to be in March 2020. It's really about the people who have received it through history. I don't want to spend energy looking back. I want to spend energy looking forward, continuing to open doors and create opportunities for young girls around the world."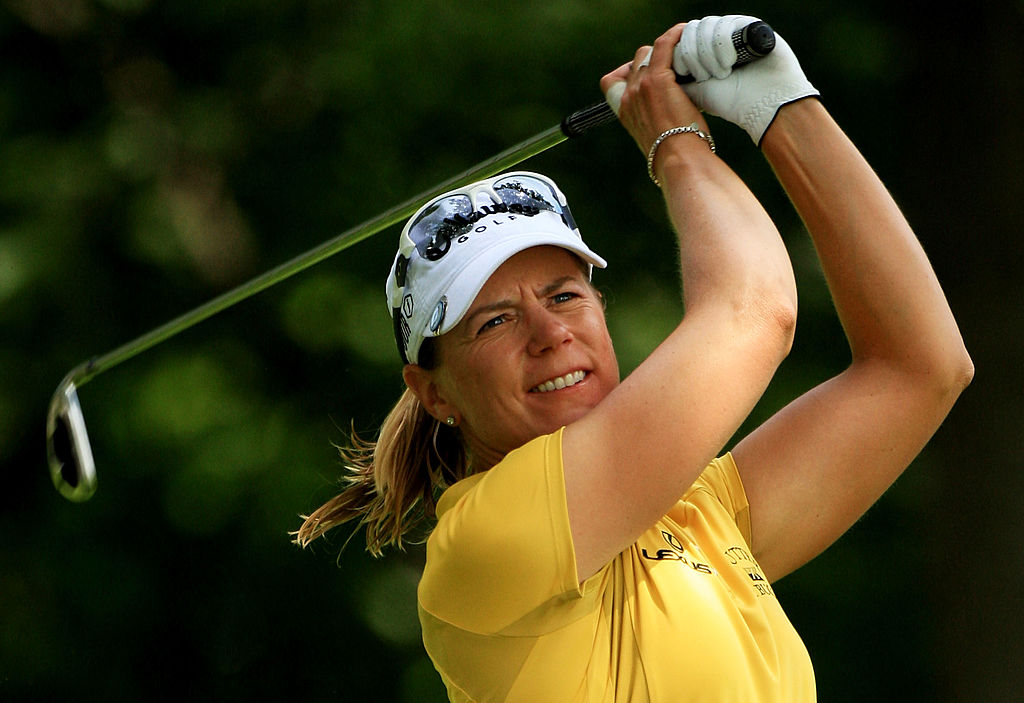 'About the people'
Considered to be United States' highest civilian honour, Gary Player also accepted the award in the closed ceremony on January 7.
"It [the medal] started in 1963 and it's quite the impressive list of people; whether that's through science, art, entertainment or sport," Annika continued.
"It's really about people that make this world a better place."
Since the riots on January 6, which were widely viewed to have been incited by Donald Trump, Turnberry has been removed from the AIG Women's Open rota and the PGA of America has removed their 2022 major championship from Trump-owned Bedminster in the USA.
Annika's meeting with Trump may have seemed especially surprising to some considering she has just become President of the International Golf Federation.
The governing body aims to spread the joys of golf to all and vows to operate "without discrimination of any kind, such as race, colour, gender, sexual orientation, language, religion, political or other opinion, national or social origin, property, birth or other status."