Kipp Popert and Brendan Lawlor share clubhouse lead at first-ever G4D Open at Woburn
Kipp Popert and Brendan Lawlor maintained their form to share the clubhouse lead on day one of the weather-interrupted G4D Open at Woburn.
Popert, 24, the world number one on the World Ranking for Golfers with Disability (WR4GD), signed for an impressive round of two-under-par 70 at the inaugural championship over the Duchess Course.
It was a scored matched late in the day by Lawlor, thanks to three back-nine birdies.
Popert, who was born with a form of Cerebral Palsy called Spastic Diplegia, has won five times on the G4D Tour in 2022/23 and overcame a slow start to shine on the back nine. The Englishman made three birdies in four holes and then recovered from a bogey at the 17th to strike an 8-iron approach to 12 feet at the last and finish with another birdie.
Play was suspended just before 4pm due to heavy rain and thunderstorms, before Popert and Lawlor returned to complete their rounds two hours later and finish in style.
With play continuing late into the evening after the weather improved, Popert and Lawlor lead by a shot from world-ranked number four, Juan Postigo Arce, after the Spaniard made two birdies in his closing four holes for a 71. Irishman Lawlor, the second best player in the world who competed in Japan recently on the DP World Tour, fared even better after his hat-trick of birdies from the 15th.
A field of 80 male and female players representing 17 countries have assembled to compete at the renowned venue in Bedfordshire, including eight from the top-ten from the WR4GD.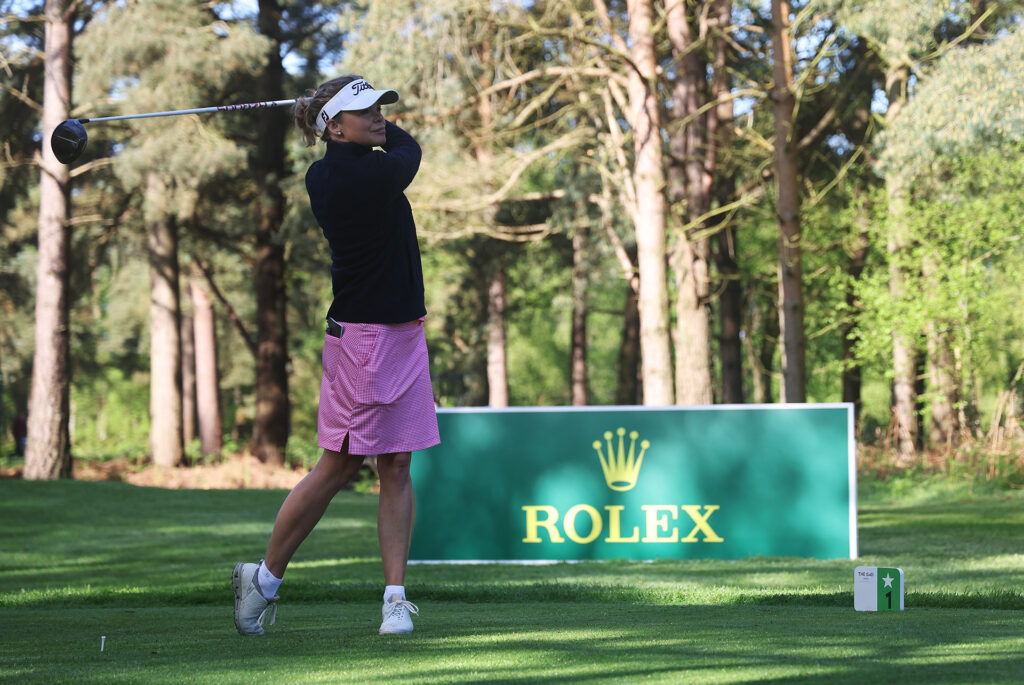 Autistic Swedish player Erika Malmberg savoured the historic moment of striking the first shot in the championship at 8.30am, hitting her drive over 200 yards down the middle.
The championship, held in partnership between The R&A and the DP World Tour and supported by EDGA (formerly the European Disabled Golf Association), is one of the most inclusive ever staged, featuring nine sport classes across multiple impairment groups.
Amateur and professional golfers are competing in the 54-hole stroke play gross competition (10–12 May) across the sport classes which cover various categories in Standing, Intellectual, Visual and Sitting. An overall winner will be determined at the end of the three rounds on Friday, along with an opposite sex winner and a gross prize in each category.
The establishment of The G4D Open follows on from the inclusion of the Modified Rules of Golf for Players with Disabilities into the Rules of Golf from the start of this year and The R&A and USGA's on-going administration of the WR4GD.
Spectators are welcome to attend The G4D Open free of charge.
View the latest G4D scoring across the sport classes here.