Three vandals were arrested last week at Deer Park Golf Club in north Dublin, after locals reported people setting fire to, driving over, and damaging the course.
Many of the vandals fled the scene as local police arrived, but three teenagers were arrested after they became 'aggressive' towards officers.
The north Dublin club has been suffering a spate of vandalism and anti-social behaviour recently, with the club reporting that several greens have been dug up, covered in petrol and even set fire to.
Motorbikes have also been driven across the greens leaving deep tyre marks, while groups have been bringing wooden pallets and debris onto the course to light bonfires.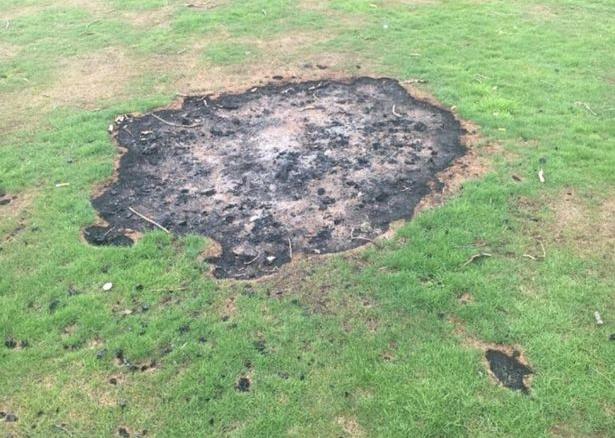 'Aggressive' vandals arrested
Speaking about the arrests, a Garda (police) spokesman told Dublin Live: "Three male teenagers became aggressive towards officers and they were arrested and taken to Raheny Garda Station."
"All three were later released and will be dealt with by way of the Youth Diversion Programme."
The vandals are feared to be part of a local gang who have been terrorising the area in recent weeks.
Speaking on the local radio show Lunchtime Live, Deer Park Head pro Alan Staunton said that the anti-social behaviour was really starting to take its toll on the club.
"There are people on motorbikes and bicycles driving all around the golf course, they are getting building waste from all different sites, bringing it onto the golf course and having bonfires," he said.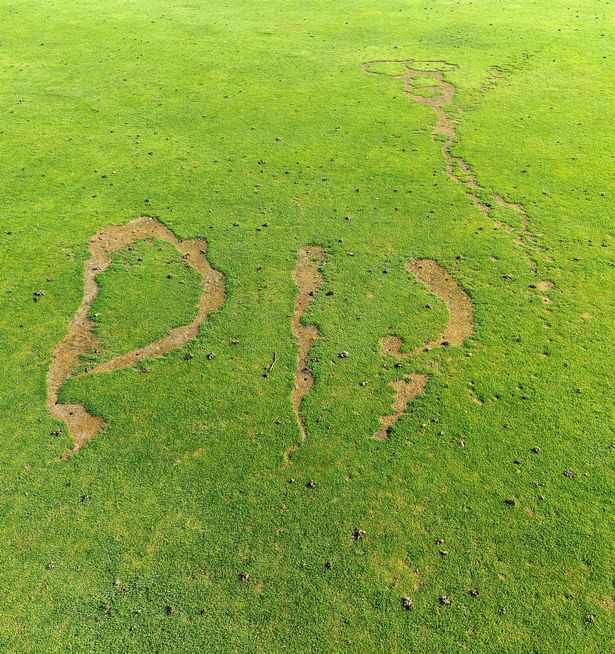 "It's been going on all lockdown but it's gotten worse in recent weeks with the days getting longer and the weather getting better."
Repairing the damage will also come at a great cost to the club, and Alan added that it would take 'weeks' to repair.
"There's a lot of work to be done," he continued.
"The damage only takes a couple of minutes to do but it's weeks of repair. It's a public amenity, so the damage has been very frustrating.
"All we want is to get back to the golf course and for the phone to be hopping with bookings again."
Golf courses have been have shut in Ireland since December, but there are hopes that they will be able to reopen soon after the roadmap out of lockdown is revealed ahead of restrictions easing on April 5.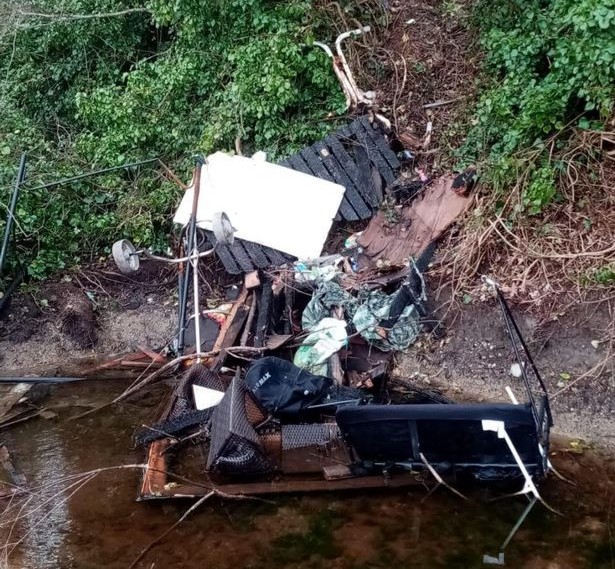 A heartfelt thanks
Deer Park's owners Tetrarch also released a statement in which they urged the public to help them combat the "senseless acts of a small number of vandals"..
The statement read: "We are incredibly disappointed at the wave of anti-social behaviour and the acts of vandalism that we have experienced at Howth Estate recently. Groups trespassing on scramblers are damaging the Estate's precious parkland and woodland areas and risk causing a serious injury to themselves and / or to the many families that walk the relevant areas of the Estate frequently.
"In addition, a number of greens on the golf course have been mindlessly damaged by the pouring and burning of petrol. This will likely impact the playability of certain greens as and when we are allowed to reopen the course for play by our valued members and guests.
"We have informed Gardai of the challenges we have been facing on the Estate for some time and are very grateful for the support they continue to provide.
"We also appreciate the support we have received from members of the local community who share our disdain for the senseless acts of a small number of vandals. We would ask all visitors to the Estate to be vigilant and to assist us in any way you can in combating this behaviour.
"Maintaining public access to the Estate from a range of different entry points has been a key commitment of ours since taking ownership and remains a key commitment.
"We cannot and will not let the behaviour of a small minority impede the ongoing enjoyment that the local community takes from their access to and use of our wonderful Estate."
You can find out more about Deer Park Golf Club here.