The National Clubs Mixed Team Golf Knockout Championships is set to launch next year, giving male and female club golfers the chance to compete alongside each other.
Twenty twenty has been many things, but it's also been the year when mixed golf really took off.
Here in the UK, we've seen the best professional and amateur girls and boys tee it up in the Clutch Pro Tour, Tartan Pro Tour and 2020protour, and next year we've got more big events to look forward to such as the Scandinavian Mixed Hosted by Henrik & Annika.
So, we're exceptionally excited to see that a new mixed championships is being launched next year for club golfers like us.
The inaugural National Clubs Mixed Team Golf Knockout Championships will be the first event of its kind, and it sounds absolutely brilliant.
Open to all clubs in England, Scotland and Wales, the championships will be played on a knockout basis between April and October with the final four clubs qualifying for the national finals in Portugal in November 2021.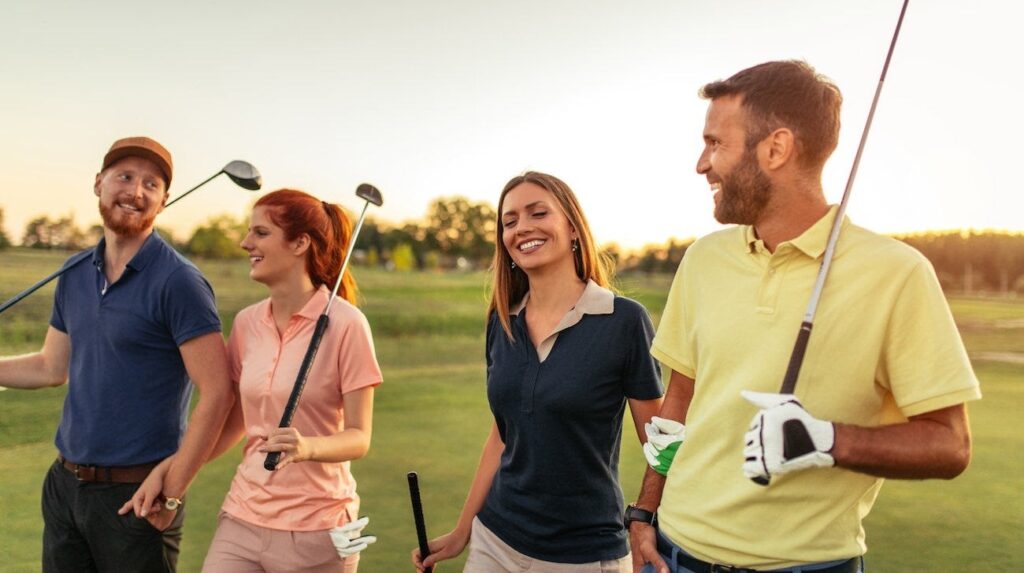 Teams will be split into four regions with clubs drawn against each other on a county and regional basis in the early rounds (this is to avoid excess travel where possible).
The four regional winners will then qualify for the national semi-finals and final.
Teams will consist of five pairs of men and women with a maximum handicap of 24 for men and 30 for women.
Players with higher handicaps can take part but they must play off 24 or 30 in the tournaments.
Event director Kath Tusler said: "Mixed golf has increased in popularity in recent times and the competition aims to mirror the success of the national men's and women's team club competitions that have been running for many years."
So, fancy playing team golf with your other half, brother, son or your best male golfing pals?
We think it sounds a riot.
Enter a team from your club by emailing [email protected].
Or for further details visit www.mixedgolfevents.com.