Caron Morton set up Girls In Golf Society (GIGS) with an aim to make golf more inclusive for the LGBT+ community. Here's the GIGS story.
Inclusion is a hot topic in golf, as well as increasing the number of women and girls participating in the sport. Girls In Golf Society (GIGS) hopes to lead the way in making golf more inclusive to the LGBT+ community. Here their Founder Caron Morton tells us what GIGS is all about.
Who are Girls In Golf Society - GIGS?
Girls In Golf Society is social golf society for LGBT+ women, friends & allies based in Southern England, but expanding to other areas soon. We provide an inclusive and welcoming community that allows members to express themselves freely in a fun, safe and encouraging space.
Our current members range from absolute beginners right through to single figure handicappers and are aged from early 20s through to 70s. Emphasis is always on community, fun and positivity by providing a relaxed social environment where women can meet up to connect with fellow golfers and be their authentic selves.
Most importantly, we never take ourselves too seriously. The social interaction, banter and camaraderie is the key to being a member of GIGS. Members tell me how finding us has literally changed their lives because of the friendships they have formed and the confidence our community gives them to want to improve and continue their golf.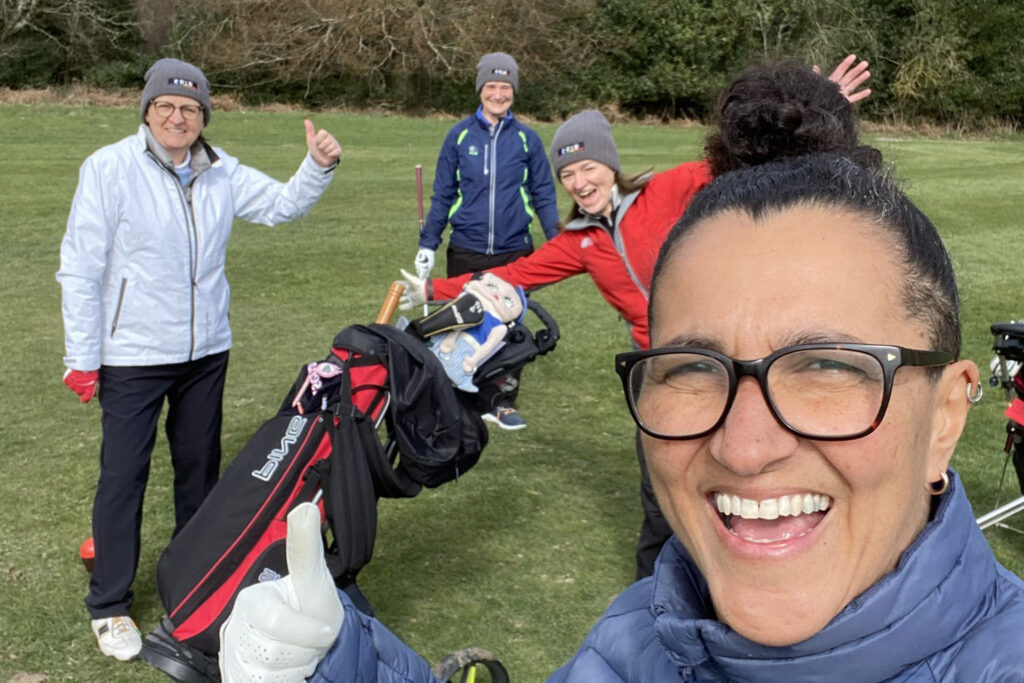 GIGS (on a) Mission
To build a thriving social community of LGBT+ women golfers who can participate, have fun and enjoy each other's company, whilst playing this wonderful sport.
Create GIGS Hubs around the country
Support and utilise female golf professionals wherever we can via our #FindaFemalePro initiative. Thereby creating a welcoming and safe spaces around the country for LGBT+ women to choose golf as a sport to participate in.
Founded in 2006
Creating GIGS was very much a personal journey for me, I was quite frustrated with what the gay scene had to offer and the difficulty in meeting new people that did not involve a pub or club. The women I grew up playing golf with were mainly straight and married to men. I felt sure there must be other women like me who played golf, so started a search online but could only find a society which catered predominantly for gay men and I'll admit, I was too nervous to attend!
My search continued via a gay dating site, searching for other women golfers. A friendship was formed and over time GIGS was born. We grew to over 50 members, primarily via word-of-mouth, which also provided our members with a degree of privacy and we ran for 8 years or so. Then after a period of not playing much at all and spending time on other things, I decided to get GIGS up and running again and the 2020 lockdown gave me the time and head space to do so.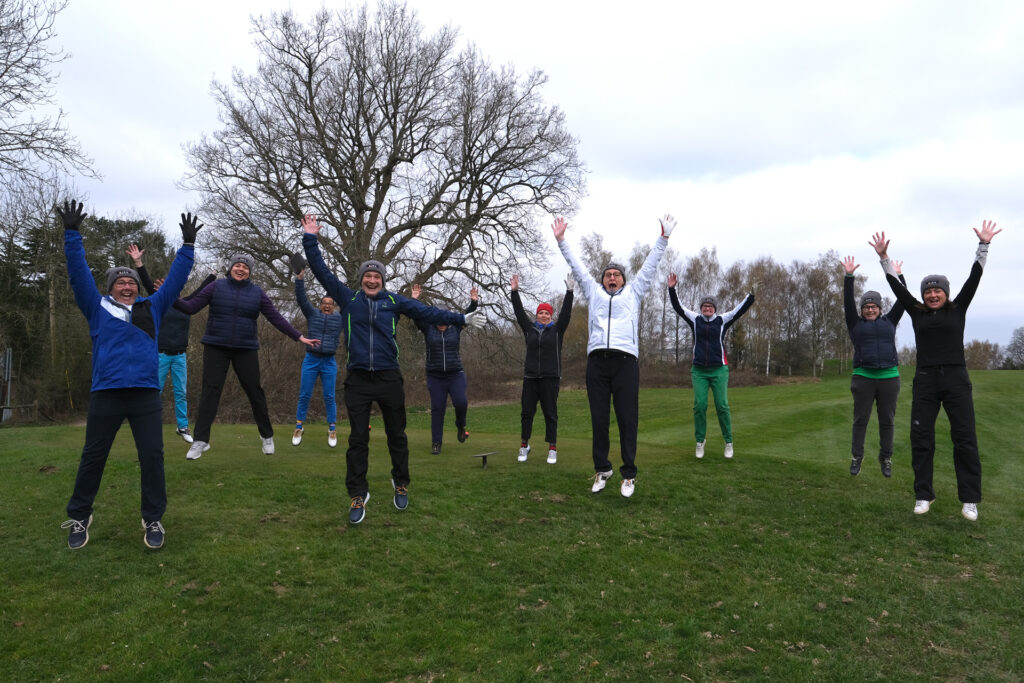 GIGS coming out of the closet
I re-launched GIGS last year with a new website and the intention to become more visible, open and accessible for our community. GIGS has now come out of the closet, so to speak. Almost immediately we were noticed and contacted by England Golf, who continue to be very supportive of what we are doing.
We have also been working very closely with the wonderful Pride Sports Organisation and recently consulted for Stonewall on their Sports Futures Summit. These organisations have provided lots of opportunities to network and learn from other LGBT+ Sporting Groups and provided a real sense of collective energy and cooperation to change the face of sport.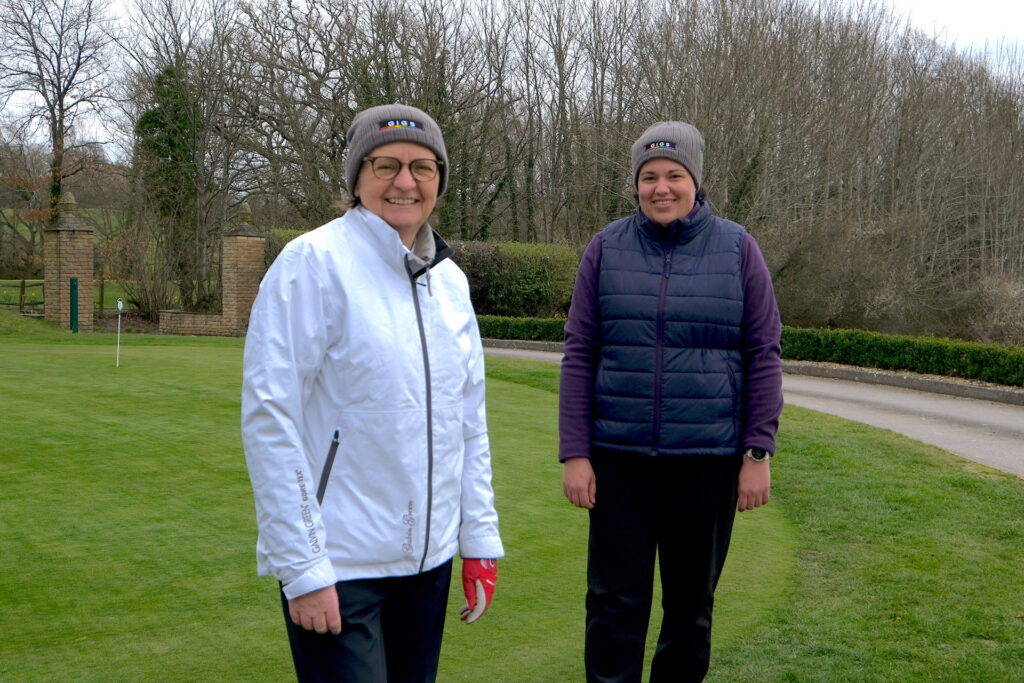 Help was also on hand from Jade Arnold, the young niece of a good buddy of mine. Jade joined almost immediately and was positively enthusiastic when I asked if she would like to help me develop GIGS further. Being in her early 30's, a lesbian and a person of colour, Jade comes to golf from a completely different perspective than me and I'm pretty certain she has enjoyed connecting with other women playing with GIGS.
Youngsters like Jade, just want to rock up, play and improve their golf, have fun and feel genuinely welcome and included in the sport they are playing. Unfortunately this is still not the case at so many golf clubs. We also have another wonderful young volunteer, Isla, who has helped us with creating graphics and more recently Cheryl, who will be helping to set up a GIGS Hub in the Midlands.
GIGS Events
Each month we meet up at a variety of golf courses, with 18 and 9 hole events, driving range socials, twilight golf and Texas scramble fun competitions. This means that regardless of a member's level of play, they can still join in. During lockdown, we also added in some monthly GIGS Zoom Socials for some friendly golfing banter and more recently we have introduced weekly GIGS Group Lessons with female PGA Professional, Emma Carberry at The Ryan Fenwick Golf Academy, West Hove.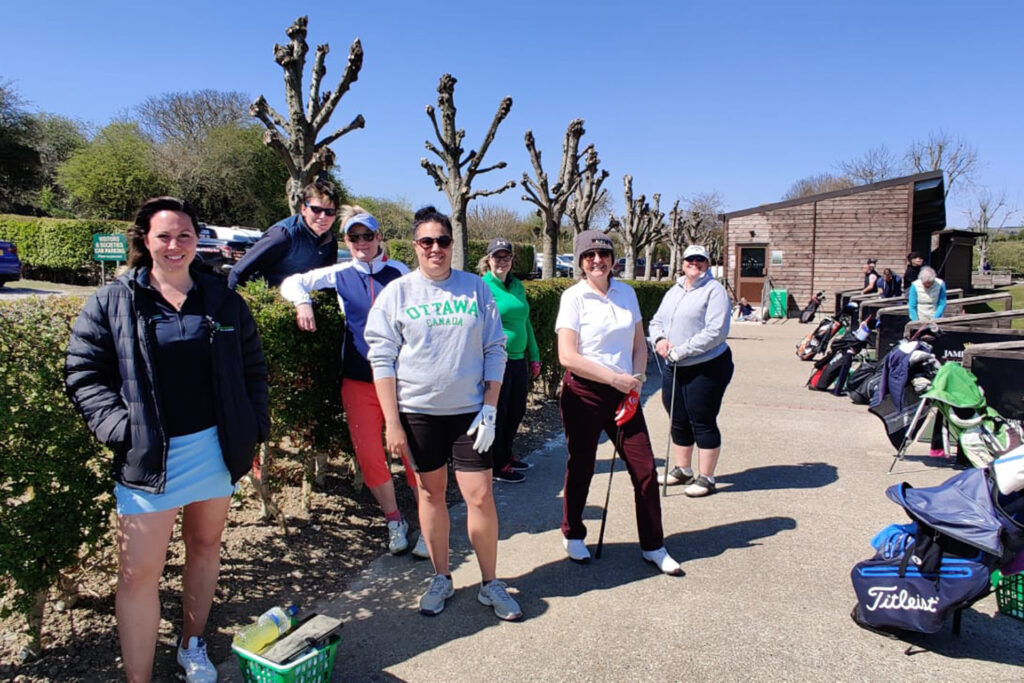 Our Group lessons are proving popular with our members, attracting all abilities and have proved a very good social activity for us. Starting Golf can be quite a daunting, intimidating and demoralising experience at times, particularly for women, who are often still made to feel inferior at golf clubs. Our members feel much more comfortable with a female Pro and love to support other women in business generally. Our GIGS Group Coaching and Driving Range Socials provide a more positive experience for the LGBT+ community to start their golfing journey and a good stepping stone into the sport.
How do women join the GIGS golfing community?
Simply go to our website, complete the application form, and make payment. Once received New Members receive log-in details to the Private Members Area on our website where they can sign up to events and start making friends. Alternatively, pop along to one of our Driving Range Socials or Join in on one of our Zoom Calls.
Caron Morton - Founder Girls In Golf Society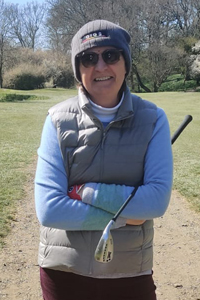 Caron (she/her) is Founder of the Girls In Golf Society - GIGS - Social Golf for the LGBT+ Community. An experienced sales, marketing and operations manager at golf & country clubs in the UK and Thailand. Partner in Diva Destinations - specialists in travel for the LGBT+ community. Caron is on a mission with GIGS to unite the Golf industry in becoming more LGBT+ inclusive and to create welcoming and safe spaces around the country for LGBT+ Golfers to choose golf as a sport where they can be their authentic selves and feel comfortable whilst participating.
Golf Trivia - Caron has had 6 x Hole-in-Ones and is chasing the pins for more!
Contact: [email protected]
Twitter - @girlsingolf
Insta - @girlsingolfsociety
FB - GirlsInGolfSociety