The latest good news golf stories from the world of the club golfer. No achievement is too small.
From hole-in-ones to club championship victories, open days to centenaries, scroll through our good news stories from around the world.
Do you have a story to share? Drop us an email.
Centenary celebrations for Berkshire County Ladies Golf Association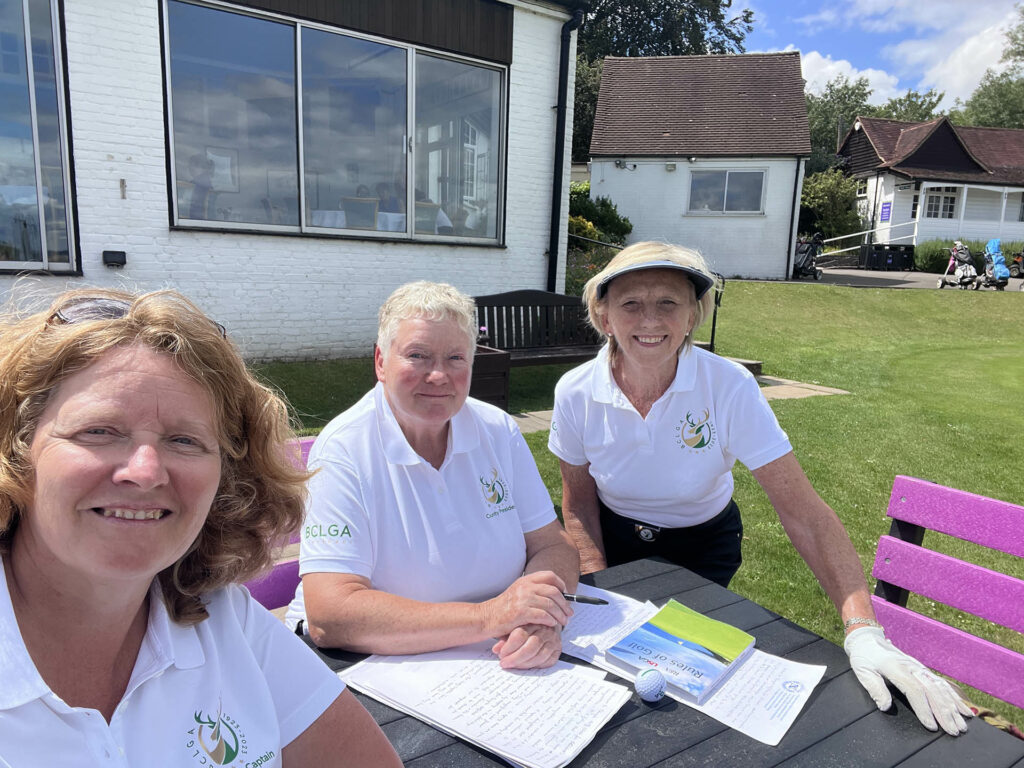 19th July 2023
Berkshire County Ladies Golf Association (BCLGA) held their Centenary day at Temple Golf Club on Wednesday 19 July.
There were 126 ladies with 21 Berkshire golf clubs represented, who took part in the day, with two separate competitions, one held in the morning and one in the afternoon at Temple Golf Club.
As well as having prizes that were sponsored by Mizuno (Reading) and a £10,000 hole-in-one prize - there was plenty to play for!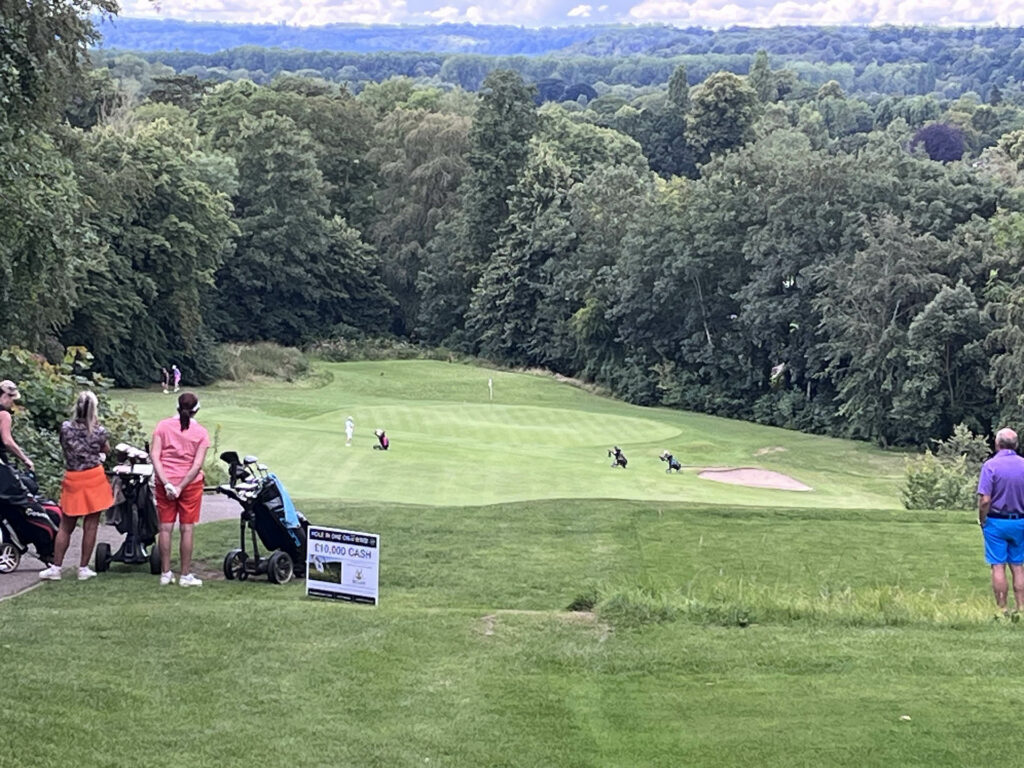 A super day was had by all, the weather held beautifully and Temple Golf Club staff and volunteers were fabulous.
For those interested you can find out a little history on the BCGA here BCLGA | Brief History of The Association | 1922 - 2020. Temple Golf Club was one of four clubs who originally founded the organization in 1923 – East Berkshire, Sonning and Maidenhead being the other three.
Thanks to Donna Hunt, Berkshire second team captain and Centenary organiser, for sharing the news. How fabulous to have so many women coming together to celebrate such a significant event for the county.
Northumberland Ladies in the pink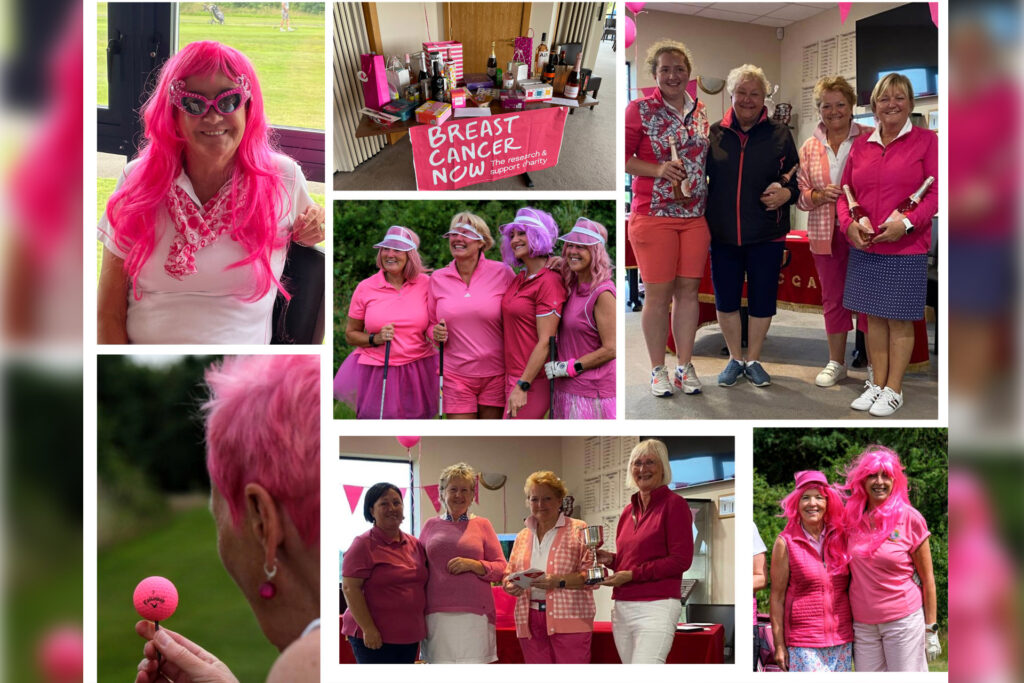 14th July 2023
Northumberland Ladies County Golf Association held their annual Durnell trophy competition on July 14, where the County Captain raises money for her chosen charity.
"What a fantastic day we had at Longhirst Hall GC - the sun shone for most of the day - 140 ladies came out to play in 50 shades of pink and we raised over £636 for the Captains Charity Breast Cancer Now.
"Winners of the team event were the last team out catching the rain and playing on their home course with a fantastic score of 125 team points - Sue Kelly, Janet Cornhill, Lesley Dennis, Eileen Gow.
"Nearest the pin - Corrie Murphy from Newbiggin had a great shot on the 10th and secured some pink fizz for her team mates.
"Best Dressed - So many great teams to choose from but winners with their wigs & tutus were Tynemouth ladies Jane Henderson, Bernadette Thompson,Carol Brodie & Caroline Combe.
"So many thank yous for such a great day - Longhirst Hall GC, the ladies section, the greenkeepers & their hospitality team. Myra Robinson our Competition Secretary for her pink Brest Cancer magic and all of her helpers throughout the day.
"A special thank you to Steve Cubbins for the fantastic photos."
Thanks to Anne Moyle, NLCGA County Captain, for sharing the news on the county comp in the pink! Great fun and money raised for a fantastic cause.
Burgham Park Ladies 'Dress to Clash, Raise some Cash'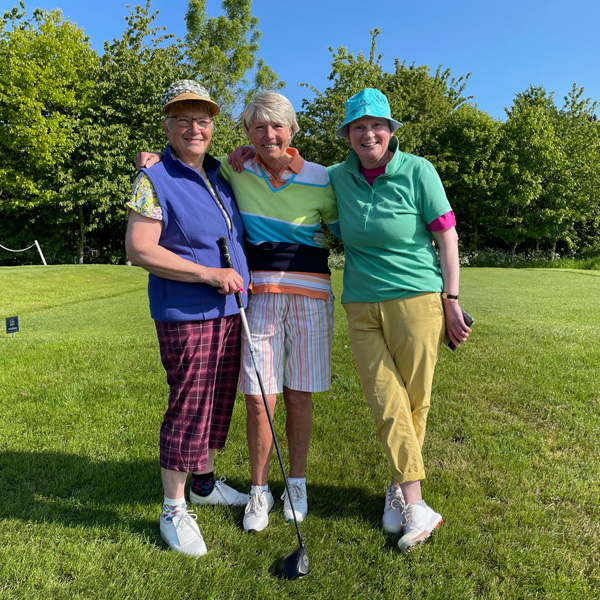 3rd June 2023
At Burgham Park, all three Captains' are raising funds for Cancer Research UK, and as part of that the Ladies Section had a 'Dress to Clash, Raise some Cash' theme to our charity day.
We know how we all love our golf fashion, but for just one day we thought we'd go against the grain and dress in as many different and clashing colours as we could. We even had one Lady doing her own tie-dye clothing at home! There were trips to charity shops, raiding of wardrobes and borrowing of items from friends and relatives. The Ladies really embraced the challenge and looked great. There was a lot of laughter and a number of photographs taken.
We went on to have a lovely day and some great golf was played too – the winning score being an amazing 46 points from Mandy Scott. Relaxed golf in a fun atmosphere, can bring out the best in your game! We had a lot of fun prizes too, with a 'best dressed' along with the usual Nearest the Pin and Nearest the Line.
We raised an amazing £235 for Cancer Research, from a small section – a really fabulous effort.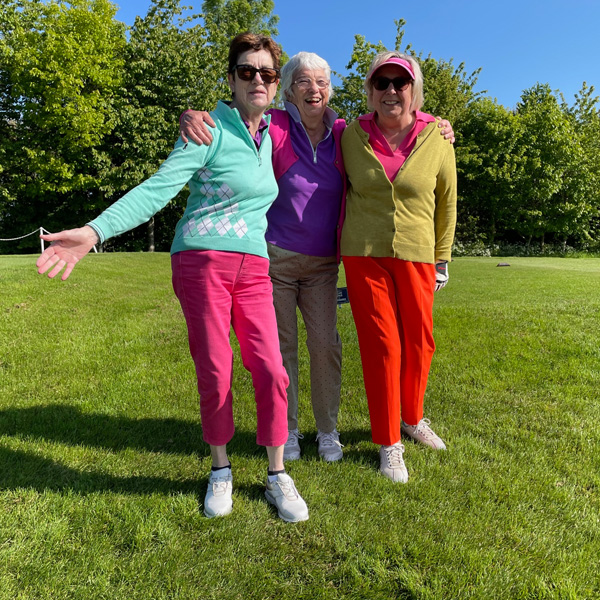 Here are a few photos from the day (there are more!). I'm the one with the flowery cut-offs and the red and orange overtop – oh and the big yellow sunglasses. 😊
Thanks to Gill Smith, Lady Captain at Burgham Park for sharing and congratulations on your fundraising efforts. We love the idea of relaxed golf in a fun atmosphere!
Do you or one of your golfing buddies have a story to share? Please do get in touch by dropping me an email [email protected] with a brief overview and a picture. We look forward to hearing from you.