A perfect course from Topgolf for someone who is looking to get into golf, working with PGA Professionals to gain skills and confidence to head out onto the golf course.
Topgolf have announced a five-week beginner coaching course for just £60, led by official PGA-qualified coaches to help players build the confidence needed to thrive on the fairway.
Across five weekly sessions, the Bays to Fairways programme begins in the Topgolf bay, teaches participants all the key skills required to play and enjoy the game of golf.
The first sessions take place at one of three Topgolf Venues (Chigwell, Surrey or Watford), with the final meeting at a local golf course, where participants are encouraged to display their newly acquired skills.
It's worth noting that for those starting courses in winter, the final lesson on the course is dependent on the time and weather. If there are any winter classes that cannot attend a local course, this will be able to take place in the spring or summer.
The classes are centred around sociable and engaging game-based learning with fun competition elements, guests also receive a Bays to Fairways booklet to help track their progress and development.
Topgolf provides all equipment for the classes with no dress code required at their venues.
How to register for the Bays to Fairways coaching course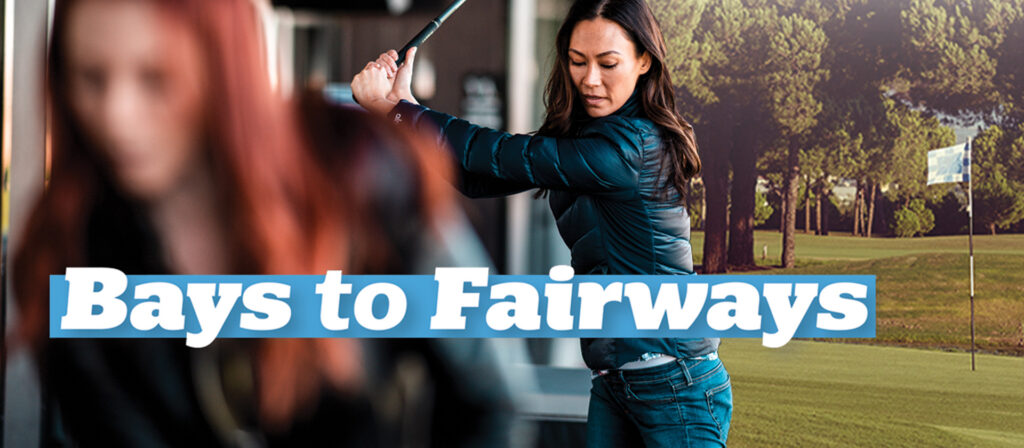 To register, simply choose a class on the Topgolf website at any of the three venues and confirm a place by making a payment. Group lessons will be limited to five participants, lending itself to be the perfect learning opportunity.
Andrew Agnoli, Head of Topgolf Coach UK, said:
"Picking up a club can be a nervy thought for beginners, but golf is a game that everyone can play. It's great form of exercise, fun to learn and hitting the golf course is a great excuse to socialise with friends.
"The Topgolf Bays to Fairways programme is designed to give beginner, social and lapsed players a pathway to learn the skills and develop the confidence to hit the golf course. You never know, golf might just be your next great outdoor hobby?"
If the idea of committing to a five-week course is too much, it's worth noting that Topgolf are also offering Taster Sessions throughout winter and into early spring which are specifically target at women and girls. The Topgolf #FOREeveryone sessions are just £5 and include all equipment, balls and a drink. The next sessions are in January, you can find out more here.
To find out more about Topgolf's Bay to Fairways programme and to book your spot. Visit the Topgolf website.