Davenport in Greater Manchester has been targeted with 'premeditated' vandalism that could cost £25,000 to repair.
Davenport Golf Club in Poynton reported last week that cement had been poured into two hole cups and some of the greens had been dug up, causing a huge amount of damage that could potentially be very expensive to repair.
A greenkeeper discovered the damage on the morning of Friday, December 18, and a member told a local news publication that they believe the attack was 'premeditated'.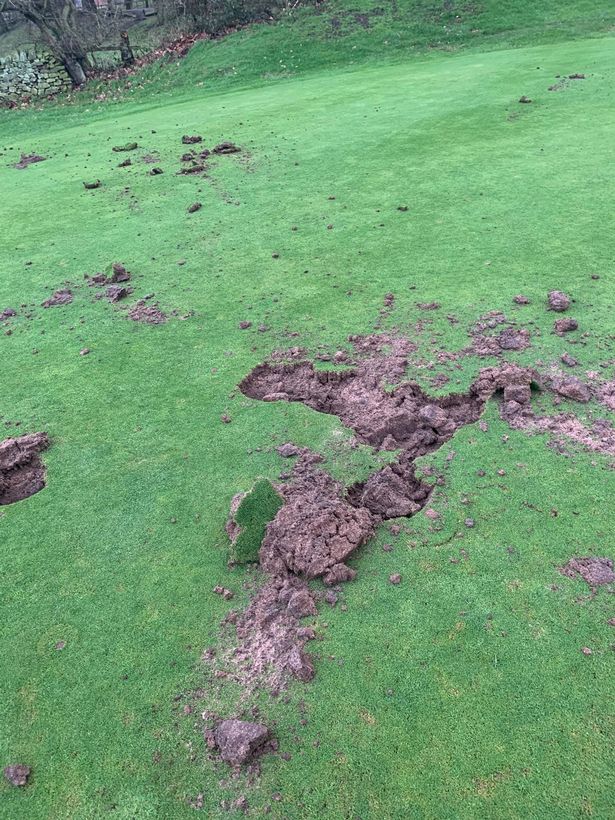 Speaking to CheshireLive on the day the vandalism was discovered, Tony Stevens, Head Professional at Davenport Golf Club, said: "We can't put a timescale on it, but it was obviously from when nobody was here from four o'clock yesterday afternoon when it's dark until the greenkeeper found it this morning about sort of eight-ish.
"They've tried to cement two flags into the green. The cement hadn't quite set properly so we were able to get it out as well as digging up the 15th green, but it's difficult to say what time."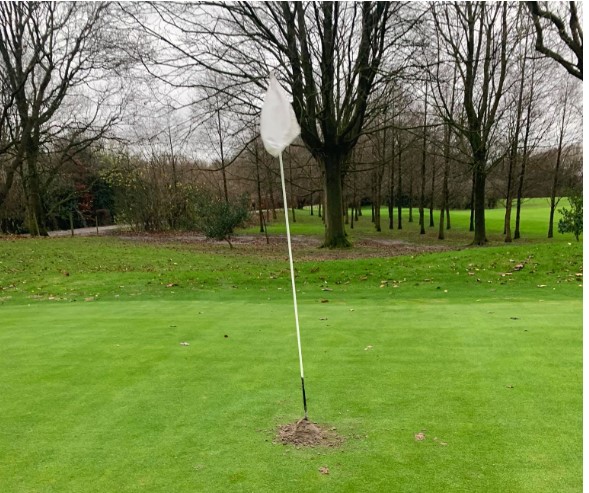 He went on to say that that the club had suffered similar acts of vandalism in 2018 and in the years before that, but it was never quite as bad as this.
The greenkeeper at the club also has his suspicions about who is behind these mindless acts but unfortunately "can't prove anything".
"To tell you the truth, it's quite a bit of damage on the green. You know, greens cost £25,000 to relay in the worst case scenario," Tony continued.
"We're hoping that can repair it, and hoping it will knit back together. Who knows? It's a bad time of year for grass to grow and knit together.
"If it dies, then you have to start relaying the green, you're up to £25,000 at least."
Holes were also dug on some of the tee boxes and greens.
We hope those responsible are caught and the damage is able to be repaired at minimum cost.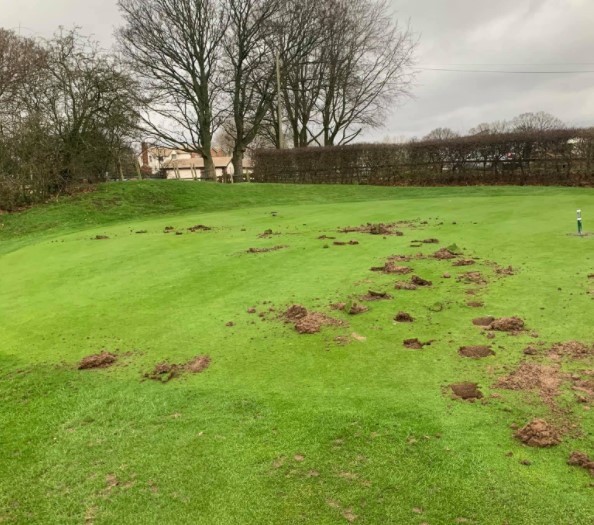 Police are still investigating the incident and anyone with information is kindly asked to contact Cheshire Police on 101 or via www.cheshire.police.uk quoting IML876291.