Louise Lewis, Lady Captain at City of Newcastle Golf Club tells us about the women's section at the club and gives us some highlights from 2021.
At the AIG Women's Open I got to speak to a number of volunteers, including Louise Lewis who is Lady Captain and Women in Golf Charter Champion at City of Newcastle Golf Club. She told me all about the thriving women's section and the initiatives they were putting into place to continue growth at the club.
I asked if she would be able to send me an overview of the women's section at the City of Newcastle Golf Club and some highlights from the year. I'm pleased to say that Louise got back in touch this week and here's what she had to say.
Women at City of Newcastle Golf Club
We currently have a membership of 130 ladies, with approximately 100 of them playing in our weekly competition, where we average 60 ladies per competition each week. Of those 130, around 20 are retired golfers but they like to retain their membership so that they can remain part of the section.
Each week, we offer a ladies-only 18-hole qualifying comp, nine-hole qualifying comp and are currently trialling an over-65s 14-hole non-qualifying competition. We always hold our weekly competition over two days to encourage working women to participate within a mix of protected tee times (morning, afternoon, evening and weekend).
City of Newcastle Golf Club have three teams that play in the Northumberland County leagues, the first team are in the first division, the second team is in the third division and the third team is in the fifth division.
We also have a team playing in the 9-hole 'Evening League', aimed at working women and those looking to get experience playing match play in a competitive environment with a view to representing the league teams in the future.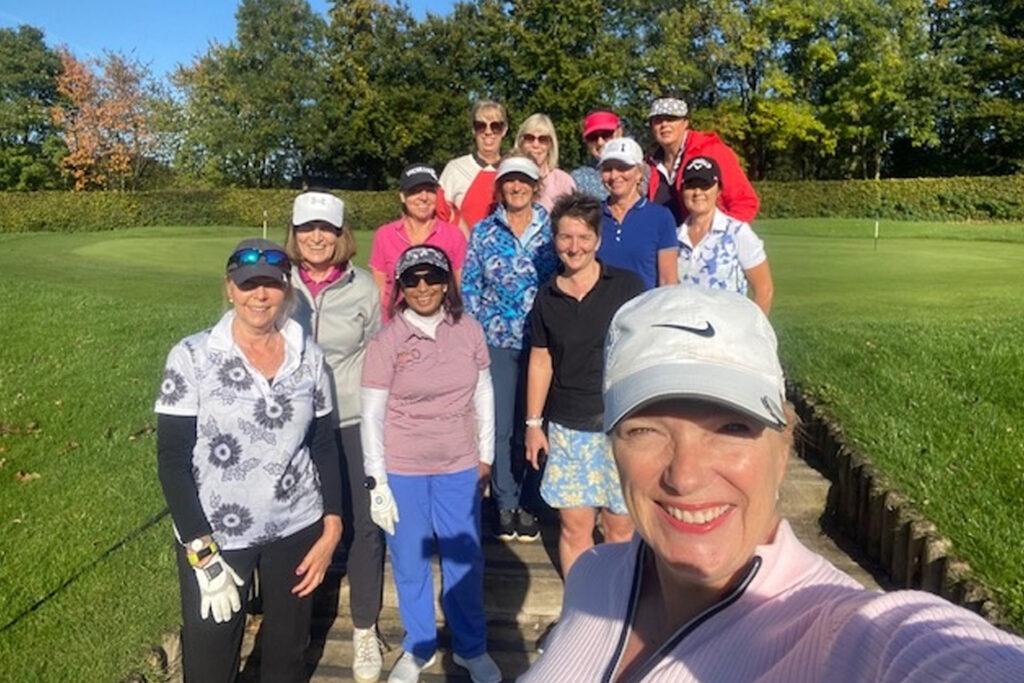 Fun events over the summer
This summer we celebrated Women's Golf Day with a fun Texas Scramble, prosecco reception and food. We had 32 women who entered with an age range of 40 – 80+. We also hosted a Women on Par event again, following the successful one in 2019.
Our themed fun group lesson afternoons also proved popular, these included: Fizzy Friday, Bunkers and Burgers, Putting and Prosecco.
Women members have also gone further afield taking part in Sunday Drivers, local Opens and golf trips abroad.
Also, our talented ladies make jams and chutneys, share fresh produce and crafts that encourage donations to the Captain's Charity.
Mixed competitions
The club also offers two mixed competitions a week, 18-hole Stableford, that the women are always encouraged to enter.
It's great to see our mixed section growing steadily, the largest field this summer was 64 people. There are four mixed trophy competitions a year with the others having various fun formats. The monthly competition is always followed by a social gathering.
We also support the men's section by helping out on Captain's Day as starters and in the hospitality tent which is really helping the integration agenda towards being one club.
Women in Golf Charter
I am very proud to say that we signed the Women in Golf Charter and received SafeGolf accreditation in 2021. The logos are now visible on our website and used in various promotional materials. I am also the Women in Golf Charter Champion at the club, a role I thoroughly recommended to others to take on.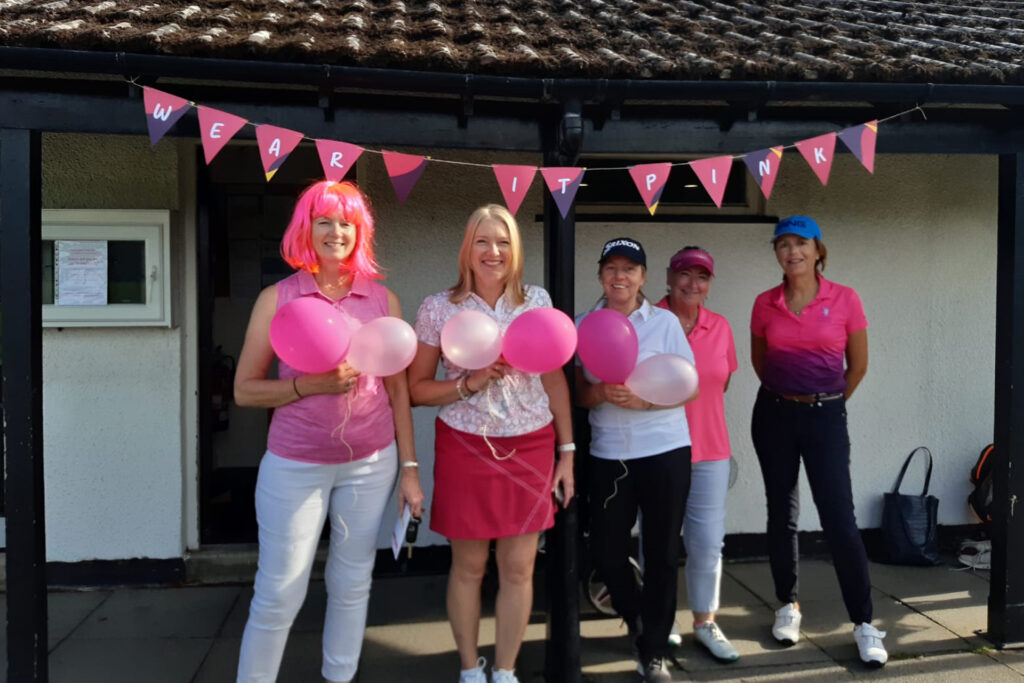 Getting women into golf
Exciting recent developments at the club has seen the creation of the Ladies Academy which offers a supported trajectory from beginner Get in Golfer (GIGer) to full member over a two-year period.
Year one is focussed on coaching with the Professional and when ready, taking out a Beginner's Get into Golf membership. At this point we introduce a 'buddy' who is a volunteer from the ladies section. The buddy is encouraged to support the rules and etiquette element to playing golf by walking or playing with the GIGer.
In year two, they move to a Get into Golf Intermediate Membership and we work with the GIGers to get their handicap so they can compete in the 14-hole GIG trophy competition at the end of the second year. This trophy is presented at our annual presentation evening to which everyone is invited. They are then offered full membership.
We were so pleased to have 30, year 1 GIGers this summer. With such a large number and to also help new golfers feel comfortable on the course with established members, we trialled the 'City Driving Licence'. Led by the PGA Professional, we were able to make sure the women had a level of 'course readiness' to go out onto the course to establish their new skills.
All-in-all, considering the impact of the pandemic, we've had a fantastic year and I am really looking forward to my year as Lady Captain – I hope that by having my drive in on a Saturday, it will offer the opportunity for working women to join in.
Here's to another successful year in 2022!
Find out more about City of Newcastle Golf Club's Get into Golf programme here.