Brendan Lawlor has made history by winning the inaugural G4D Open that took place on the Marquess Course at Woburn
Brendan Lawlor edged out Kipp Popert in a close contest for a historic win at the inaugural G4D Open at Woburn.
The two leading players in the World Ranking for Golfers with Disability (WR4GD) could hardly be separated in an engrossing final round, before world number two Lawlor claimed victory by two shots over the renowned Duchess Course.
The 26-year-old Irishman, finished on a three-over-par winning gross total of 219 after a closing final round of three-over 75, with Popert two strokes further back after his last-day 76.
"It's just an unbelievable feeling. It hasn't really sunk in yet. I've put so much hard work into my game the last few months and it's been trending really well. I just couldn't get it over the line last year, so it's been a while since I've been in the winner's circle. I'm proud of myself just to get it done, really happy. I didn't hit it well all day but I made a lot of clutch putts on the front nine.
"It's been an incredible week. The volunteers, The R&A, DP World Tour, EDGA, everybody involved has put in so much work to get this championship done. Every player here, we felt like royalty this week. Hopefully this is the start and we're going to have many more of these major events. Disability golf is definitely on the way up."
The championship, held in partnership between The R&A and the DP World Tour and supported by EDGA (formerly the European Disabled Golf Association), was one of the most inclusive ever staged, featuring nine sport classes across multiple impairment groups, with players represented from 17 countries.
The final round of the G4D Open
Lawlor, who has played in a number of DP World Tour events, has a rare condition called Ellis–van Creveld syndrome, characterised by a shorter stature and shorter limbs. With a one-shot lead ahead of Popert overnight, his final day began in disappointing fashion after bogeying the first three holes in the cold conditions. Popert also dropped a shot at the 1st, but his birdie at the par-5 6th gave him a two-shot advantage.
Popert's bogey at the 8th and Lawlor's birdie at the 10th saw the pair go level, before two further bogeys from Popert at the 13th and 15th gave Lawlor a two-stroke cushion in a match play-style contest. Lawlor bogeyed the 16th to give Popert hope but the Englishman found a bush at the last to end his bid.
The inaugural G4D Open trophy represents the inclusive nature of the championship. This year's winner will engage with a design team on a permanent trophy to reflect the multiple threads woven among the players on their journeys to compete in The G4D Open.
World number one Popert, 24, who was born with a form of Cerebral Palsy called Spastic Diplegia, has won five times on the G4D Tour in 2022/23 but had to settle for the runner-up spot.
"It was great fun. I mean this is the first-ever G4D Open and to be in contention I played really well. Brendan deserves it and I couldn't be happier for him. I holed a lot of good putts and my short game was good this week. Basically it was just one of those days where Brendan beat me. I'm still very happy."
Spain's Juan Postigo Arce, the world number four who was born with one leg, put himself into contention with birdies at the 4th and 6th but he had to settle for third place after a closing 74 for eight-over-par. Irishman Conor Stone and Tommaso Perrino from Italy shared fourth place on 14-over-par.
Players from eight countries or territories were represented in the top-ten places to illustrate the international flavour at Woburn.
A field of 80 male and female amateur and professional golfers competed over 54 holes at Woburn across sport classes which cover various categories in Standing, Intellectual, Visual and Sitting.
G4D Open - leading female Kim Moore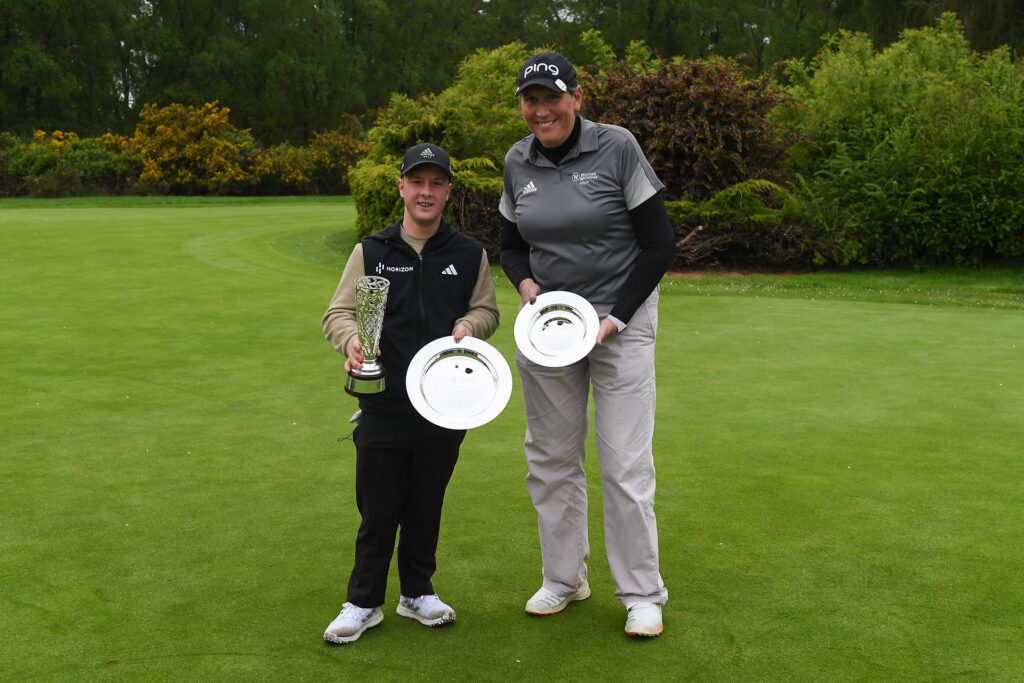 American Kim Moore – who triumphed in the US Adaptive Open at Pinehurst last year – was the leading female at Woburn, finishing four shots ahead of Ireland's Fiona Gray.
"It's an honour to be the leading female. It was definitely my goal coming in. Although I didn't play the greatest this whole week, I played good enough. Sometimes in golf that's what it takes. Fiona played very well and we were battling back and forth.
"The more awareness we have with these championships, the more participation we are going to get. I have no doubt that it's going to bring more players, more participants, more people into the game – and hopefully more females."
G4D Open Gross prizes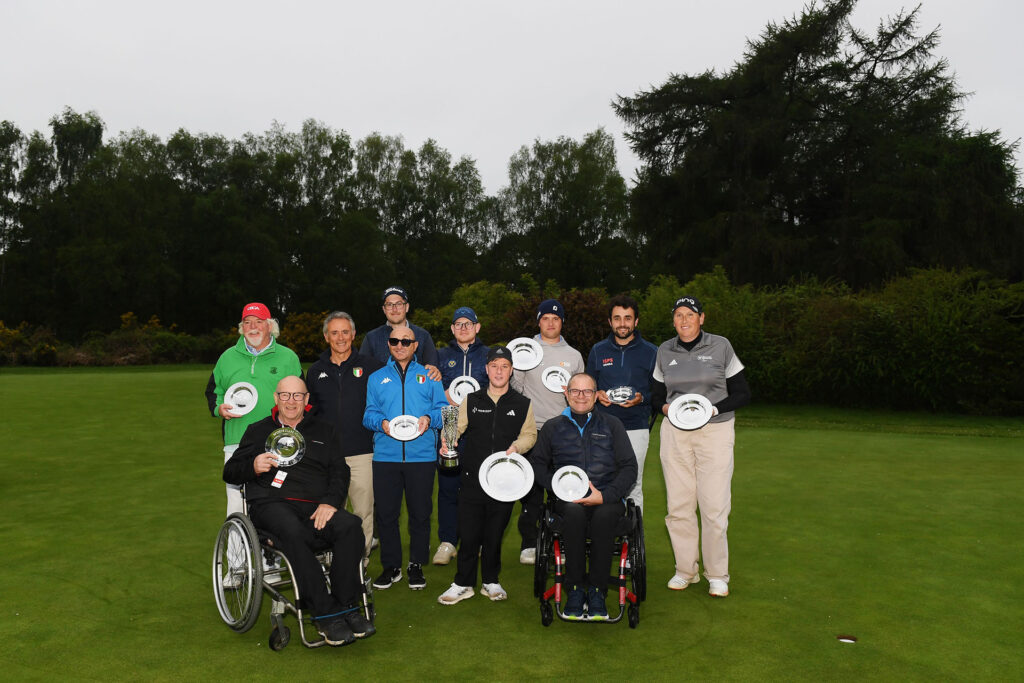 A gross prize was also awarded in each category with the winners as follows:
Intellectual 1: Felix Norrman, Sweden
Intellectual 2: Casper Holst-Christensen, Denmark
Standing 1: Kipp Popert, England
Standing 2: Juan Postigo Arce, Spain
Standing 3: Brendan Lawlor, Ireland
Sitting 1: Terry Kirby, England
Sitting 2: Graham Freeman, Belgium
Visual 1: Stefano Palmieri, Italy
Visual 2: Joseph McCarron, USA
The men's and women's gross winners also receive invitations to play in the G4D Tour at the Betfred British Masters hosted by Sir Nick Faldo at The Belfry next month.
Highlights from the championship will be aired on Sky Sports Golf on Tuesday 16 May, at 5pm and 10pm.
Final scores from the G4D Open sport classes can be viewed here.