The back nine at Augusta National did not disappoint in the final round of the ANWA. With Kajitani crowned champion after a play-off.
It is safe to say that Augusta National never disappoints and no matter who the competitor is on the course, you know that drama will unfold that you were not expecting. You make your prediction, sit down with a cup of tea and then watch as the golf course and the occasion throw a whole new script into the mix.
In some ways, that is the beauty of Augusta, its godly status makes us all quiver at the thought of playing it. Now imagine that being the biggest stage of your career, so far, and having eyes across the world watching you. It would be enough to make most of us run a mile but not the 30 elite amateurs that took to the course for the final of the Augusta National Women's Amateur (ANWA).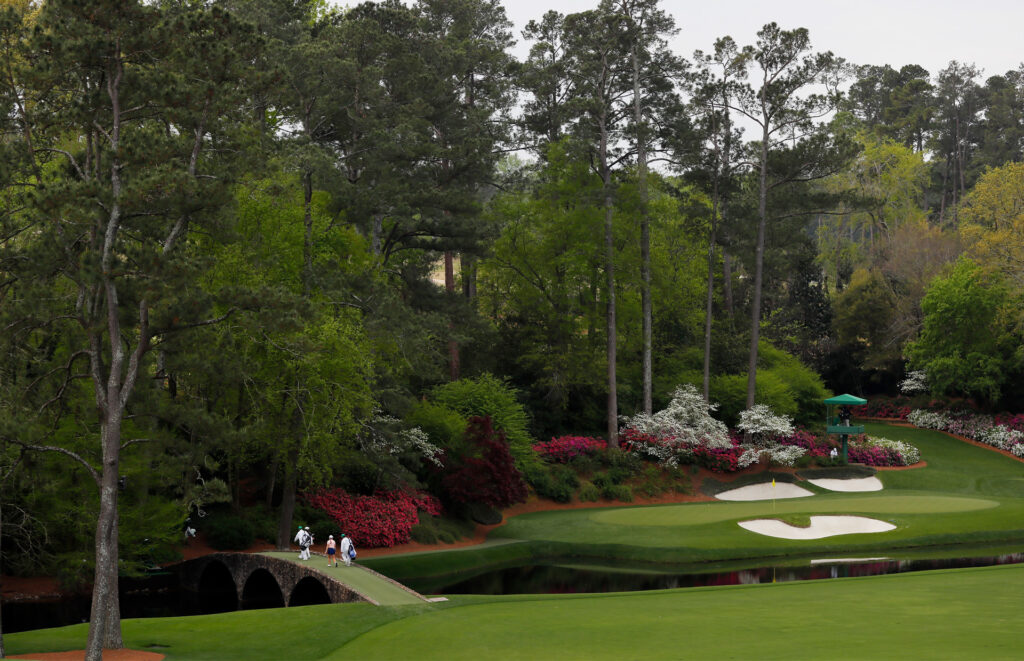 Austria's Emma Spitz, who shot a 71, one-under, summed up the experience:
"Just coming here and playing this course is just amazing. It's so much fun. There's just so much history, and I'm a golf nerd, so it's just a place that you want to go to."
All eyes on Rose Zhang
The day started with high expectations for 17-year-old, world number one, Rose Zhang. Even after a bogey on the 9th hole, which saw her tie for the lead with Northern Ireland's Olivia Mehaffey, she seemed so calm and composed that this was not going to stop her from making amends on the back nine.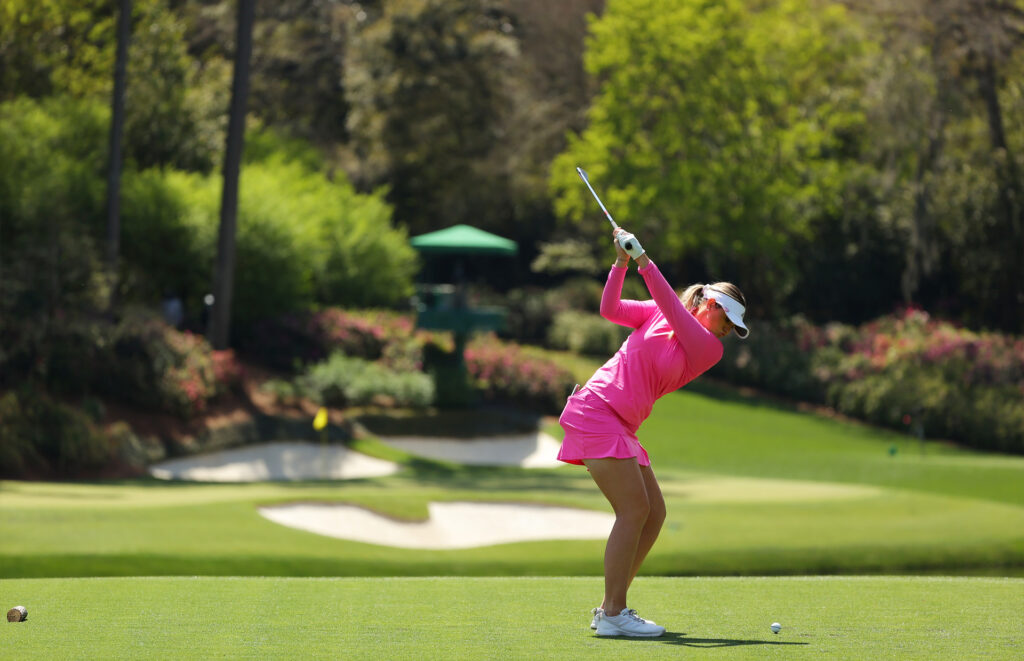 Amen Corner
However this is not just any back nine, it is Augusta National and the infamous Amen's Corner has claimed many a victim over the years. For Mehaffey, a bogey on 10 followed the one on nine and it was the par-3 12th double bogey, after finding water, that really dented her chances. She did rally and save par at 13 but she was not able to recover and a bogey on the final hole meant she finished on +3 and ninth position.
For Zhang, the back nine was not much kinder, she found Rae's Creek with her first and fourth shots which culminated in a nightmare triple-bogey eight at the 13th. She did recover with a birdie on the 14th but with a bogey on the 17th she was relying on sinking a 10-foot birdie putt on the last to get into the play-off, which she missed. She had to settle for a six-way tie for 3rd place.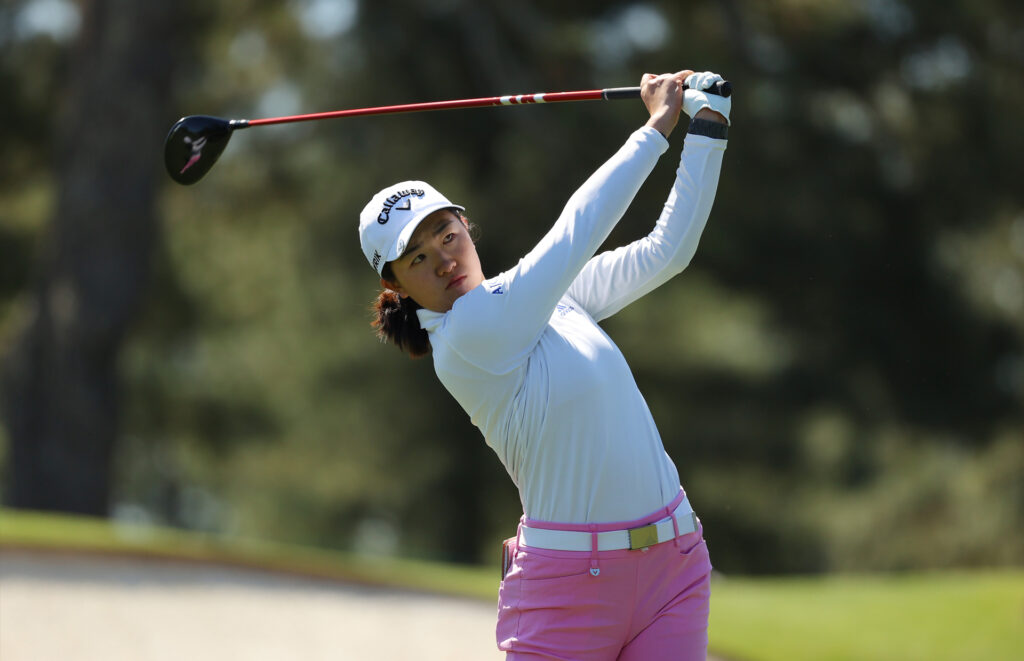 Summing up her feelings about the day, Zhang said:
"I mean, everyone was in contention, just handling the pressure, just playing at Augusta National I think says a lot.
"Sometimes you can't really be too hard on yourself. Especially when you are on the greatest stage of amateur golf."
The leaders seemed to come out of nowhere
With the chaotic nature of the back nine and the fact that so much attention had been paid to Zhang and Mehaffey. You could be forgiven for briefly forgetting to pay attention to the other players that were in the mix.
Kajitani had started the day two shots back and whilst the leaders were having difficulty navigating their way around Amen's Corner, her birdies on 14 and 15 meant she was out in the lead. A double on the par-4 17th could have ended her dreams but she put it behind her to par the last and finish on +1 and an even round of 72.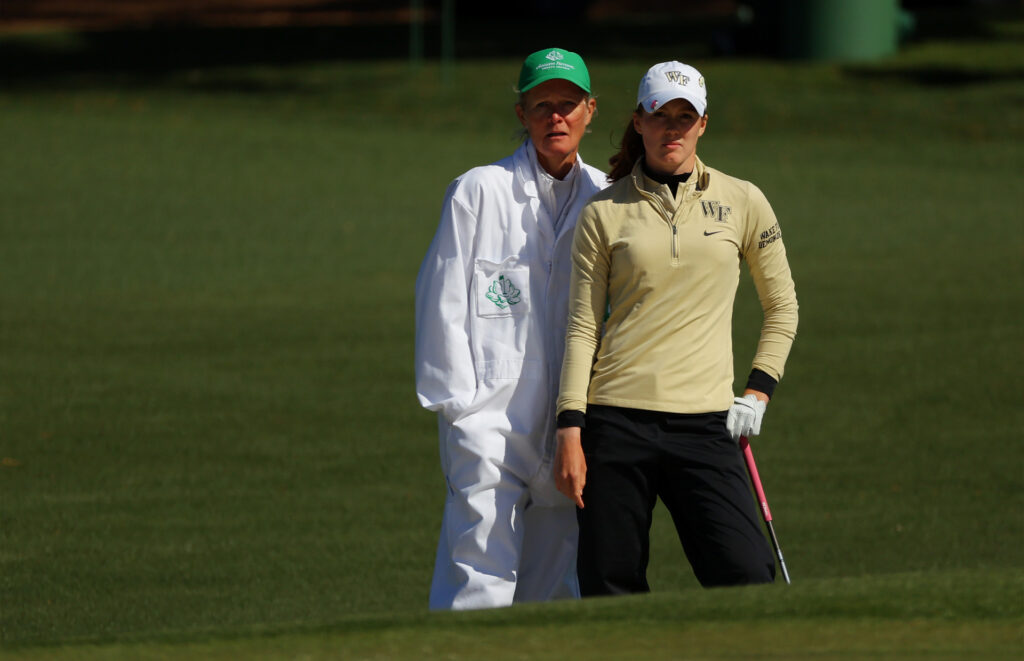 Also going relatively unnoticed was Wake Forest senior, Emilia Migliaccio, who began four shots back. With her mum on the bag, a first for Augusta National, she started with a birdie and then did not really look back. When asked about whether she kept an eye on the leaderboard, she said:
"All day. I birdied the first hole and I was like, let's go. I made five birdies today, so I was pretty confident in my game and a lot of my birdies are pretty close. Made a long one on 3 off the fringe.
"I was looking at the leaderboard the whole time. My coach told me to be aggressive all day out there and if you get in the lead just play more conservatively and see what happens."
The day ends in a playoff
Finishing with one of the best rounds of the day a two-under 70, Migliaccio had played her way into a playoff with Japan's Kajitani. Only one hole was needed with Kajitani making par on the 18th and becoming the first player from Japan to win at Augusta National. After securing the title she was visibly overwhelmed with emotion and was speechless when asked how she felt.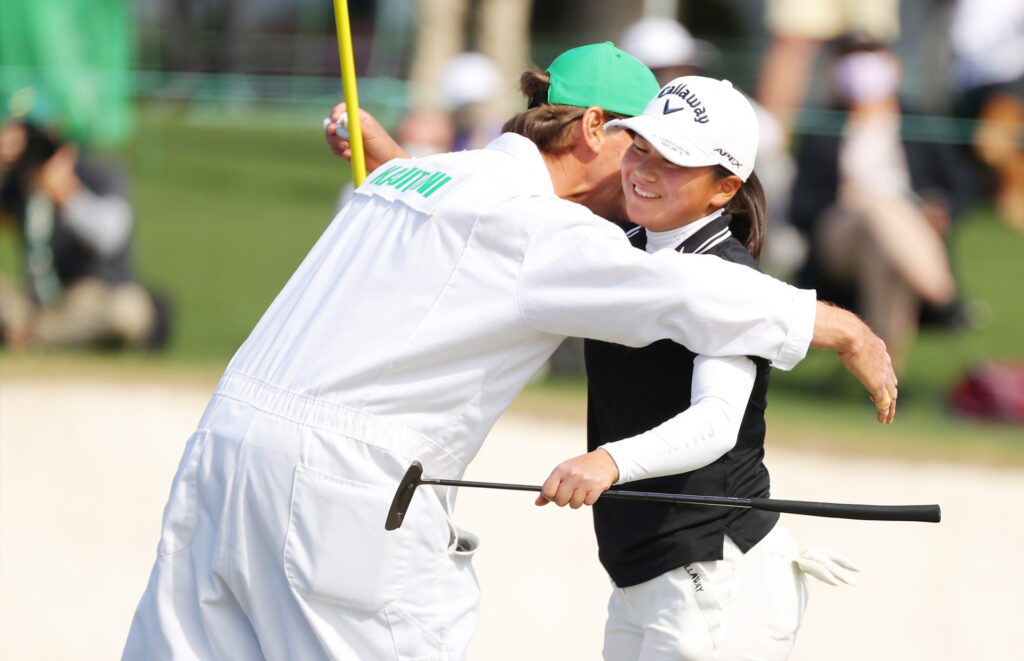 When asked later what her game plan had been, she responded like most of the other players:
"Nothing technical-wise as well as no strategy, but I just focused on enjoying the tournament. That's all I did for today."
What does the future hold?
With this win, she now has a five-year exemption and potentially a lot more playing opportunities as she rises up the amateur world rankings.
We certainly did not see the taming of the course like we saw from 2019 winner, Jennifer Kupcho, but in some ways, we saw something even better. The resilience that these players showed at times when they could have fallen to pieces, shows just how strong the amateur game is, and how deserving these players are to play on the biggest stage.
View the final leaderboard here.