Sheringham Golf Club's Tracey Williamson celebrated her ninth Norfolk Ladies' County Championship title following a nail-biting final
The final of the Norfolk Ladies' County Championship, held at Royal Norwich on Sunday May 16, was a contest of youth versus experience.
Tracey Williamson from Sheringham Golf Club, was pushed all the way by 16-year-old Eve Neild, playing on her home course, where there were never more than two holes between them.
The match goes all the way to 18
At the halfway stage the match was all square. Neild won the 10th to go one up and the par 3 11th was halved. Williamson produced a birdie on the par 5 12th to level the match. On the 13th Neild again went one up and it remained this way going into the 18th with Neild dormie one up having halved 14, 15, 16 and 17.
Williamson produced the goods just when she needed to winning the 18th and forcing the match into extra holes.
Into the play-off
In a nail biting play-off where the experience of Williamson shone through, they halved the first extra hole. A tremendous tee shot into the par 3 second extra hole left Williamson with a short putt for birdie sealing her ninth victory in the prestigious event.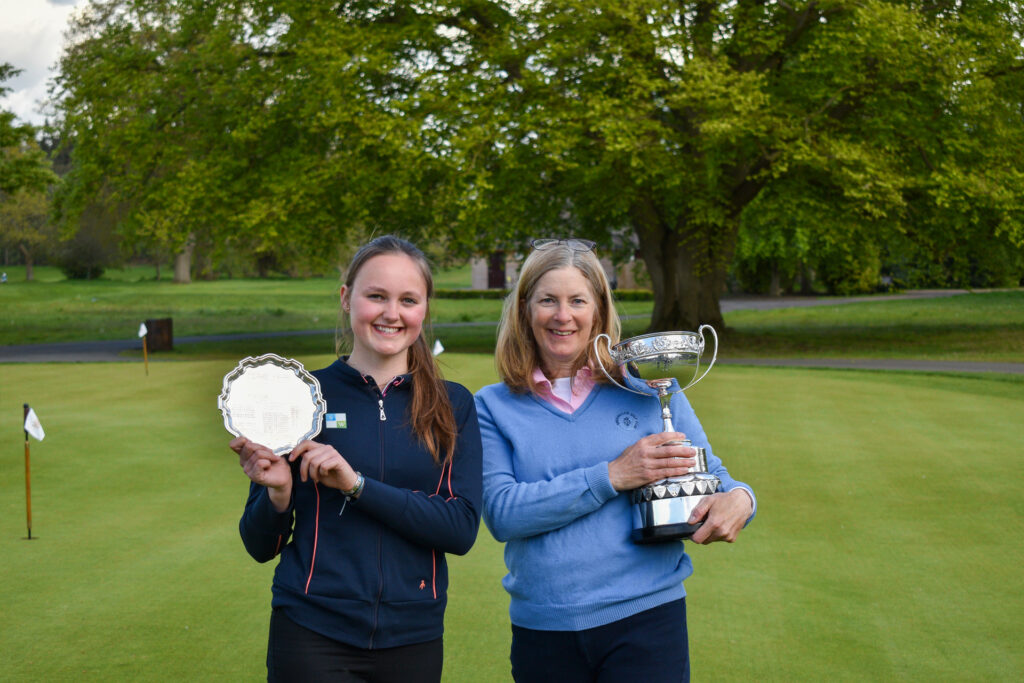 Nine-time champion
Commenting on her win Williamson said:
"It's a very proud moment for me as after 40 years of playing in the Championship I had started to wonder if I would ever have the opportunity to win this again due to the ever increasing young talent pool coming through and me simply getting older"
Williamson first won the Norfolk Ladies' County Championship in 1989 at Sheringham, when she was then known as Tracey Keeley.
The winners
The Championship was played over three days with a field of 36. Following the first day, 36 hole stroke play Neild won the Lady Betty Trafford Cup (36-hole scratch) with a gross score of 149 with Williamson runner-up with 154. Neild also won the Hannaford Cup (36-hole handicap) with nett 137 with Poppy Beales from Hunstanton runner-up with 152. The Phillips Oppenheim Team Trophy was won by Hope Neild, Eve Neild and Jo Herd of Royal Norwich with nett 302.
Heather Keeble, President of the Norfolk Ladies' County Golf Association, brought the championship to a close by thanking Royal Norwich for their excellent hosting of the event.
Keep up date with all that is going on in Norfolk via norfolkladiesgolf.co.uk
Do you have any club or county news? We'd love to hear from you, just drop us an email.