Women & Golf, the UK's leading media platform in female golf, is delighted to support the 2023 tournament.
Entering its 20th year, the RDGW tournament is very popular and fills up very quickly. In 2023 the event will be held 23rd – 28th July over four courses (Banchory, Aboyne, Ballater & Braemar) on the beautiful Royal Deeside. Some 250 golfers are split over two courses per day. A short video outlining the RDGW, together with flyovers of the four courses, can be found on their website.
Separate female and male individual stableford competitions will be held daily, with prizes awarded across three divisions together with the overall female and male champion of the week. Play is in 3-balls by gender. Players travelling in groups will all play the same course on the same day albeit in adjoining tee times by gender.
The cost is £170 per player. Places will be allocated on a 'first come, first served' basis.
The RDGW has traditionally welcomed players of all abilities and we will continue to do so; however, for the 2023 RDGW onwards there will be a maximum playing handicap of 36. To play in the RDGW, players must be paid-up members of an affiliated golf club for the 2023 season.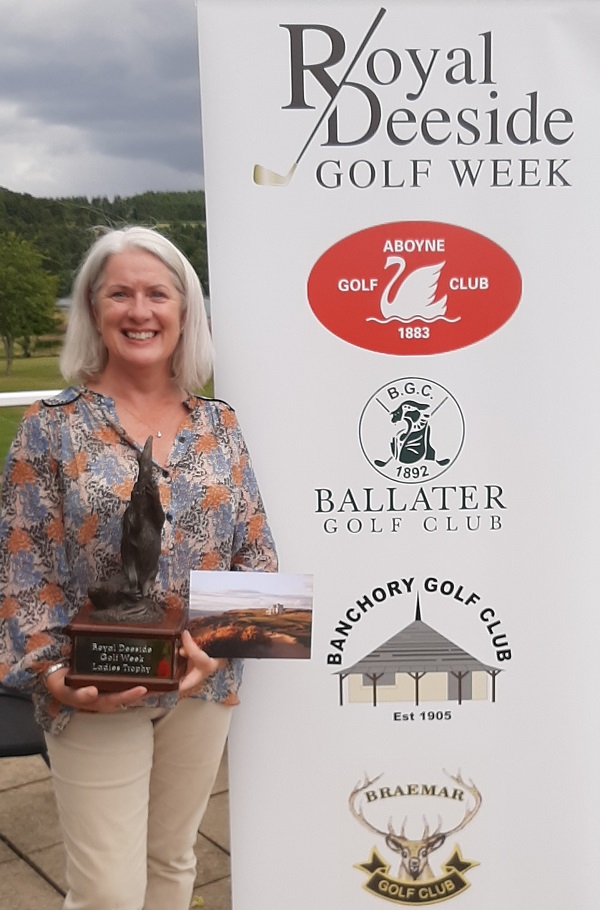 About Royal Deeside Golf Week
Established in 2003, the RDGW is hosted by four clubs (Banchory, Aboyne, Ballater, and Braemar) spread along a 40-mile corridor on Royal Deeside, Scotland. Visitors play each course in a 72-hole stableford tournament which is open to both male and female golfers of varying abilities.
Nigel Bradburn, RDGW Co-Ordinator, added:
"The RDGW has been substantially impacted over the past few years with the ravages of 'Storm Frank' and the resulting flooding of courses and properties adjoining the River Dee. In addition, tourism on Royal Deeside has been severely affected by the COVID pandemic. Attracting golfers to the area forms a crucial part of the wider economic recovery programme as the retail and hospitality sector benefit from the influx of golfing visitors during the season.
"Following a restricted relaunch of the RDGW in 2021, we sold the 2022 competition out in just five days. Further high demand saw the tournament expand with a doubling of women scheduled to play in the 2022 competition."
For more information visit royaldeesidegolfweek.co.uk