EDGA has announced the launch of the RSM European Play-off Series, to champion golfers with disability in Net and Stableford competition, supported by leading audit, tax and consulting firm RSM.
RSM is backing EDGA to offer the sport to 500,000 new players with disability internationally, from the grassroots first try, to competitive play. 
The EDGA team is delighted that 16 qualifying European players (eight in each division of Net and Stableford) will be welcomed for the RSM European Play-off Series at Stratford-on-Avon Golf Club in England, between October 4-7.
EDGA oversees 60-plus international tournaments a year for golfers with disability, the majority with a Net and Stableford category (along with Gross), and the new RSM European Play-off Series will reward those male and female players who reach the top levels of the World Ranking for Golfers with Disability (WR4GD) for the two categories.
Qualifying will be open to golfers from Europe with a range of disabilities ranging from arm, leg, orthopaedic, spinal, neurological or intellectual. Whether playing from a chair, as an amputee, or with a long-term health condition, golf's scoring handicap system will allow for intense competition to create new Net and Stableford champions in October.
RSM's continued support of EDGA
RSM announced its sponsorship agreement to support EDGA (formerly the European Disabled Golf Association) in 2019, extending RSM's ambitious partnership strategy within golf and reinforcing its aim to support growth in the grassroots of the sport.
EDGA, which was formed in 2000, is an international not-for-profit organisation which is uniquely positioned to promote the development of golf for people with physical, intellectual or sensory impairment, to positively influence public perception and to offer relevant advice to golf's governing authorities. Its membership is made up of 34 National Golf Federations.
Tony Bennett, EDGA President, said:
"This exciting new tournament, that will find Play-off champions in the Net and Stableford categories, will offer a great incentive for our players in the years to come. It will be a landmark event.
"We are very appreciative that the team at RSM understands the value of our work to grow the game at the grassroots level for golfers with disability. Helping to make more people aware of this opportunity can be huge for golf and also for the many people it can help through the game's health, social and competitive benefits."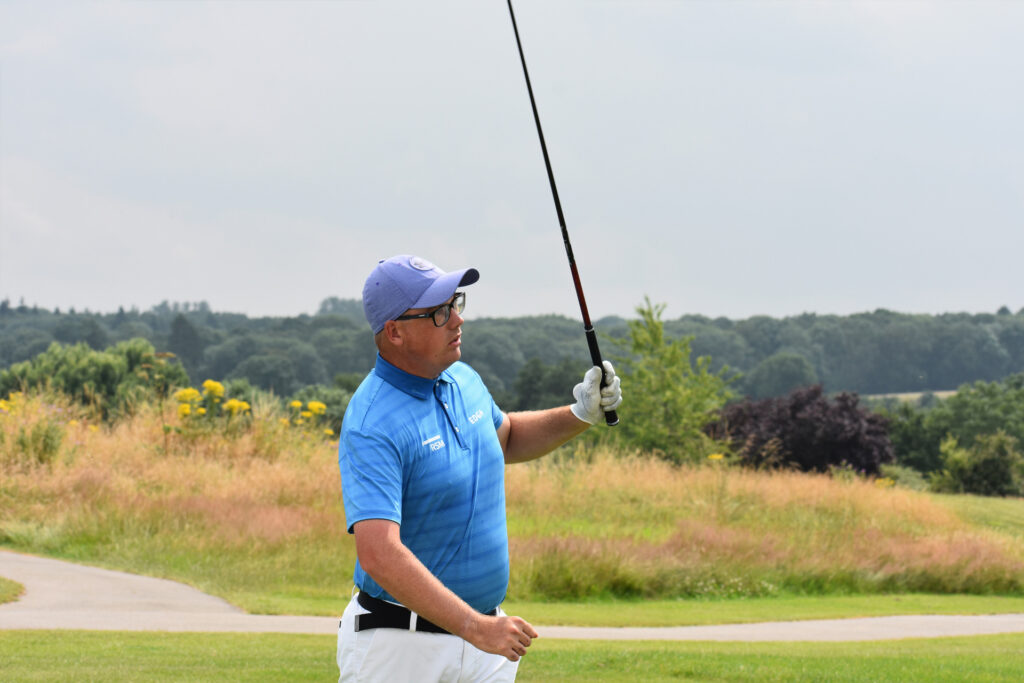 The RSM European Play-off Series format
In October, at Stratford-on-Avon Golf Club, on day one, eight players in each of the Stableford and Net divisions will play an 18 hole quarter-final. The winning four players from each will progress to the semi-finals the following day before a final match is contested by two players for each category.
This will be held on October 7, as part of a wider annual RSM Golf Day, and the six players from each group not contesting the final will also be welcomed to take part.
The RSM team is supporting EDGA in its research, development and awareness work that seeks to enable 500,000 new players with a disability to try golf for the first time. Among its key contributions so far RSM supported the creation of the 2019 book on golfers with disability, 'Mulligan – Tough Love and Second Chances', and latterly the 44-minute documentary film MULLIGAN, which features interviews with six EDGA golfers and which has now been seen in 138 million households.
At the top competitive level, RSM is supporting leading EDGA players (Gross) to compete on the '2021 EDGA European Tour'; four tournaments attached to actual European Tour events in the UK, and then a finale in Dubai.
* Qualifiers for the RSM European Play-off Series will be from the top eight available European Players from the WR4GD week ending 29.08.2021 - Week 2021/34, who will be invited to participate.
The leading 10 European players from the Net Ranking at 21.07.21 (week28)
Charles Henri Quelin - France
Stian Halvorsen - Norway
Timo Klischan - Germany
Tony Lloyd - England
Daphne van Houten - Netherlands
Petri Takkunen - Finland
George Groves - England
Mathieu Cauneau - France
Luiz Pereira - France & André Toth - Norway
The leading 10 European players from the Stableford Ranking at 21.07.21 (week28)
Petri Partanen - Finland 
Magnus Grimberg - Sweden
Per Christian Nygren - Sweden
Markku Korpimäki - Finland
Tarik Charbi - Belgium
Timo Pessi - Finland
Graeme Mazur - England
Andre Jouvent - France
Mickael Svensson - Sweden
Ian Jones - England & Lukás Snobl - Czech Republic
Find out more about EDGA events here.