Calling all junior golfers, you can hone your tournament skills at a brand new mini-tour series in the East Midlands this summer.
Evie Carter, PGA Professional and Golf Foundation trustee, has launched a mini-tour series in the East Midlands.
Registration is now open for the new U.S. Kids Golf Local Tour, the first of its kind in the area.
She told us why she is so excited to bring this tour to the area:
"I cannot wait to get this tour going, it's something that I've been working on with U.S. Kids since last summer.
"As a coach, it's going to be so rewarding seeing the kids playing in these tournaments and with amazing opportunities to play different courses and as well as qualify for other tournaments."
What is the U.S. Kids Golf local tour?
U.S. Kids Golf Local Tours were created to provide boys and girls, aged five to 14, the opportunity to advance their skills in the game in age-appropriate competition without having to take the time and incur the costs of having to travel long distances. The East Midlands Local Tour consists of six one-day tournaments including a season-ending one-day Local Tour Championship. Players earn awards and points for each tournament.
Evie is keen to point out that these events are open to all juniors.
"This tour is inclusive for all juniors, as they will play off their designated tees. This system has been tried and tested at the Longleaf academy in the USA, making it more enjoyable for the kids and most importantly lots of fun!"
Where will the tour be visiting?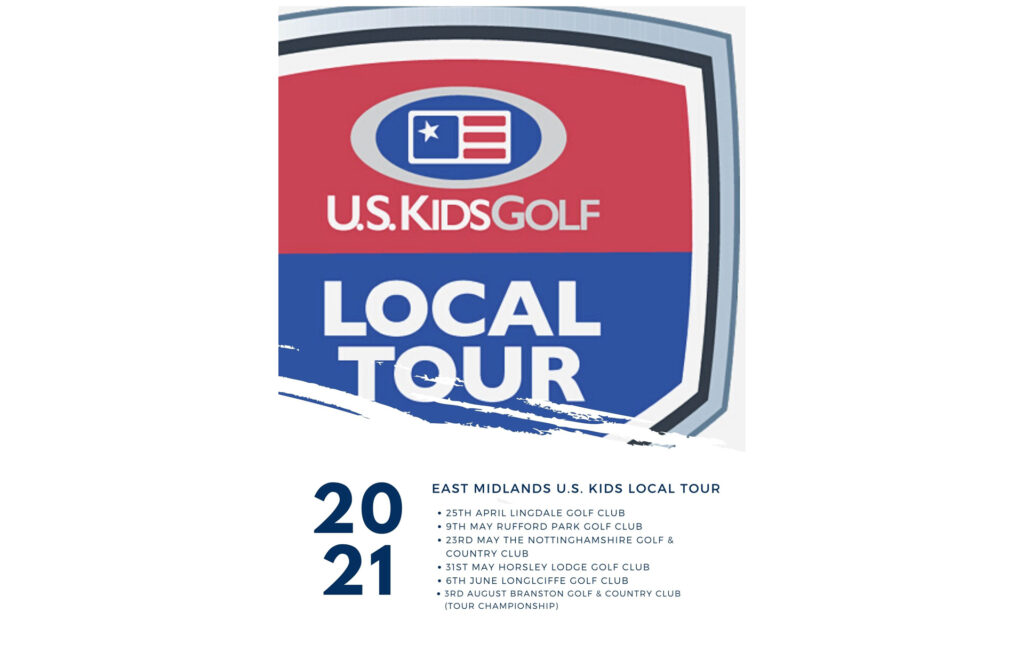 Similar to the PGA Tour, players at U.S. Kids Golf events are encouraged to have caddies to help them play their best. Allowing caddies is a special component of our tournaments and is part of our commitment to encouraging family interaction that builds lasting memories. Players age eight and under must have a caddie at all times.
Registration is open now. Sign up here.