The Women & Golf Arccos Caddie Challenge kicked off on Tuesday 29th June at Royal Mid-Surrey Golf Club
Many of our readers are happy to play social golf and enjoy the benefits of great company and healthy exercise.
Some of us though, are looking to improve our handicaps. With this in mind we've teamed up with Arccos Golf to see if their Arccos Caddie can help five of our members knock a few shots off their handicap.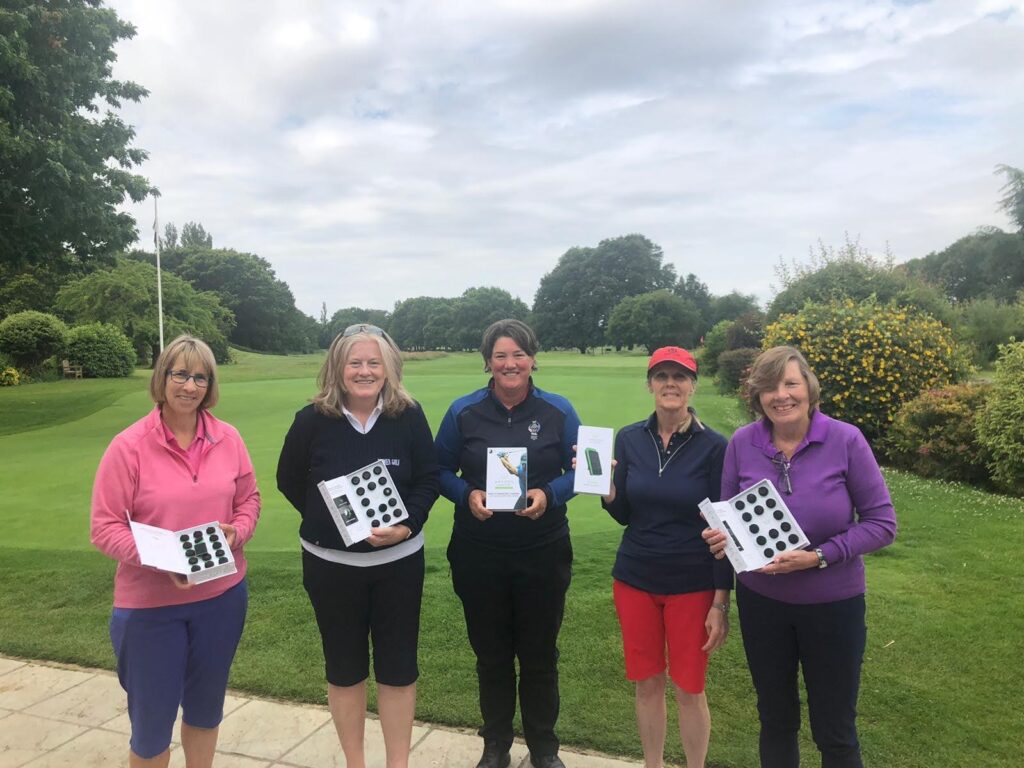 Meet the Arccos Five
Ishbel Thomson from Easthampstead Ladies GC: handicap 13.6 looking to dip to 9.6
Jane Lees from Mill Hill GC: handicap 12.9 looking to move into single figures
Esther Strous from Welwyn Garden City GC: handicap 6.4 looking to knock two shots off
Linda Monk from Nevill GC: handicap 20.2
Susan Gill from Maylands GC: handicap 27.3
Our first meeting was at the Royal Mid-Surrey Golf Club - a great location as we have Women & Golf Members from five different counties - Kent, Surrey, Berkshire, Hertfordshire & Middlesex.
The set up
After a quick cup of coffee we were shown how to set up the sensors. A pretty straightforward process with a little help from Alex Higgs at Arccos Golf. Each Link comes with a Quick Start Guide and easy set up instructions but we would recommend that anyone who does buy the Arccos Caddie makes sure their mobile is compatible technology-wise and the app can be loaded. Each sensor easily screws into the top of your grip and then you start pairing each club with the mobile app.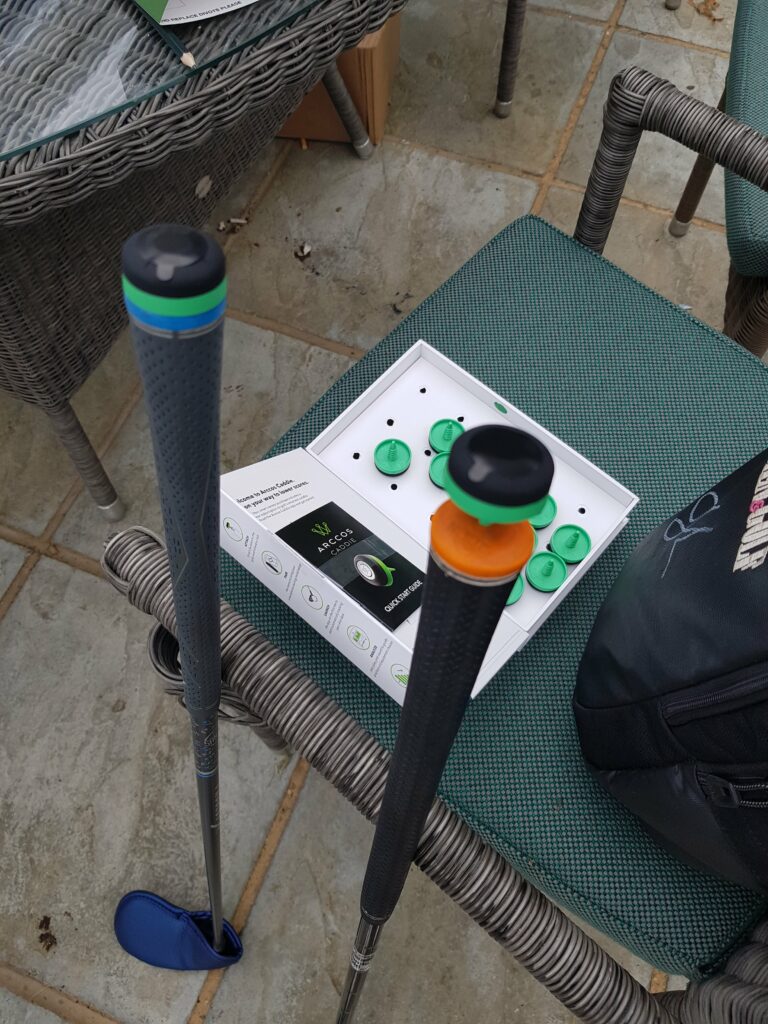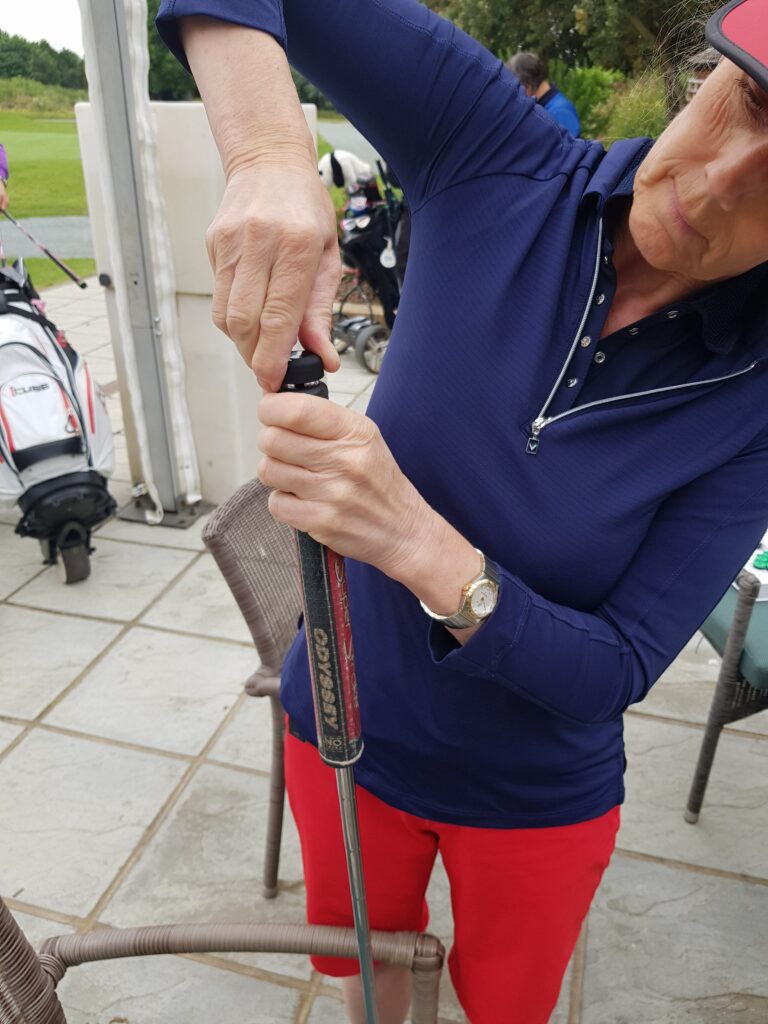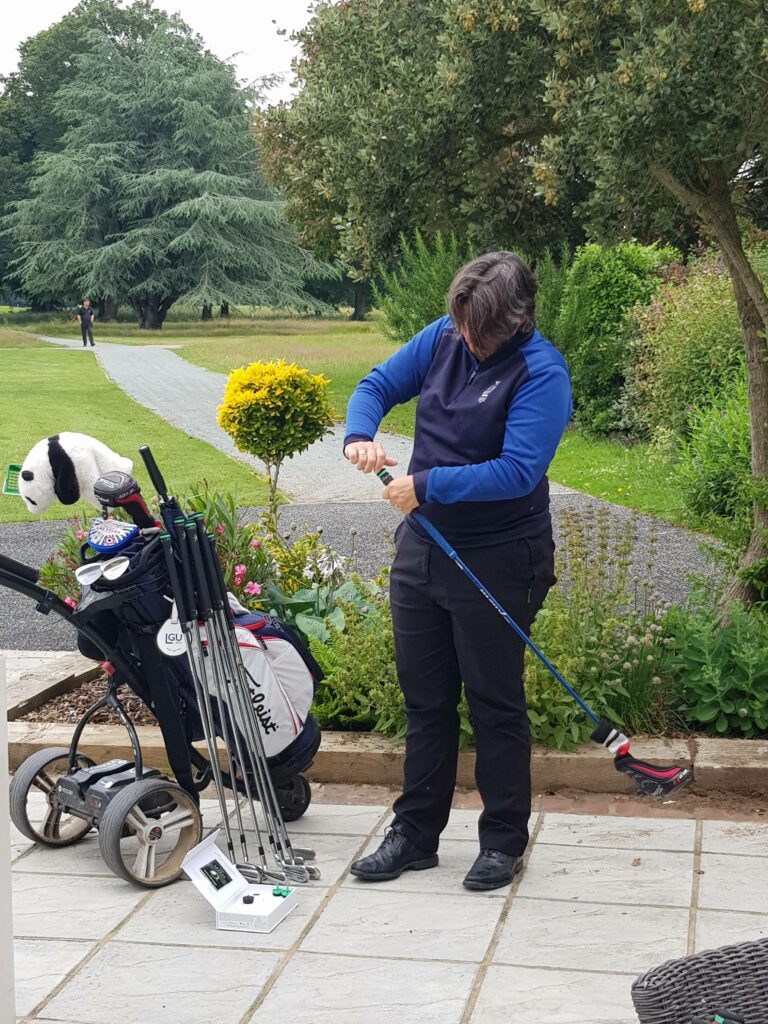 The course
The weather was not kind to us so unfortunately not many course photographs. But we can confirm the course is in fantastic condition and the greens were great. What you don't appreciate is how close you are to the River Thames and surrounded by vistas such as the ones below. Kew Gardens is just behind the 3rd green & The Kings Observatory by the 15th green.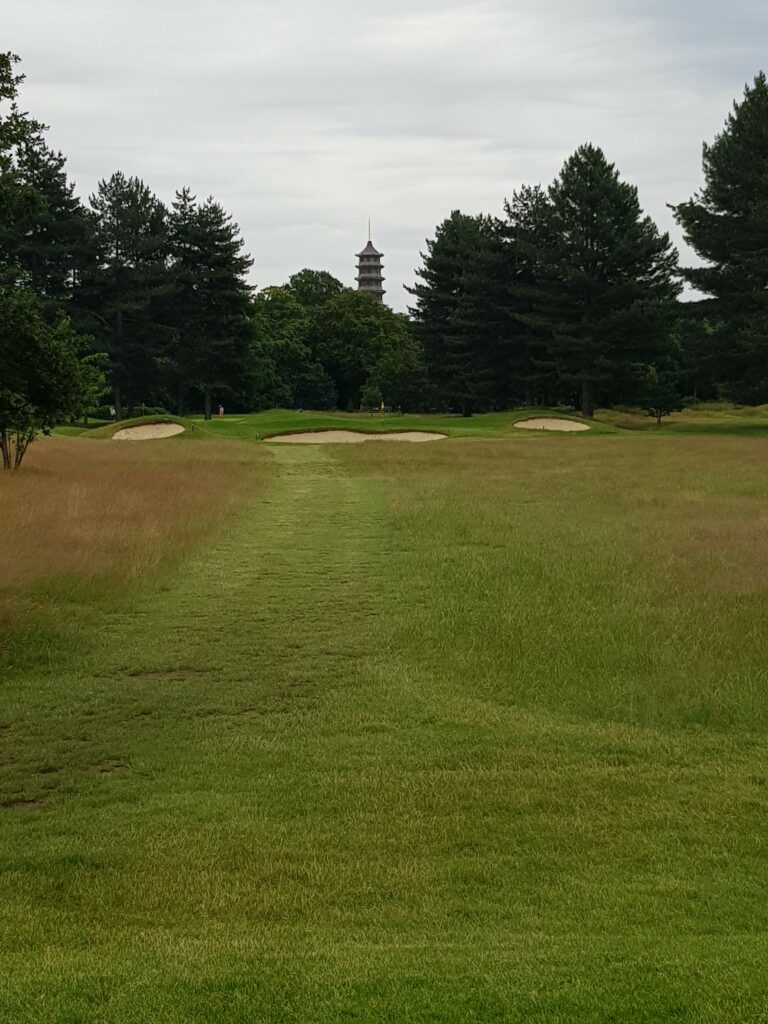 The Royal Mid-Surrey Golf Club actually has two courses - the Inner and Outer. We played the Inner (Pam Barton Course designed by JH Taylor) and it is very beautiful. No one would know we are less than 10 miles from Trafalgar Square. It is also proud to be the host venue for the Mothers & Daughters Tournament which enjoys a rich heritage having been first played for back in the 1930's.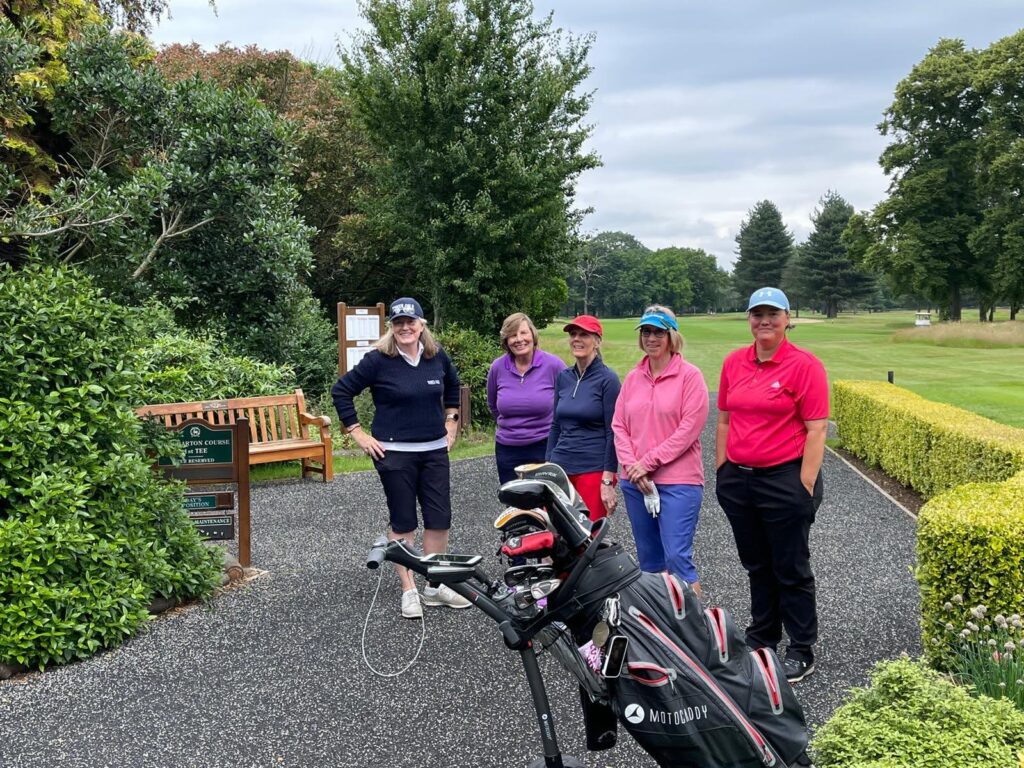 Feedback
It was great to do the set up together so that we could iron out any glitches in the app and ensure the Link was paired with our mobile phones. We also had the benefit of Alex on hand to help us and walk some of the holes with us using the app to show us the fucntionality but we all agreed it would take a few rounds to really get a grip on the wealth of information it provides.
[Anyone who purchases Arccos Caddie would have access to online and one-to-one access with an Arccos expert as part of their first year subscription]
Really looking forward to using the Arccos Caddie and getting some good analysis on my golf shots. I'm hoping this is going to help me get my handicap down to a decent level.

Sue
Thanks for a great day today and the brilliant opportunity to meet you all, get fitted with the Arccos equipment and play a round. Really looking forward to getting to grips with the app and technology and seeing what it can do to change my game.

Ishbel
It was lovely to meet you all. Really enjoyed the day. Thank you. Playing a match tomorrow so will set up the Arccos but leave it on the background...

Linda
Next steps
We'll be out on the course in the next few weeks trying to get a few rounds under our belt and start collating some data. The functionality on the Caddie is super comprehensive (the rangefinder adjusts in real-time for wind, slope, temperature, humidity and altitude) but for now we are focusing on shot-tracking and distances.
Keep and eye for Episode 2...

ARCCOS CADDIE BUNDLE
Take your game to the next level this golf season with a special bundle of Arccos Caddie Smart Sensors and Arccos Caddie Link. Arccos' Smart Sensors sync with the award-winning Arccos Caddie app to deliver automatic shot tracking, a rangefinder and strokes gained insights, powered by A.I. And now with Arccos Caddie Link, a powerful wearable, you can leave your phone in the bag to play the game your way.
SAVE 10% RRP £289.98 Sale price £259.99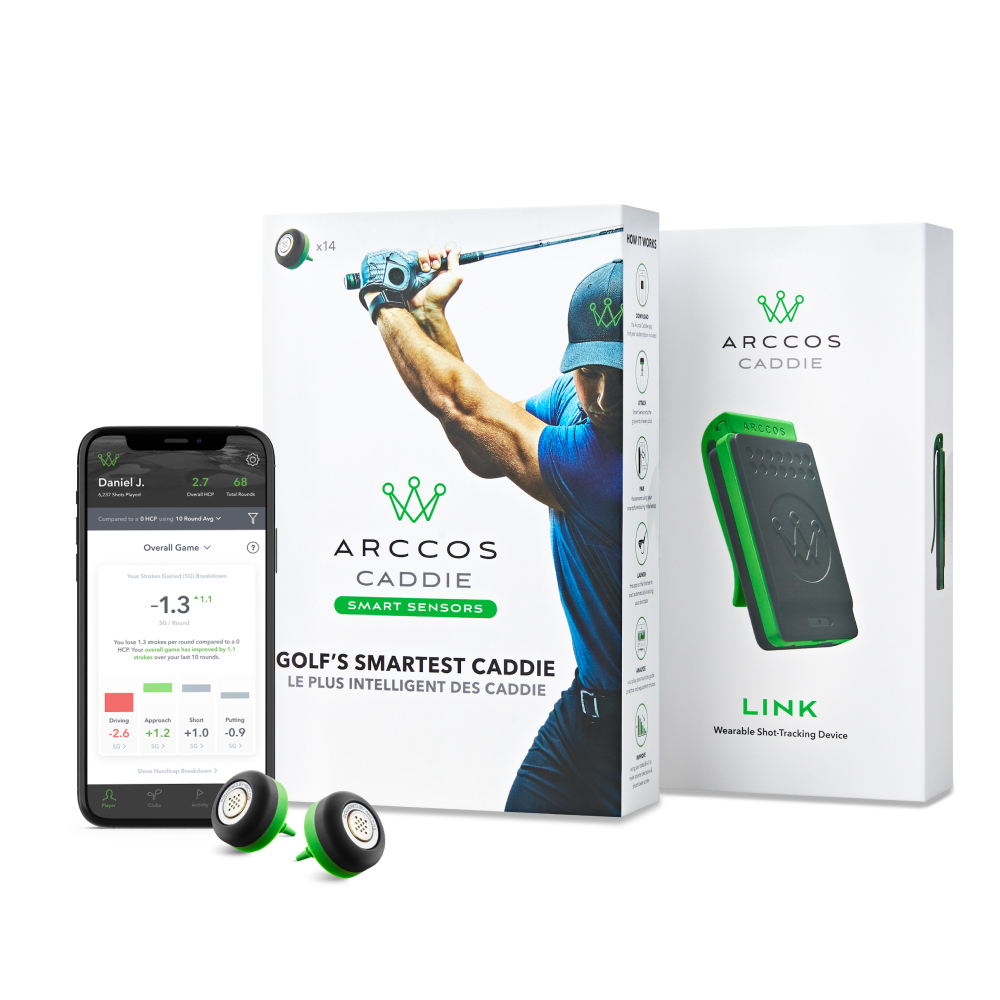 Find out more about Arccos Golf here.