Entries open to a Pro-Am that has been created specifically for women
Historically, Pro-Ams have been male orientated, with the competitions tailored to their experience - where they assemble a team of friends, colleagues and/or clients to enjoy a boys' day out. As the prizes, food and beverage are put together with them in mind and ensuring they have a great experience, it's no wonder that they are successful and well supported.
Although women do have the opportunity to participate in Pro-Ams, their chances of winning are quite low and their overall experience differs from that of men. Their expectations are also different, where they place a large focus on the golfing experience, the course and the players in the field. Also, while they enjoy the thrill of winning, their desire for prizes is quite different to men, as is their food preferences before and after a round.
Launching Women on the Tee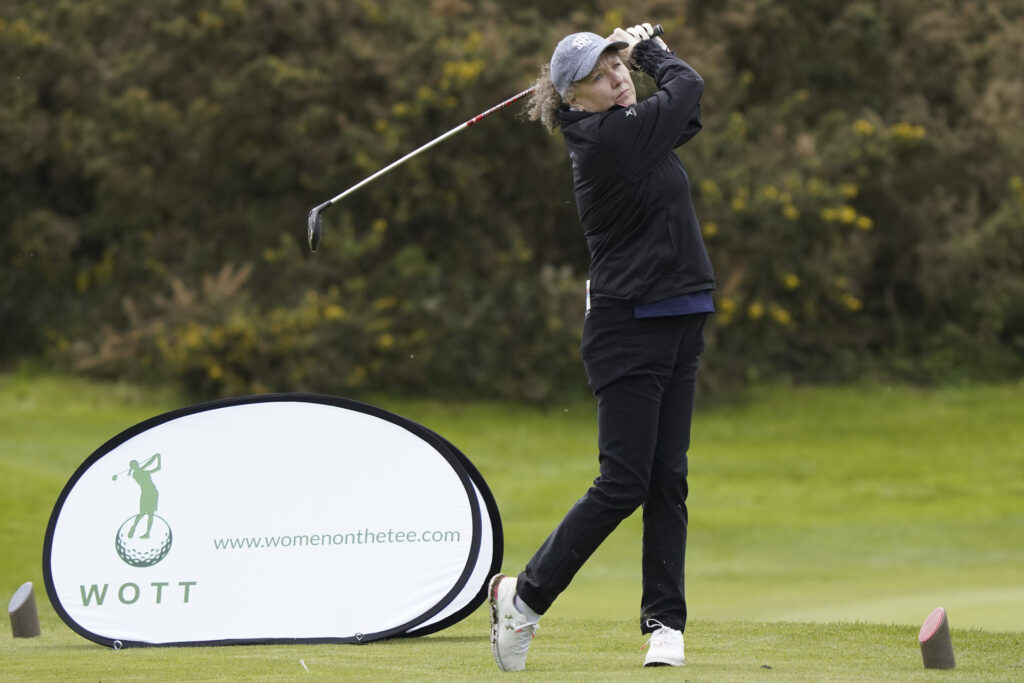 With this in mind in early 2018, Julie Walker, founder of Women on the Tee (WOTT), talked to a number of women golfers, and asked if they would be interested in playing in a Pro-Am. The overwhelming response was yes, with a few considerations - it needed to be value for money, there should be no pie and chips when they come in and the prizes should be useful or a voucher. 
Also a number of women, expressed an interest in playing with and supporting female professionals as there were not many opportunities for PGA pros, in particular, to play in a Pro-Ams or in a field competing with their peers.
The Ladies Pro-Am was launched with the help of Dubravka Griffiths, General Manager of Burhill Golf Club and Sam Smith, PGA South Manager.  It was a great success with 27 teams participating from Devon to Essex, Bedford to Monmouthshire and across the home counties.
With the launch of Women on the Tee in March 2021, Julie incorporated the Ladies Pro-Am in to the new WOTT 2021 schedule and working in collaboration with the WPGA, the Pro-Am will be played at Bowood PGA Golf Course, Calne, Wiltshire on August 19, with players from Devon to Lancashire already entered. 
WOTT-WPG Ladies Pro-Am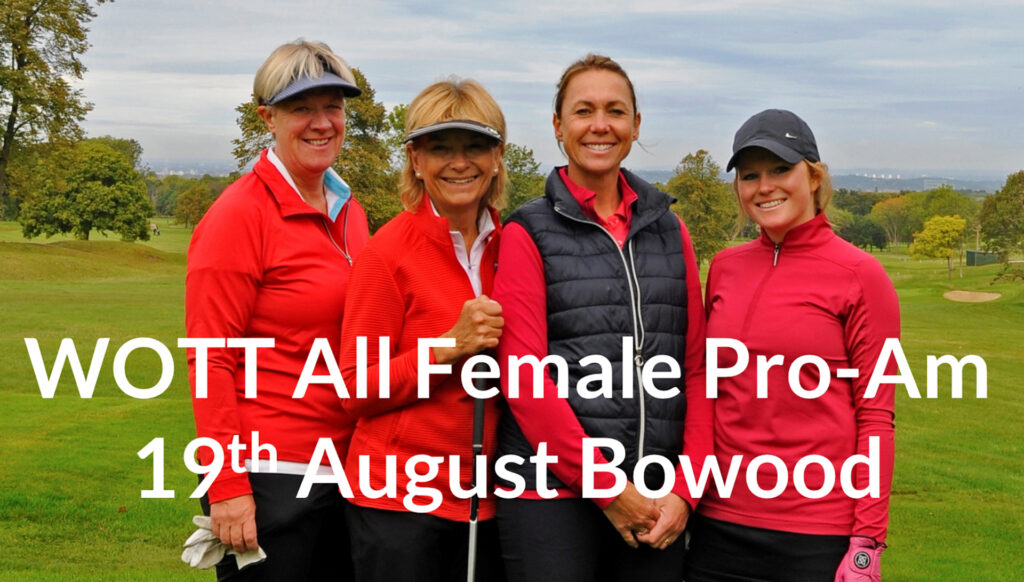 The WOTT-WPGA Ladies Pro-Am will be run and managed by the PGA tournaments team, ensuring a professional Pro-Am experience.
There are 2 concurrent competitions:
Team of 1 Pro and 3 amateurs Pro-Am
Individual WPGA Order of Merit, qualifier competition for WPGA Professionals with a prize fund of £2,000
The team entry fee is £285, which covers:
Team of 4 Tea & Coffee on Arrival
Team of 4 Lunch
£2,000 Pros prize fund
Amateur First Team Prize is a team entry to a The Legends Tour UK based Pro-Am
Other prizes, provided by The R&A and Slingsby Gin.
If you're interested in entering please visit the WOTT-WPGA Ladies Pro-Am here.
WOTT is supported by Staysure Insurance, The European Legends Tour and Slingsby Gin, the creator of the Slingsby Celebrity Golf Academy.