The first RSM European Play-off Series takes place this week at Stratford-on-Avon Golf Club
Sixteen European golfers with disability have qualified to compete in the inaugural RSM European Play-off Series, featuring eight leading players from the 'Net' World Ranking for Golfers with Disability (WR4GD) and eight from the Stableford WR4GD.
In July, EDGA announced the launch of the international RSM European Play-off Series, to champion golfers with a disability in both Net and Stableford competition, supported by leading audit, tax and consulting firm RSM.
The EDGA team is now delighted that 16 European players will be welcomed for the matches at Stratford-on-Avon Golf Club in England, between October 5-7. Qualifying was open to golfers from Europe and golf's scoring handicap system will allow for intense competition to create new Net and Stableford champions.
In each category, the eight players will go head-to-head in pairs over 18 holes on Tuesday (October 5), creating four winners who go through to Day 2 for semi-finals, before a final match is contested by two players from each category.
This will be held on October 7, as part of a wider annual RSM Golf Day, and the six players from each group not contesting the final will also take part.
Since 2019 RSM has supported EDGA
RSM announced its sponsorship agreement to support EDGA (formally the European Disabled Golf Association) in 2019, extending RSM's ambitious partnership strategy within golf and reinforcing its aim to support growth in the grassroots of the sport.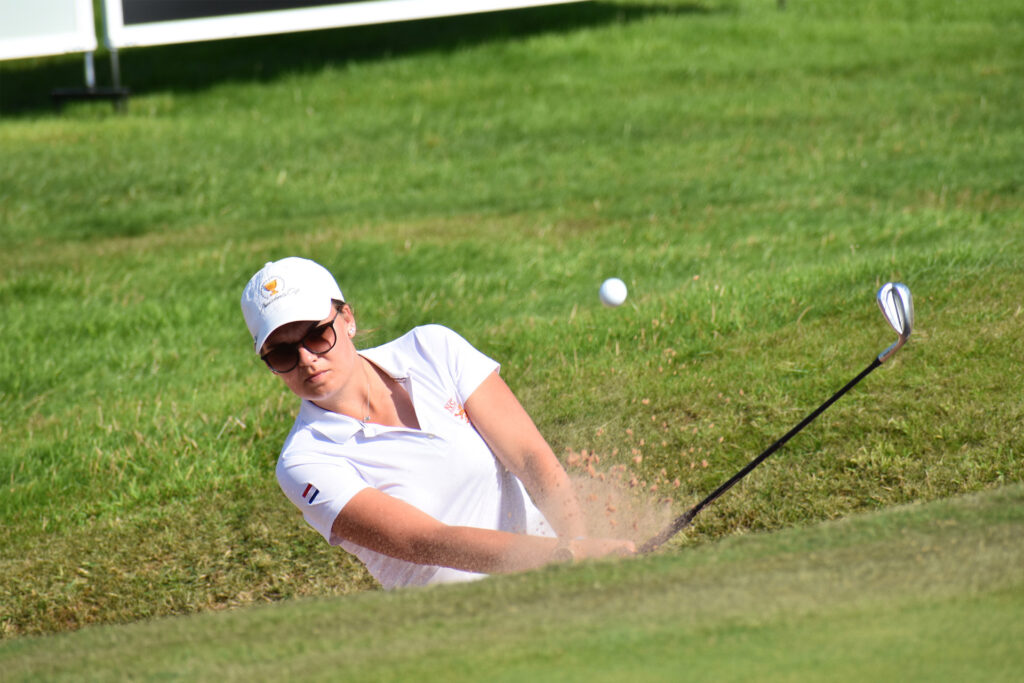 EDGA President Tony Bennett said:
"We can't wait to welcome our 16 excellent qualifiers to play in this landmark new international tournament in the EDGA calendar, which will all be played out at Stratford-on-Avon Golf Club. This event will offer a great incentive for our Net and Stableford players in the years to come.
"We are very appreciative that the team at RSM understands the value of our work to grow the game at the grassroots level for golfers with a disability. Helping to make more people aware of this opportunity can be huge for golf and also for the many people it can help through the game's health, social and competitive benefits."
Kirsty Sandwell, National Head of Transactions at RSM UK, comments:
"We're delighted to be supporting EDGA and to continue to develop this fantastic partnership. Not only is this helping to raise the profile of disability golf, but it is also helping us to break down barriers and gain a better appreciation of the value and importance of diversity and inclusion. We've been blown away by the golfing talent on show from EDGA players. Their drive, determination and positivity is truly awe-inspiring."
* Qualifiers are from the top eight available European players from the WR4GD.
RSM European Play-off Series draw
The draw for Day 1 matches (seeded from WR4GD list: Seed 1 plays Seed 8 etc)
NET matches
1. Jari Vihanne VS 8. Tony Lloyd
4. André Toth VS 5. Petri Takkunen
3. Björn Jonsson VS 6. Stian Halvorsen
2. Daphne van Houten VS 7. Vincent Helly
STABLEFORD matches
1. Petri Partanen VS 8. Ian Jones
4. Christian Per Nygren VS 5. Graeme Mazur
3. Miroslav Halmo VS 6. Timo Pessi
2. Magnus Grimberg VS 7. Andre Jouvent
Find out more by visiting EDGA's website.