Every year, the hottest invitation in golf is to play at Augusta National Golf Club, with the stage no longer just applying to The Masters.
With a week to go, excitement levels are about to reach fever pitch but it is an elite group of amateurs who are going to warm up the course and whet our appetite as we wait to find out who will slip on the green jacket on April 11. For most, to be able to visit Augusta National is a once in a lifetime opportunity, so to be able to play it must be difficult to comprehend for some of these amateurs.
It is safe to say that the inaugural Augusta National Women's Amateur (ANWA) in 2019 was a triumph for golf and for Augusta National Golf Club who had long been criticised for their lack of support of female golfers. The final round saw Jennifer Kupcho overcome a migraine to go five-under par on the final six holes, shooting 67 to win by four strokes from Maria Fassi, some just take it in their stride!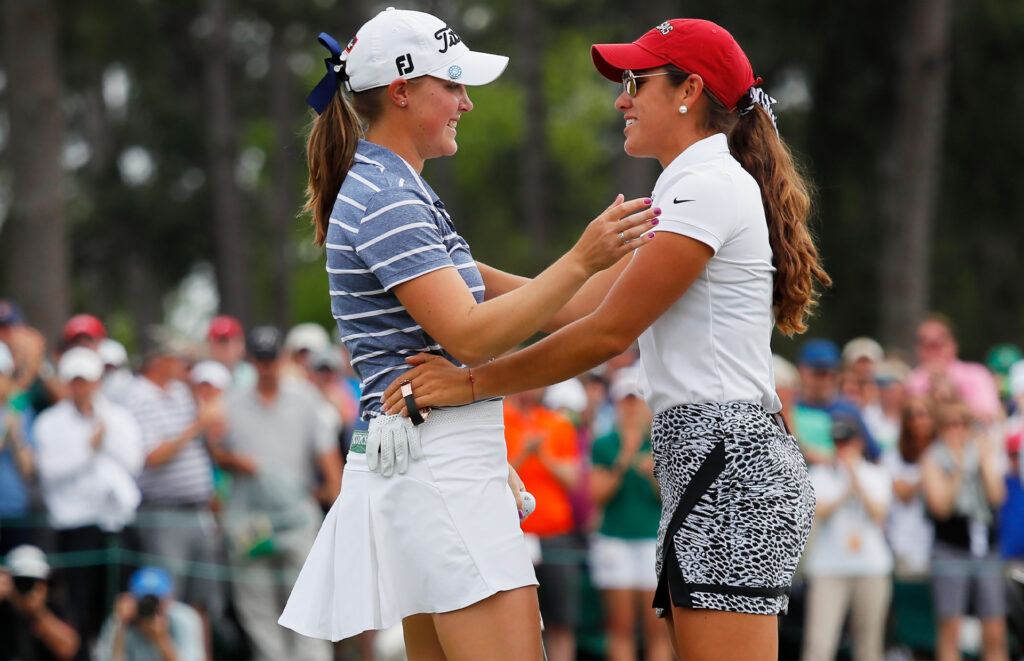 England Golf Women's Performance Manager, Becca Hembrough believes this is a fantastic opportunity for elite amateurs, she told us: "The tournament throws a big spotlight onto the amateur women's game and we all know how important this is. It gives a platform to what is an incredible field of players and inspires the younger players to want to get that special invite in the post sometime in the future."
What you need to know
The field has increased from 72 to 83 players, who will compete for the title over 54 holes of stroke play. The first 36 holes will be played on March 31 and April 1 at Champions Retreat Golf Club in Augusta on the Island and Bluff nines. All players will then play an official practice round on April 2 at Augusta National. The final round will then take place on April 3 and will feature the top 30 players who make the cut after 36 holes.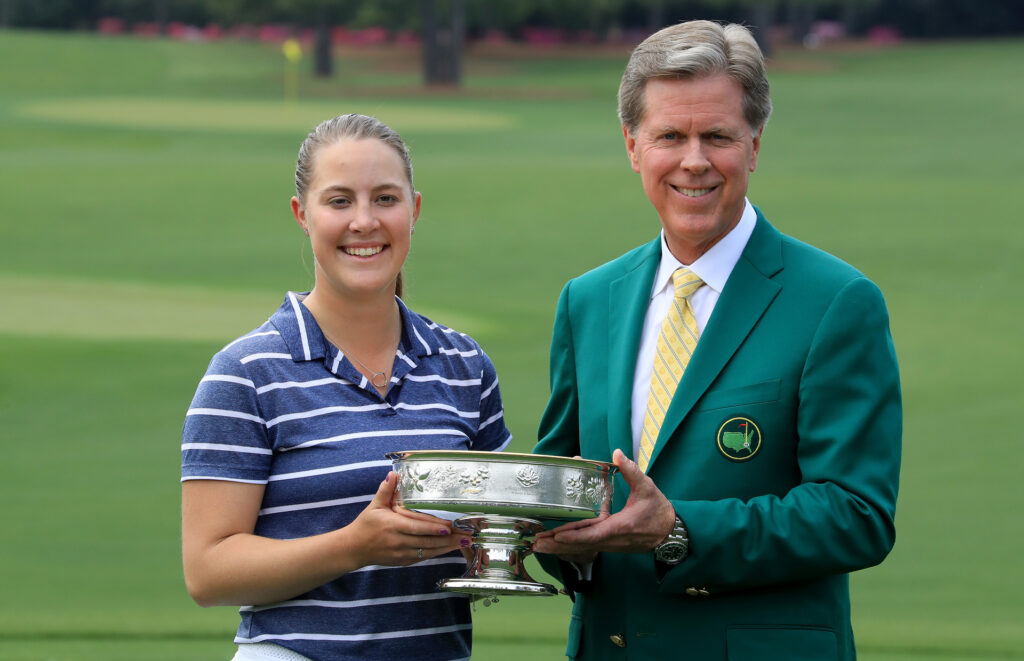 Ones to watch
Rose Zhang (United States)
Zhang has to be the favourite, number 1 in the World Amateur Golf Rankings, she is coming into the ANWA after a T-2 place at the Symetra Tour's opening event 2 weeks ago. Zhang, 17, won the U.S. Women's Amateur and three junior events, as well as finishing T-11 at the ANA Inspiration in September 2020.
Linn Grant (Sweden)
The 21-year-old Swede comes into the 2021 ANWA after a strong 2020 season, considering the circumstances. She won twice on the Nordic Golf Tour and claimed the order of merit for this professional tour. She was sixth in the European Ladies' Amateur Championship and finished the year with a T-23 at the U.S. Women's Open. This year has started well with Arizona State University and she comes into this week off a T-2 finish at the PING/ASU Invitational, just 1 shot short of completing a fifth consecutive tournament victory.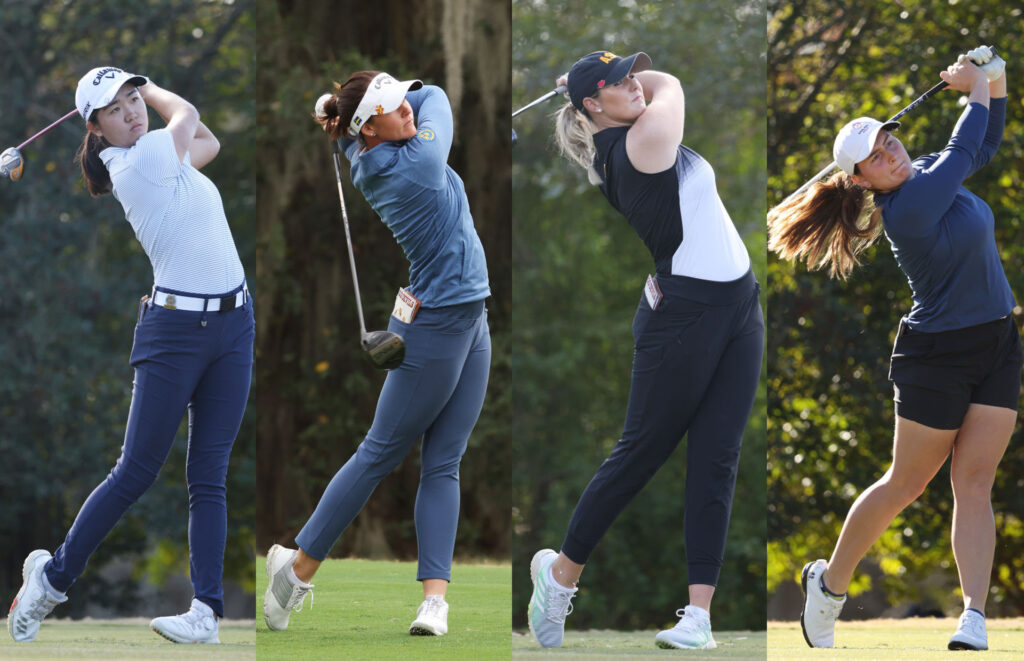 Olivia Mehaffey (Northern Ireland)
Grant's Arizona Teammate Mehaffey has started 2021 strong, contending for the title in the first Symetra Tour event. She also carded a fantastic 67 on her final round on Sunday at the PING/ASU Invitational, perfect timing for the ANWA. Cornavirus has delayed the Northern Ireland player's ambitions to turn professional, in August last year she told the BBC "With everything that's been cancelled, it's going to be another year, but my plan is to go back to Arizona State, do another year, get my master's and then hopefully this time next year I'll be turning pro." Being able to play, and potentially win, the ANWA for the second time might prove to be the icing on the cake in her highly successful amateur career.
Lily May Humphreys (England)
Although Humphreys comes into the ANWA with less tournament play than most, there is no denying that when it comes to the big events, she steps up to the plate. At 19, she was runner-up at the 2020 English Women's Amateur Championship, falling 4&3 to Emily Price in the 36-hole championship match. She followed that with a T-3 finish at the English Women's Open Amateur Stroke Play Championship. She also advanced to the round of 16 at The Women's Amateur Championship and competed in the U.S. Women's Open last year.
Becca is keen to add: "The field is loaded, I fully expect it to be an exciting ride. The par 3s and 5s at Augusta National are the key and players who are brave and take on the 5s are going to put themselves in contention. Outside of your picks, I'm going to go with England Golf's own Annabell Fuller, who has had a fantastic nine months and recently won her home tournament at the University of Florida. She's certainly in form. And in no particular order, I'd add Beatrice Wallin, Pauline Roussin-Bouchard and Alessia Nobilio into the mix."
We can't wait to see who follows in Kupcho's historic footsteps.
You can watch the final round of the ANWA live on Saturday, April 3 on Sky Sports Golf.