Sale golfer Cath Rawthore won her second English Senior Women's Amateur Championship at High Post Golf Club
Catherine Rawthore today became a two-time English Senior Women's Amateur hampion to cap a week of outstanding performances at High Post Golf Club.
Six years after her first triumph in the competition, the Sale golfer deservedly added her name to the winners' list once again with 2&1 victory over Tracey Williamson in the final.
The match was played in a terrific spirit with the Wiltshire course bathed in sunshine as the tournament came to a fitting conclusion.
As she held the Wendy Taylor Salver for the second time, Rawthore said:
"I'm elated. In the early part of the week I didn't have the game to challenge but I do go away and work hard on parts of my game so I'm pleased that it all came together in the end.
"It wasn't a golf course that you could bully your way through so I needed my short game to get me out of trouble a few times.
"I've had tough match play rounds all through the week. Jane Sly played some terrific golf, Jackie Foster is a tremendous player and then I had difficult games today against Aileen and Tracey who are both experienced and talented players."
Rawthore's route to the final was secured with a 1up victory over fellow previous champion Aileen Greenfield in the first of the semi-finals.
The final
The match was nip and tuck with both players exchanging 1up leads but Rawthore did enough to hold on and edge past her close friend to take her place in the final.
Meanwhile in the other last-four tie, Williamson saw off a spirited challenge from Sundridge Park's Kim Morris and clinched a 1up victory.
Morris had held a 2up lead through the first eight holes but Williamson showed her trademark consistency and determination to fight back and take the victory on the 18th green.
Ann Howard Trophy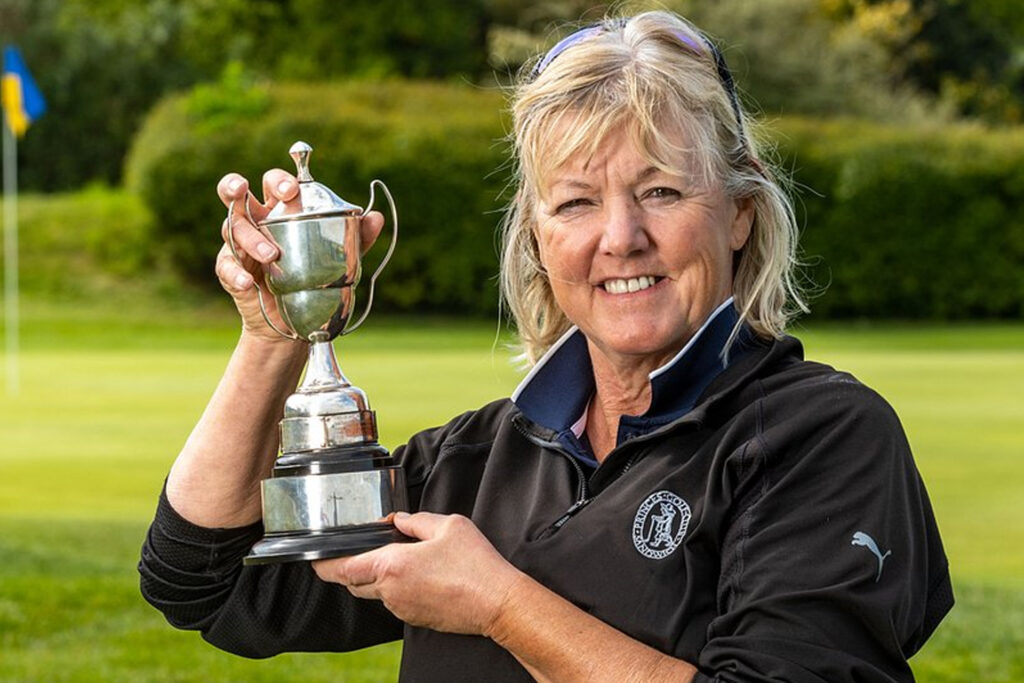 In the over 60s competition, Sandy Hallet became the new name on the Ann Howard Trophy.
The Prince's golfer produced a dominant display to claim a 7&6 victory over Lesley Fox in the final on Friday afternoon.
Hallet's success capped a superb week where she qualified as the top seed from the stroke-play rounds before her wins over Irene Brien, Sheree Dove-Wilde, Bet Sworowski and Fox.
View the final English Women's Senior Amateur leaderboard here.