Scotland reveal new team golf bags and Ireland are ready to host the 2021 European Ladies' Team Championship at Royal County Down
Scottish Golf has unveiled the new Scotland National Team Golf Bag for all Scottish Golf Performance Squads. The bag was designed in partnership with the official team wear supplier PING and will be used in this week's European Ladies' Team Championships at Royal County Down, Northern Ireland.
The newly designed PING Hoofer bag comprises the traditional Scotland colours and incorporates a new saltire creative, highlighting the national pride that goes alongside representing Scotland on the international stage.
The PING team have developed the new bag alongside Scottish Golf, putting Scottish identity at its core. The bag is designed to be lightweight but durable, helping our national squad players to play their best on the big stage.
A bag that represents what it means to play for Scotland
Recent Women's Amateur Champion and Scottish Internationalist, Louise Duncan, is looking forward to representing Scotland at the European Ladies' Team Championships and said:
"The bag is different from what we normally have, but it is a good different, it will stand out and it looks amazing, I think personally.
"PING always do good bags all the time, it has been good to see something different to the block colours we normally have. PING and Scottish Golf have done a great job.
"It's been a couple of years since representing Scotland due to COVID. It will be different with all the restrictions and COVID guidelines but we are really looking forward to getting going in a team environment and trying to win."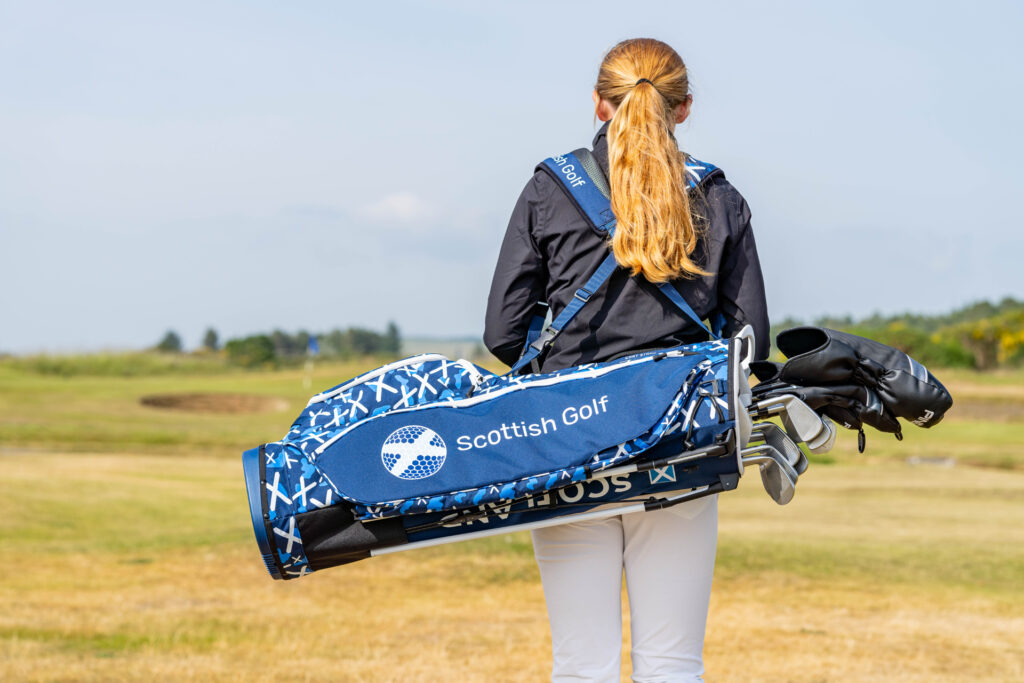 Clare Queen, Head of Performance at Scottish Golf, said:
"After a disrupted season last year, we are excited to be sending a team to the European Ladies' Team Championships this week.
"When designing the bag with our partners at PING, we wanted to create something that would represent what it means to play for Scotland. They have done an outstanding job with the new golf bag and it will ensure that the team stands out as Scotland prepares to make its first appearance on golf's international stage since 2019."
Dave Fanning, European Marketing Director at PING Europe, said, "We have been supporting the Scottish golf team with their kit for a number of years now. With the new bag design, we wanted to create something that would inspire the team and stand out from other international squads. I think our design team, in collaboration with Scottish Golf, have created something very special."
European Ladies' Team Championship at Royal County Down
The European Ladies' Team Championship will be contested by 19 teams at Royal County Down this week. Sweden will look for a fourth straight victory in the event, which would be a record for any nation in all 62 years of European Team Championship history.
They look like the team to beat once again, with four of their players Linn Grant, Maja Stark, Ingrid Lindblad and Beatrice Wallin, currently ranked inside the top-ten of the Women's World Amateur Golf Ranking.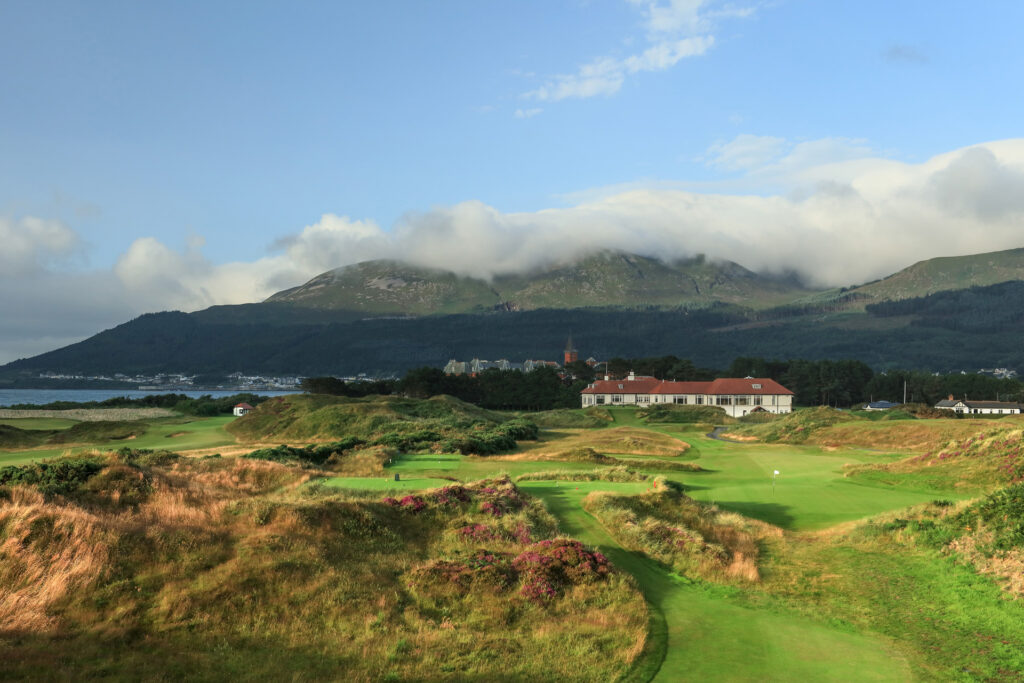 The 19 countries taking part: Austria, Belgium, Czech Republic, Denmark, England, Finland, France, Germany, Iceland, Ireland, Italy, Netherlands, Scotland, Slovakia, Slovenia, Spain, Sweden, Switzerland, and Wales.
The Irish home team is made up of Sara Byrne (Douglas), Beth Coulter (Kirkistown Castle), Aine Donegan (Lahinch), Anna Foster (Elm Park), Lauren Walsh (Castlewarden) and Annabel Wilson (Lurgan).
Speaking about their preparation for the event, Ireland Team Captain Laura Webb said:
"I'm very happy with how the team is working out together, we had a couple of really good preparation sessions yesterday, reacquainting ourselves with the course where necessary, everyone is very happy with how they're playing."
A couple of team members have named Royal County Down as their favourite golf course, so using that course knowledge will be key this week according to Webb:
"I think the home advantage is definitely something that will benefit us, it's a long week and you need to be careful that you don't use all your energy up before you start so we hope that home advantage will benefit us in not having to spend too much time on course.
"They're a great bunch of girls and they know what they need to do, so from my perspective I'm just making sure they're as comfortable and happy as they can be. They're all experiences golfers, and I think everyone will rise to the occasion here and give their very best."
This year's event will mark the second time the event has been played on the island of Ireland following at Hermitage Golf Club in 1979, where the home team took home the gold.
European Ladies' Team Championship format
Each team is made up of six players. Over day one and two all players complete two individual stroke play rounds. The team's five best scores out of six from each day count towards their stroke play qualifying totals.
Based on finishing position in the stroke play qualifying, the top eight teams from each championship qualify for the medal-contention Flight A bracket.
The format for the three remaining competition days is match play. Nations go head-to-head, with two foursomes matches in the morning and five singles matches in the afternoon.
See the full live leaderboard here.