A day to savour as the world's best take on Augusta
As a new dawn breaks in Augusta, Georgia this morning, it is hard to imagine what is going through the minds of the 30 players who will be teeing it up at Augusta National today. When you think back to two years ago, where the golf world sat up, watched and listened as Jennifer Kupcho and Maria Fassi put on a masterclass, it seems almost unbelievable that there could be a better performance today at the Augusta National Women's Amateur (ANWA) final.
Northern Ireland's Olivia Mehaffey summed up how players will be feeling perfectly after her second round on Thursday:
"I mean, it's Augusta National. We're on this stage right now that the whole world's watching, and there's going to be more pressure than I'm sure anybody's ever felt," Mehaffey said. "I think it's obviously going to be difficult. You have to kind of go in prepared for that."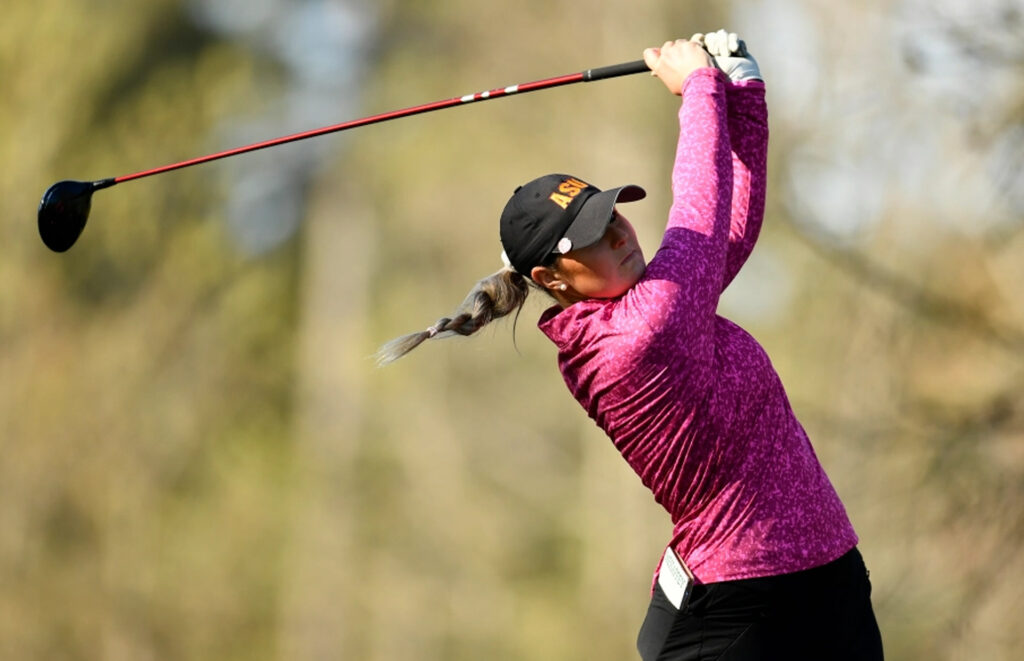 Who will be crowned Champion?
After a strong start on Wednesday, the leader after rain stopped play, Kate Smith, was unable to excerpt the dominance that she had shown for much of the opening round when play resumed on Thursday.
Smith, a fifth-year senior at the University of Nebraska, had played 11 holes and was 4-under, with a three-shot lead when the first round was suspended. When she returned the next morning, she played the next seven holes in 4-over. Unfortunately, her second round was not much better, and she ended up in a five-way playoff and was unable to secure her place in the final round.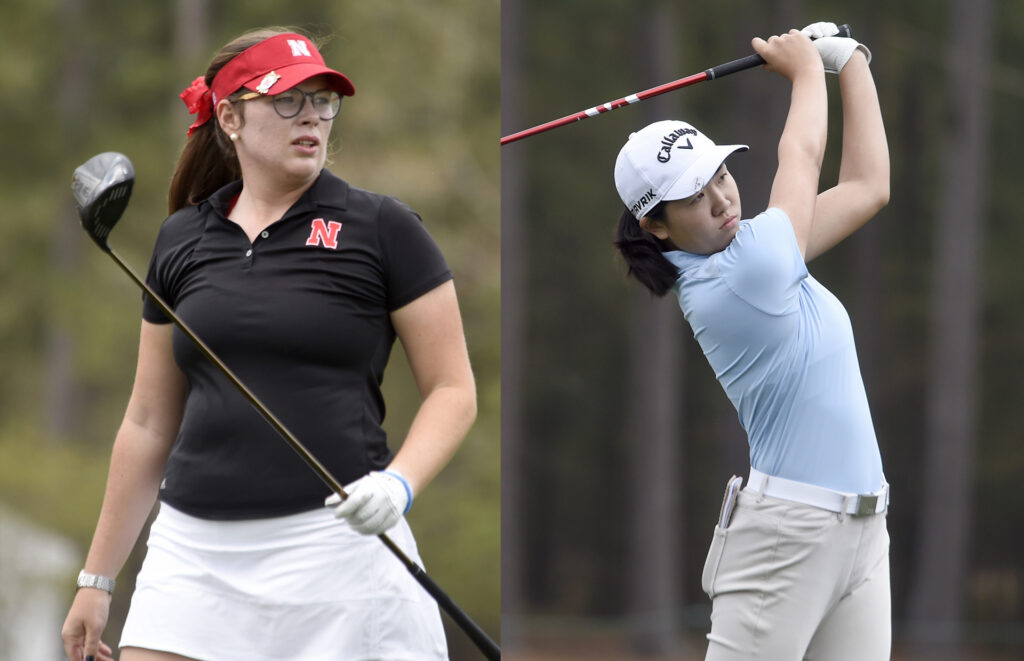 Rose Zhang
It was 17-year-old and World No.1 ranked amateur Rose Zhang, who managed to battle the cool and windy conditions to post a second-round even-par 72.
Joint leader Zhang, who finished in T-17 two years ago, commented on the conditions on Thursday:
"Today was definitely a lot more windy, and some of the pin locations were a lot tougher than yesterday," she said. "But I think that the wind really made the scores a lot higher, and it was a lot harder to play out there, especially hole-by-hole and shot-by-shot."
Ingrid Lindblad
She is joined at the top of the leaderboard by Sweden's Ingrid Lindblad, the 20-year-old second-year student at Louisiana State University.
Lindblad rallied after a double bogey on the ninth hole to shoot an impressive 5-under, 31 on the second nine holes of Thursday's round, carding five birdies and no bogies and finishing with a round of 70. Potentially the underdog going into this final round, but ranked fourth in World Amateur rankings, she should not be dismissed as a contender.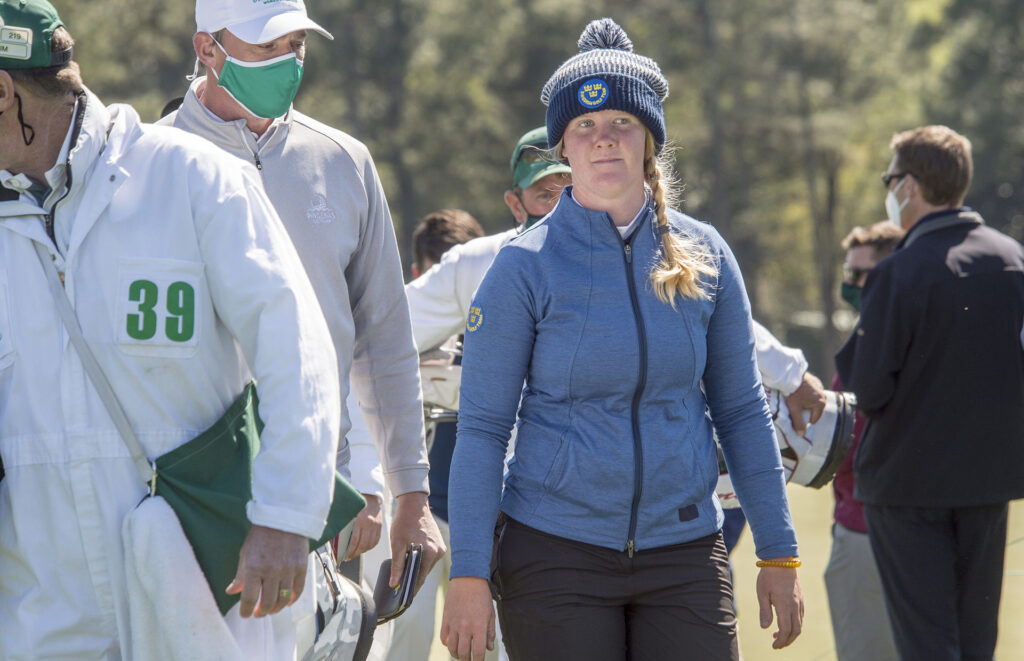 Olivia Mehaffey
Mehaffey is also a favourite going into today, above everything she has experience and to win would be the icing on the cake of an extremely successful amateur career. She also has a secret weapon, this week she has Brian McKinley on her bag, the same Augusta caddie that saw Kupcho lift the trophy two years ago.
Mehaffey sees this as an advantage:
"We're laughing and having a good time. He's great. We're having fun. He helps me with putts as much as I ask, but I think when we go to Augusta National, it will be every single putt."
The final round
Calmer and kinder weather have arrived for the final of the ANWA. All eyes are likely to be on the 17-year-old from Irvine, California, but with 16 players within six shots of the lead, including Sweden's Linn Grant and England's Annabell Fuller, today could be anyone's.
Watch who will be crowned the second Augusta Women's Amateur Champion on Sky Sports live from 5pm BST and view live scoring here.