With the AIG Women's Open poised to get underway, 100 juniors cashed in their golden tickets for a special evening at Carnoustie Golf Links
On Monday, 100 junior golfers from across Scotland, aged between 6-16, had a golf masterclass to remember as 2009 champion Catriona Matthew, 2018 champion Georgia Hall, Emily K. Pedersen and Annabel Dimmock passed on their wisdom to the next generation of players at the iconic Carnoustie Golf Links, the host of this week's AIG Women's Open. This was the culmination of The R&A's Golden Ticket giveaway.
Launched in May, with 100 days to go until this year's major, the campaign aimed to champion the changing face of golf. The Golden Ticket giveaway was a brand-new campaign from The R&A where they worked with golf clubs across Scotland to inspire the next generation of golf fans to attend the Championship.
Participating golf clubs across Scotland awarded a golden ticket to 100 junior golfers who they believed exhibit the values of the AIG Women's Open including inclusivity, inspiring others to enjoy the sport and actively engage with golf on and off the course.
With so many fantastic and dedicated young golfers across Scotland, clubs had no easy task selecting the 100 participants to receive a coveted golden ticket. Some of the juniors won their tickets through writing competitions, detailing what their club and the sport means to them, while others won through video submissions and poster design competitions. Other winners won through skills challenges and junior medals held at their local club.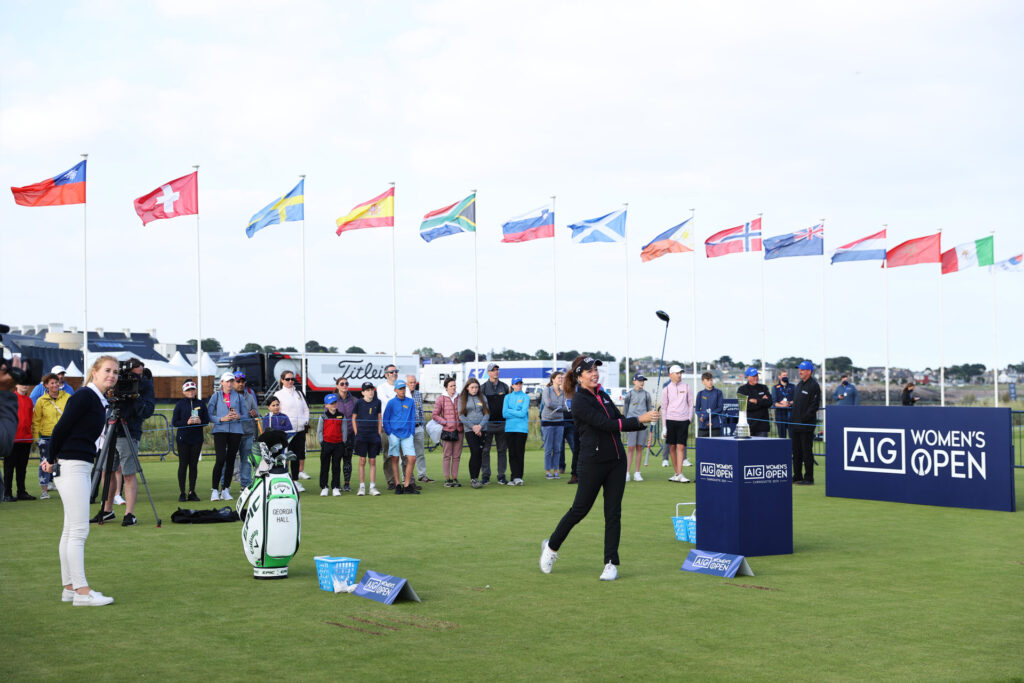 Golden Ticket winner, Verity Swift, 11 years old, from St Regulus Ladies Golf Club explained why golf was so important to her as part of the campaign:
"One of the things I love about golf is that it is super friendly. I have really wanted to share how great golf is with my friends and I always encourage them to have a go. I really want to be a role model for girls younger than me and encourage them to start playing golf. I want to use my enthusiasm to show them that golf is for everyone."
The AIG Women's Open will take place from 19-22 August 2021 at Carnoustie, with tickets now on sale via aigwomensopen.com. The Championship will follow government guidance in relation to spectator attendance.
Adult tickets will start from £25 with children aged 16 years or under before the Championship admitted free of charge. Spectators aged 24 years or under will be entitled to purchase youth (16-24 years) tickets starting from £12.50. A £5 Mastercard discount is available per transaction.
For further information on the Championship, please visit www.AIGwomensopen.com