How do you grip the club and which is best for you? Here Sue from Change Golf Instructions explains the three options available.
Welcome to a new instruction series from Dr. Sue Shapcott and Change Golf Instruction.
What's the best grip: Baseball, interlock, or overlap grip?
Overlap interlock or baseball golf grip? What is the difference between the overlap, interlock, or baseball golf grips? And which one is better for you? In this video Sue demonstrates the three options for your right-hand grip and gives you a point of reference for positioning the right hand in the correct place (not too strong, and not too weak).
*Written for right-handed golfers. The same concept is true for left-handed golfers. Simply reverse the reference to left and right. Find out more here.
Watch more of Change Golf Instruction videos by visiting their YouTube channel here.
About Sue Shapcott, PhD, PGA GB&I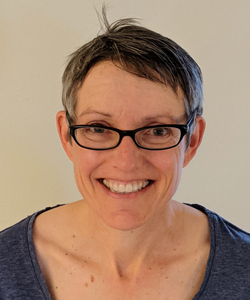 Dr. Sue Shapcott is a former tour player with a passion for helping recreational players reach their potential. She trained with the PGA and spent five years developing technical expertise with Hank Haney in Dallas, TX. Sue is also an educational psychologist and will sneak that into her lessons!
Subscribe to the Change Golf Instruction YouTube channel here.
Contact Sue via email here.
If you're having trouble getting out of plugged bunker lies then this Change Golf Instruction video tells you all that you need to know.
More Quick Tips