Sue is here to explain how in six simple steps you can get yourself out of a plugged bunker lie.
Welcome to a new instruction series from Dr. Sue Shapcott and Change Golf Instruction. This video is all about plugged bunker lies.
Every now and again your ball will get plugged in a bunker. When it happens, you need to know how to escape. In this short video, I show you how.
Spoiler alert: The technique is not the same as a regular bunker shot!
There are six steps to perfecting this shot:
1. Ball back in your stance
2. Weight on your front foot
3. Grip your club tightly
4. Close the clubface
5. Aim to the right (if you're right-handed)
6. Swing the club upright
Watch more of Change Golf Instruction videos by visiting their YouTube channel here.
About Sue Shapcott, PhD, PGA GB&I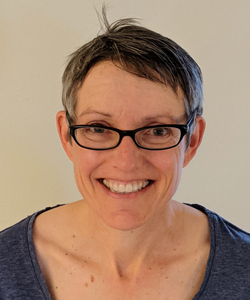 Dr. Sue Shapcott is a former tour player with a passion for helping recreational players reach their potential. She trained with the PGA and spent five years developing technical expertise with Hank Haney in Dallas, TX. Sue is also an educational psychologist and will sneak that into her lessons!
Subscribe to the Change Golf Instruction YouTube channel here.
Contact Sue via email here.
If you're having trouble with making your short putts then the Change Golf Instruction video which gives you four strategies to improve your putting.
More Quick Tips