Take aim in golf. In this video Sue shows you what is and isn't important when you take aim at your target
Welcome to a new instruction series from Dr. Sue Shapcott and Change Golf Instruction. This video is all about checking your aim and alignment.
There is some truth to the saying: "If you don't hit straight, why aim straight." (If you always hook the ball left 5 yards it doesn't make sense to aim straight at your target and miss it by 5 yards each time!)
However, understanding the fundamentals of aiming your clubhead and aligning your body is important – if for nothing else it can eliminate aim and alignment as a cause of your ball deviating left or right.
Learn more in this video and get your shots going in the right direction.
About Sue Shapcott, PhD, PGA GB&I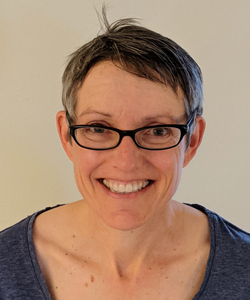 Dr. Sue Shapcott is a former tour player with a passion for helping recreational players reach their potential. She trained with the PGA and spent five years developing technical expertise with Hank Haney in Dallas, TX. Sue is also an educational psychologist and will sneak that into her lessons!
Subscribe to the Change Golf Instruction YouTube channel here.
Contact Sue via email here.
More Quick Tips